In conversation with Adel Sajan, Director, Danube Home on launching one of the most successful home and decor brands, the path to success and his business model…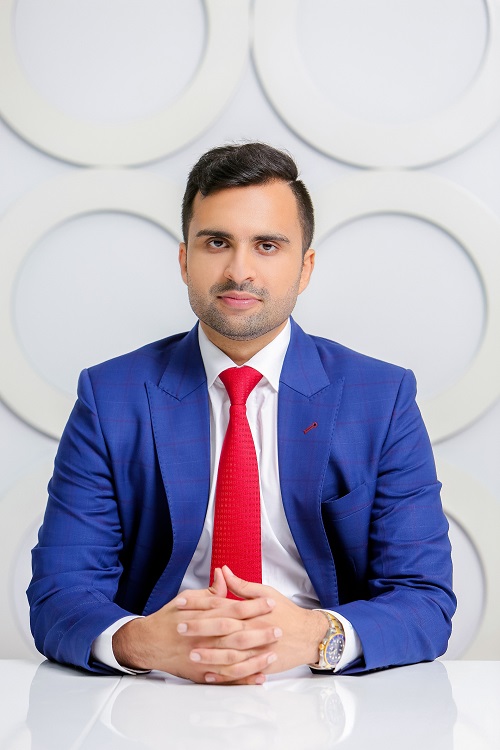 The home and décor industry in Oman has seen a major boost with many local, regional and international players entering the market. A brand that has made its presence felt in a short time is Danube Home, the Dubai-based home and interiors retail brand. Part of Danube Group, which is one of the largest building materials companies in the region, Danube Home has showrooms in UAE, Oman, Kuwait and Bahrain. The one-stop-shop for all home décor and furniture requirements sources their products from over 26 countries worldwide. The group was founded by Rizwan Sajan in 1993. His son Adel Sajan joined the business a few years back and he was instrumental in making Danube Home a renowned brand.
We caught up with Adel Sajan, Director, Danube Group for a chat. Excerpts from the interview…
Danube Home has seen tremendous growth since the brand's launch. What would you attribute this success to?
We have been very lucky in getting the business model right. Our concept is unique – offering good quality at the right price. These are two factors that are essential to a brand's success. In 2018 we have grown by 70 percent in the GCC and by 60 percent in Oman.
How did Danube Home come about?
My father set up Danube 25 years ago as a business that focused on building materials. The company did well as we were one of the few businesses that offered almost all the requirements with regard to building materials under one roof. It was and is a one-stop shop for building materials. When I graduated, I had two choices – I could join the business and run the building materials division or take up something different. I believe in the theory that if something is running successfully then one shouldn't break the mould. So, I decided to enter the retail business, Buildmart, which we had just started. It was not running successfully. We reworked the strategy and decided to reinvent the concept. We started with the name. We renamed the retail business as Danube Home. We decided to follow the same strategy as the building materials division – bring everything required for a home under one roof.
What is the business model that you follow?
I believe in empowerment and delegation. It is team work that has brought Danube as a brand to where it is now. We believe in working together, taking the suggestions of our team and putting their ideas into practice.
We have created a work culture at Danube that has helped us grow. We follow the mantra 'one team, one goal', where everyone works towards a common vision of the company and sharing a sense of ownership. We have been extremely transparent about our numbers and our employees are not just aware of this but also appreciative of the way we work.
What is one lesson from your father which has helped mould you as a businessman?
My father has always said there is no shortcut to success. He had a humble beginning and always reminds us about it. He has worked very hard and still continues to. He has always instilled the importance of working diligently and of not resorting to any shortcuts in our business.
What would you consider to be your biggest achievement so far?
I had the opportunity to join the successful building materials business run by our family but I decided to take up the challenge of transforming the loss-making retail business into a brand that has grown tremendously over the last few years.
Danube Home recently launched a luxury home range. Please tell us more about it. Will it be available in Oman?
The luxury furniture range is called Dolce Vita, which is currently available at our flagship retail outlet in Barsha, Dubai. We have had a fantastic response to the collection and hope to introduce the new range to other outlets too. We will be selective about the outlets we will be introducing the range; we will definitely launch the brand in Oman too.