The Middle East's first full immersion wellness resort, Zulal Wellness Resort by Chiva-Som, has welcomed the approaching New Year by unveiling a New You Retreat to help guests restore balance and reaffirm goals for a happier, healthier year. Available in three- and five-night durations until 31st March 2023, the new retreat has been especially designed by the resort's resident physician Dr. Syed Shadab Ahmed to guide guests towards a path of sustainable change and support them on their personal wellness journey.
"The New Year is a good time to set health and wellness goals, whether to lose weight, relieve stress, or boost physical performance", says Dr. Syed. "Many individuals only manage to maintain their New Year's resolutions for a few weeks, but because our approach to wellness is holistic and long term, we devise sustainable programmes for our guests that can be easily integrated into their daily lives for lasting transformation."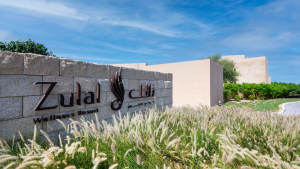 Guided by a team of wellness consultants, personal trainers, holistic therapists and nutritionists, New You retreat begins with a consultation to ascertain a guest's health concerns and goals. Then, according to their Traditional Arabic & Islamic Medicine (TAIM) temperament, a highly personalised programme of movement, relaxation and nutrition will be drawn up that encourages the right balance of pushing limits and unwinding, invigorating and calming. 
Fitness sessions range from personal and aqua training to yoga and tai chi. Physical release then follows with therapeutic massage and hijama cupping, while mental unwinding is encouraged with a daily spa treatment and meditation. Throughout the programme, and beyond, guests are inspired and encouraged to integrate sustainable change in their daily lives.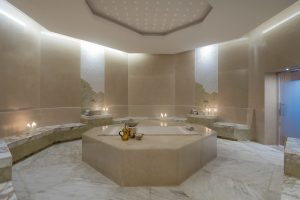 The New You Retreat programme includes accommodation and three wellness cuisine meals per day; a personal health and wellness consultation; complimentary daily activities; therapeutic treatments; full access to the resort's wellness centre including hydrothermal area, Himalayan salt room and hammam; and personalised herbal supplements for guests to take home to support their continued wellness journey.
Zulal Wellness Resort is also celebrating the arrival of 2023 with a 'Wellness Plus' promotion, offering free extra nights and complimentary treatment credits across its regular range of retreats for stays until 31st March 2023. Guests can book three nights for the price of two; five nights for the price of three; or seven nights for the price of four; and also receive complimentary wellness treatments credits worth 20 percent of the total price of their chosen retreat.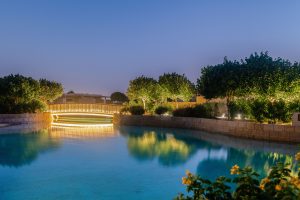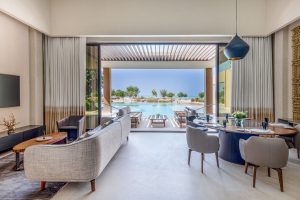 For more information or reservations, please email Zulal Wellness Resort by Chiva-Som at reservations@zulal.com, call/WhatsApp +974 4477 6500 or visit www.zulal.com.