The Audi RS Q e-tron, driven by Carlos Sainz, has made history to become the first electric vehicle to win at the Dakar Rally in Saudi Arabia …
Audi's latest innovative prototype, the Audi RS Q e-tron, made history as the first EV to win a stage during the Dakar Rally, one of the greatest internationally challenging off-road endurance events, currently taking place in the Kingdom of Saudi Arabia.
Audi's interim tally after seven days includes one first, two second and three third places in the stage results. In addition to Sainz/Cruz, fourteen-time Dakar winner Stéphane Peterhansel with his co-driver Edouard Boulanger as well as Mattias Ekström/Emil Bergkvist, who are contesting only their second Dakar Rally, have contributed to this track record.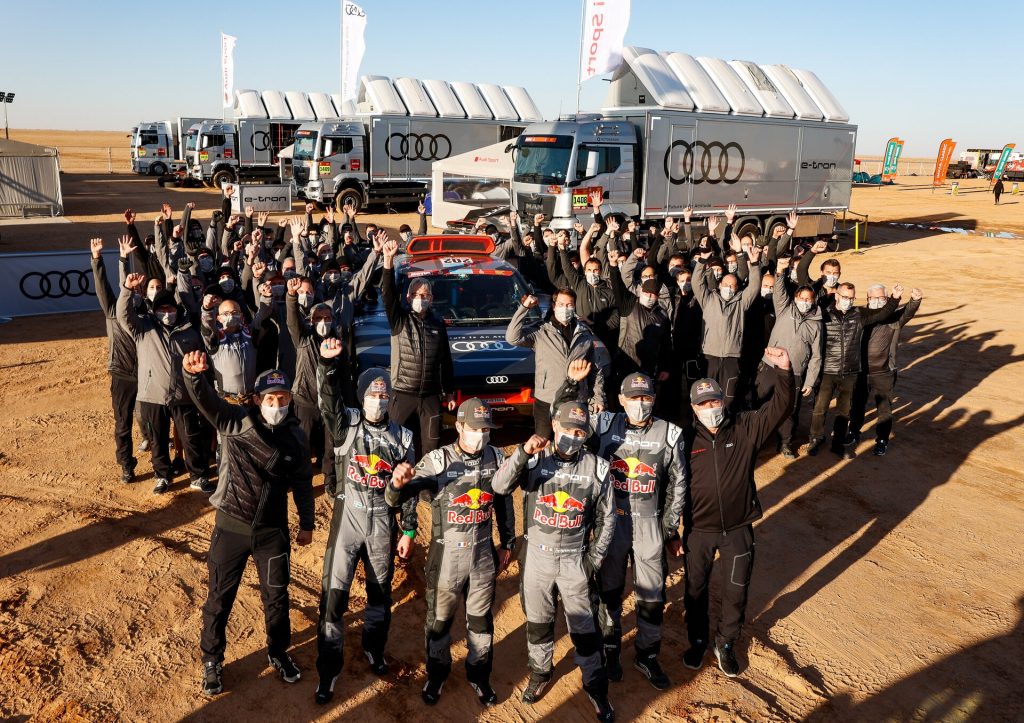 The first-place finish marked the 40th stage win for legendary driver Carlos Sainz, as well as a first for an electric prototype in the top cars division, with Audi running two motor-generator units (MGUs) on its RS Q e-tron using technology the brand developed during its racing period in Formula E. A third MGU, of identical design, is part of the energy converter and serves to recharge the high-voltage battery while driving. In addition, energy is recuperated during braking. The battery weighs about 370 kilograms and has a capacity of around 50 kWh.
The complexity of the three prototypes is extremely high: For the first time, the alternative drive concept combines an electric powertrain with a high-voltage battery and a highly efficient energy converter. Despite a very short test phase, the systems of all three cars run without complaint in the tough everyday desert conditions.
While the vehicle is in motion, the high-voltage battery is charged by an energy converter consisting of the efficient TFSI engine from the DTM and another MGU. The Audi RS Q e-tron is the most sophisticated vehicle in terms of technology that Audi Sport has ever deployed in racing.