"I am a Barbie Girl, in an NFT World … Life in bits and bytes … It's fantastic…" Barbie's sure singing an updated tune these days. Recently anointed Fashion Icon of 2021, Barbie is now stepping foot into the world of NFTs and fashion with French maison Balmain.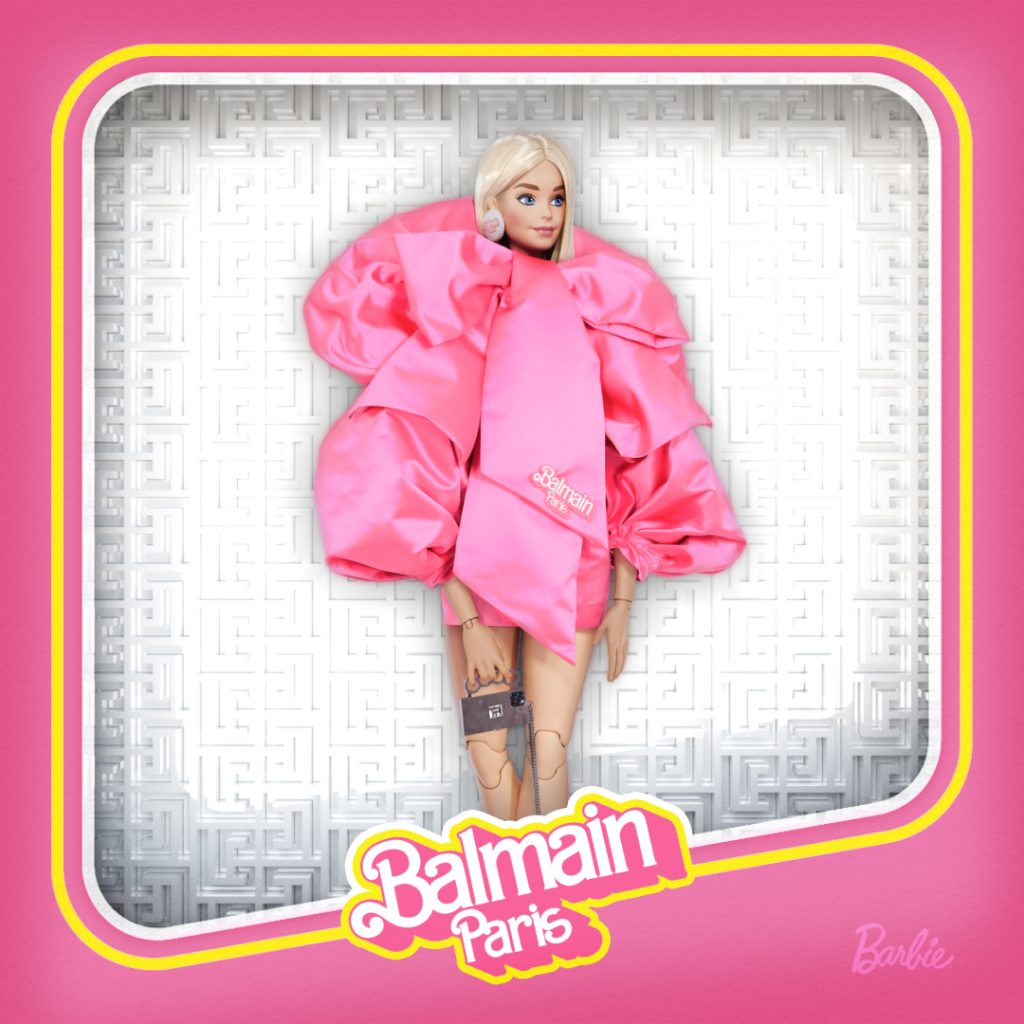 In a partnership that is a celebration of both Barbie and Balmain's combined impact on fashion and greater culture, the brands have come together to unveil a global ready-to-wear fashion and accessories collection.
The venture also marks the first time Barbie is entering the digital art world. Together, the two entities are dropping three one-of-a-kind NFTs of distinctive Barbie and Ken avatars. Styled in complete looks from Balmain's designs, each is accompanied by a one-of-a-kind bespoke set of Barbie-sized Balmain pieces, creating a unique digital and physical art collection.
These Barbie x Balmain NFTs will be available exclusively through Mattel Creations, via an online auction hosted on mintNFT, guaranteeing buyers a unique place in fashion history as it moves into the virtual realm.
The Barbie x Balmain ready-to-wear and accessories line takes the established aesthetic and opulence that Rousteing has so successfully built up over the past decade and filters it through a Barbie lens. From a nostalgic 1990's-era Barbie logo to a 'Barbie pink' Pantone to Barbie's iconic packaging, Rousteing and the Balmain teams' 50+ piece collection intertwines the toy's signatures with the label's hallmarks, like its marinière and Labyrinth patterns. Barbie and Balmain share a penchant for bright, optimistic iconography, and here, they come together in a balanced and wearable homage to the ebullient legacies of both.
The digital campaign, which depicts the ready-to-wear and accessories collection on Barbie avatars, was conceptualised and styled by Charlotte Stockdale and Katie Lyall and photographed by Norbert Schoerner.