Want to make the home of British Grand Prix your own too? Escapade Silverstone offers you the chance to experience the thrill of motorsports as you luxuriate in your own upscale residence right next to the circuit edge. They could be yours for anything ranging from £700,000 to £1.7m …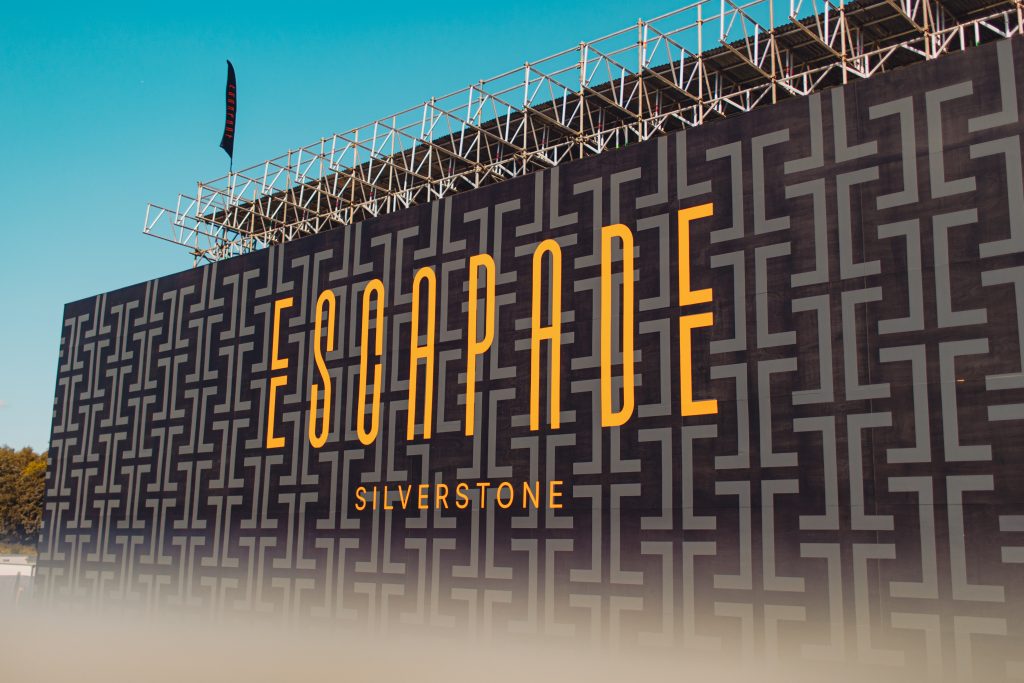 Will Tindall, Founder, Escapade, was driven by a simple desire. He wanted to offer people "the ultimate motorsport experience seamlessly integrated within hospitality". Thus, Escapade Silverstone was born.
A development of 60 upscale residences, Escapade consists of two-bedroom properties with views of the breath-taking English countryside, dual aspect properties, and Trackside 3 and 4-bedroom properties.
The trackside bedroom properties, are definitely the ones we'd want to shell out some change on, considering that they are located just 12 meters away from the circuit edge, giving you the best seat in the house that offer you high octane views of some of the best motorsport moments.
There is a lot on offer at Escapade Silverstone, both in terms of a thrilling hospitality experience and investment opportunity and during the recent Formula 1 British Grand Prix, founding members and guests were given a glimpse of the sight lines they can expect from next year.
We spoke with Stephen Nash, General Manager of Escapade Living, to find out what makes this such a spectacular investment opportunity and more …
A RARE OPPORTUNITY
"Escapade Silverstone offers investors a rare opportunity to own and enjoy a piece of this globally renowned motorsport venue, whilst recouping a share of the financial returns it generates year-round "Owners and guests will be able to uniquely benefit from access to the famous tarmac – our project is fully integrated with the circuit with the long-term cooperation of the British Racing Drivers' Club. This includes but is not limited to: track days, one-to-one driver tuition, tickets to all major events and use of our clubhouse 365-days a year, even when an owner is not staying in their residence. We aim to seamlessly merge motorsport and hospitality – within a residence and clubhouse format."
 LOCATION, LOCATION, LOCATION …
"We agree that location is key when investing in any form of real estate. Our striking architecture and motorsport offering are especially geared towards the fact that we are just metres from the most nail-biting set of corners on any global racetrack. The sustained year-round demand for this type of accommodation means that owners will benefit from their investment whether they choose to stay with us regularly or not. In developing Escapade Silverstone we have ensured longevity of not just the necessary land registry entitlements but also the agreement with Silverstone and the British Racing Drivers' Club who own the circuit. This means that owners will be able to continue to enjoy the same benefits far into the future."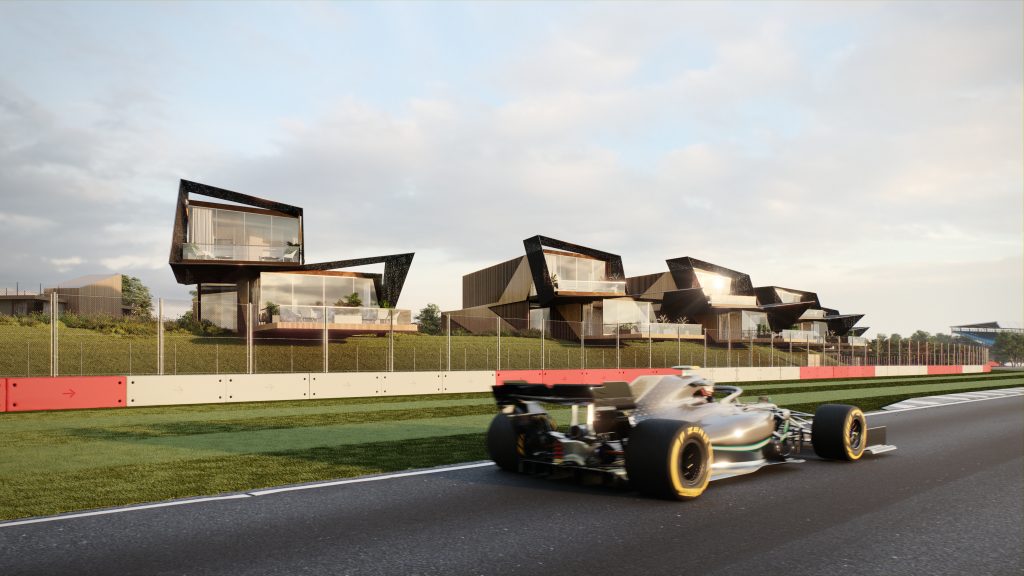 AN IDEAL INVESTMENT OPPORTUNITY FOR MIDDLE EAST CONSUMERS
"Having accommodated many guests from the Middle East during my time in London's Park Lane as well as the South of France, I have developed a deep understanding of the environment and experience which will most appeal to our Middle-Eastern customers and investors. We believe that today's luxury consumer seeks one-off experiences which truly enrich their life and can be shared with their closest family and friends.
"At Escapade we know that this experience can be as simple as extending the availability of service into the night, to allow for later dining and socialising, to ensuring Halal meat and non-alcoholic beverages are correctly served. Our flexible and spacious accommodation, providing up to four bedrooms per residence, can even be booked as seven-bedroom suites encompassing two residences. This would allow extended families and their guests and staff to remain together.
"As it is customary to ship cars from the Middle East to the UK for a seasonal visit, we are able to arrange transportation, storage, and preparation of such vehicles ahead of an owner's visit. Their track-ready vehicle(s) would then be present in their residence's secure garage when they arrive.
"We are also ideally located for international visitors, since we are between London and Birmingham, the two busiest air transport hubs in the UK. In addition, Silverstone has an established on-site heliport for those who wish to arrive door-to-door by air. Our wellness and clubhouse are set to enhance the facilities already on offer in each residence. A full-size swimming pool overlooking the track, a sauna, driver-focused gym, the latest racing simulators, and treatment rooms are a key part of our offering, which will ensure guests stay at the top of their fitness game or are simply able to relax in calming surroundings."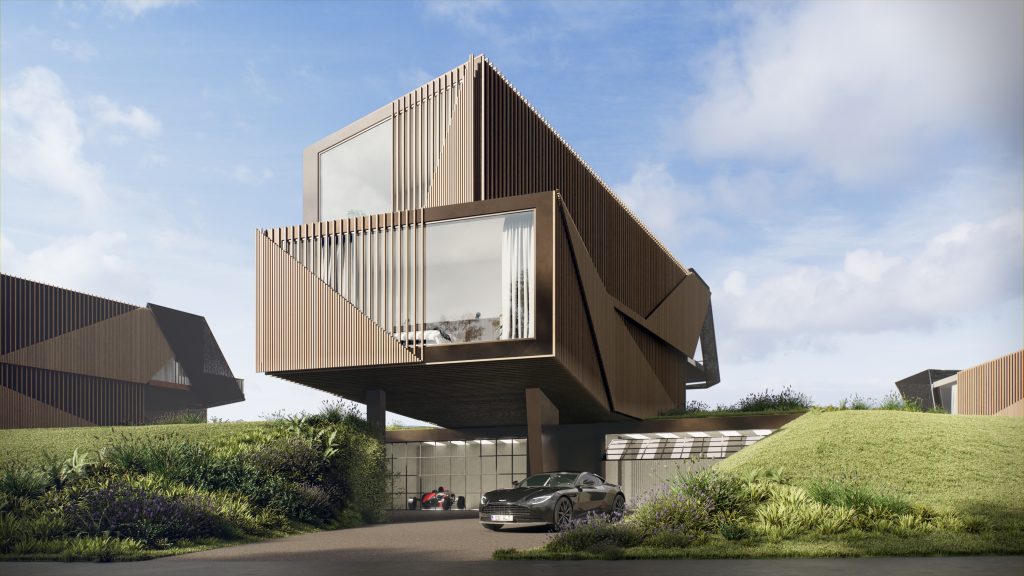 ---
INVESTMENT ADVICE
"We recommend that those seeking to invest in luxury real estate and hospitality projects seek a competitive yield such as those we're forecasting, up to 6.5% depending on usage. With only a select number of our 60 residences being offered as investments, a further factor is the relative exclusivity of the opportunity – we expect that once bought, these will not return often to the open market, although owners are also free to sell at any time."
---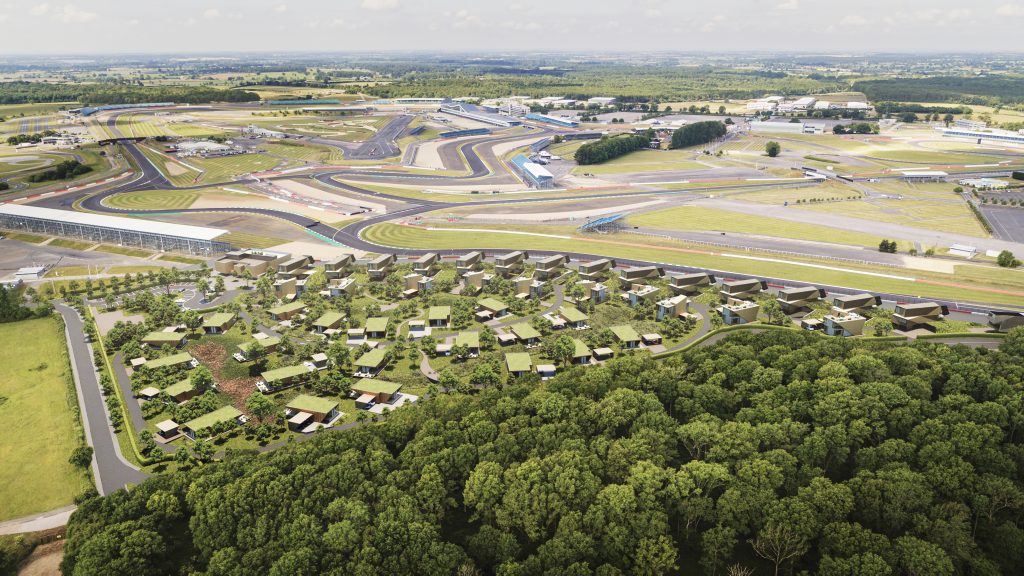 TRENDS IN GLOBAL LUXURY REAL ESTATE MARKET
"We are already seeing the trend towards ultra-personalisation continue to grow -bespoke opportunities tailored toward the passions of the individual. In our case this is motorsport, however around other sporting and leisure pursuits we are seeing the same demand.
"Collaborations such as branded residences and architectural projects have been making waves for some time now, for example leading luxury automotive manufacturers creating architectural works with top firms for their most wealthy clients. We see Escapade as an exciting integration of hospitality and lifestyle experience, rather than purely a property in a traditional sense.
"The great thing about the Escapade name and concept is that it is not necessarily limited to motorsport alone, should other relevant projects arise. In this way, those real estate projects which are the most lifestyle-enhancing will be the most successful in the years to come."