A series of new Lamborghini Countach LPI 800-4 posters is now available with the fifth and final in the collection revealed recently. The five posters feature the limited-edition super sports cars, of which all 112 are already sold, presented at Pebble Beach in August 2021 as a tribute to the original Countach's 50th anniversary.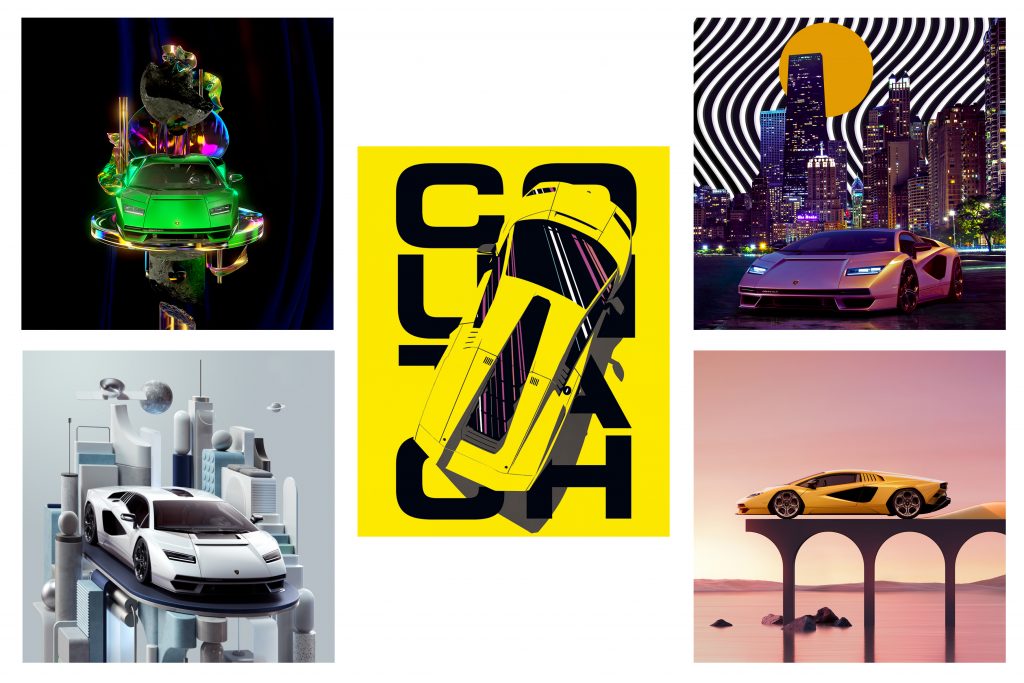 The futuristic limited edition Countach LPI 800-4 continues to be a source of inspiration, reflecting its predecessor's non-conformist iconic status that defined a new horizon for automotive design. The image of the original Countach powerfully denoted the passion of the most refined car connoisseurs, as well as the teenagers of a generation who chose a Countach poster for their walls.
The love for the Countach's timeless lines reinterpreted in this poster collection emphasizes how image alone can stimulate creativity. The five posters by Automobili Lamborghini each bear the signature of artists and illustrators specialising in 3D and digital works, feeding the Countach myth and confirming the immortality of the icon, and available at the Lamborghini Store. The contributing designers, from around the world, each bring a particular dimension and interpretation of the Countach LPI 800-4 as a future icon.
Posters available at: https://www.lamborghinistore.com