Dubai-based entrepreneur and fashion influencer Hadia Ghaleb bridges the fashion gap in the swimwear market by creating an inclusive swimwear line that is fashionable, chic, and caters to women of all cultures, religions, and lifestyle.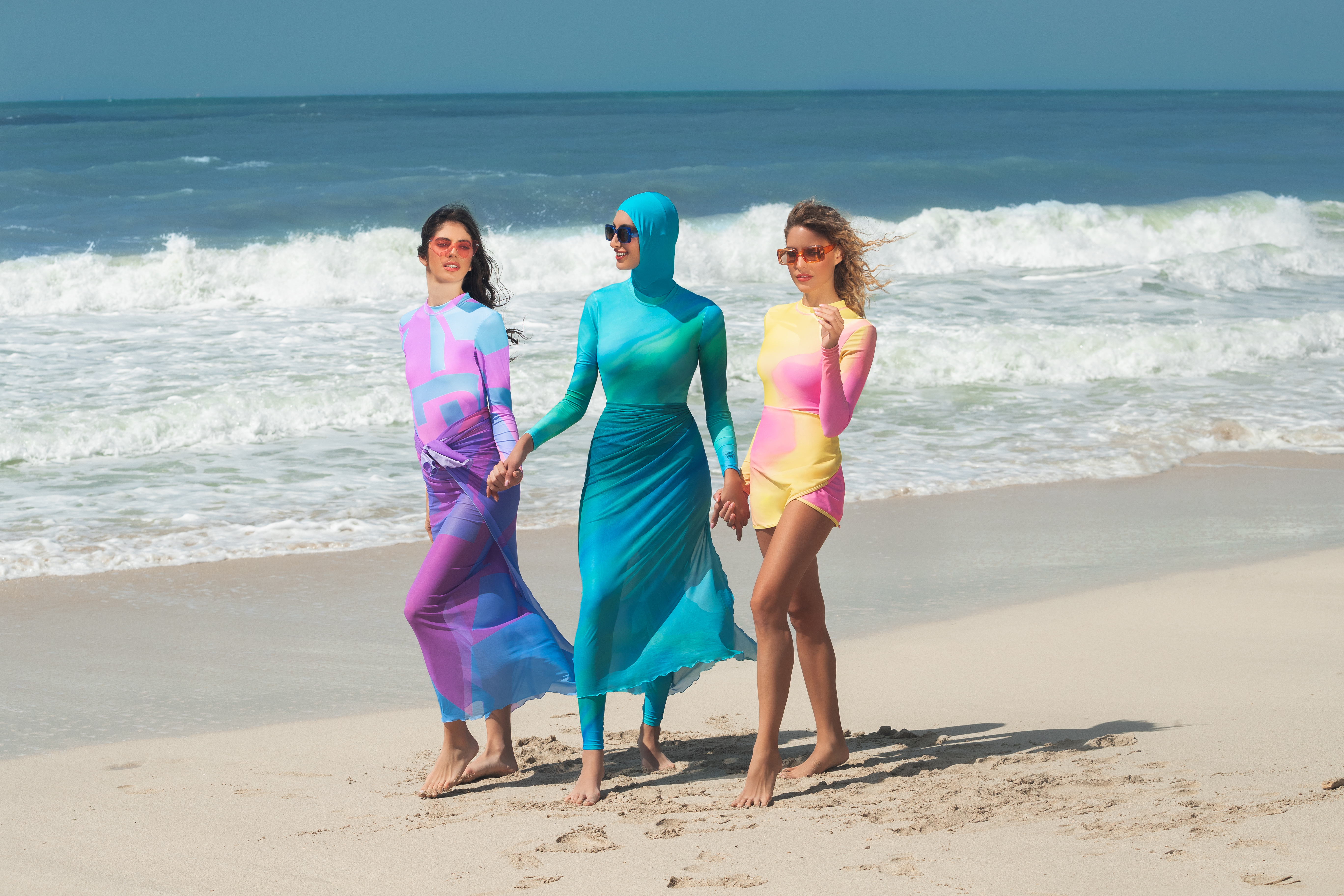 Is there anything Hadia Ghaleb cannot do! This intrepid traveller, social media influencer, fashion icon, and entrepreneur has now turned fashion designer with her inclusive swimwear line under the Hadia Ghaleb Label.
Having spent years in the fashion industry, Ghaleb realised that there was a growing fashion gap in the swimwear market between veiled and unveiled women, with there even being separate stores and designs. In response to that, Ghaleb has innovated an empowering swimwear line for all women, which bridges the swimwear divide for women of all cultures, religions, and lifestyles, bringing much-needed change and inclusivity to the fashion industry.
Ghaleb says, "In our current cultural climate, we are seeing separate swimwear stores for veiled and unveiled women. The swimwear category for veiled women, also known as the burkini, often focuses only on practical functionality and doesn't provide stylish or trendy solutions for the women who wear it. I believe the fashion industry needs to improve its inclusivity by designing swimwear that can be worn by women of all cultures, eliminating the need for separate stores and labels which can ostracise veiled women."
She adds, "I want the Hadia Ghaleb Label to give all of our customers the opportunity to create unforgettable memories while expressing themselves through our bright prints and smart designs."
Ghaleb 's inspiration for this collection comes from the elegance of Arab women and vibrant summer colours of the days spent at the beach. The collection features two swimwear sets which come in six vibrant shades inspired by the sea and summer sunset. The sets can be combined in different ways to change up your swimwear look: Swimwear Ensemble, including Swimsuit Top and Scarf; and Swimwear Full Set, including Swimsuit Top, Scarf, Leggings, and Sarong.
The collection will be officially May 3–6 with the dreamy island of Baros in the Maldives as the backdrop. Crystal blue waters, white sands and tall palm trees will play host to the exclusive launch, which will encompass numerous activities, including the pool party and the breakfast on a piano deck in the middle of the ocean. Hadia Ghaleb Label's digital presentation of the collection is modelled by five of the most prominent fashion influencers in the Middle East: Hadia Ghaleb herself, Yusur Al-Khalidi, Maryam Al-Khalidi, Youmi, and Shouq.