Maison Francis Kurkdjian has added three new variations of their Aqua fragrances in the Cologne Forte collection. Each is a breath of fresh air, leaving a trail of unadulterated purity as it engulfs your being …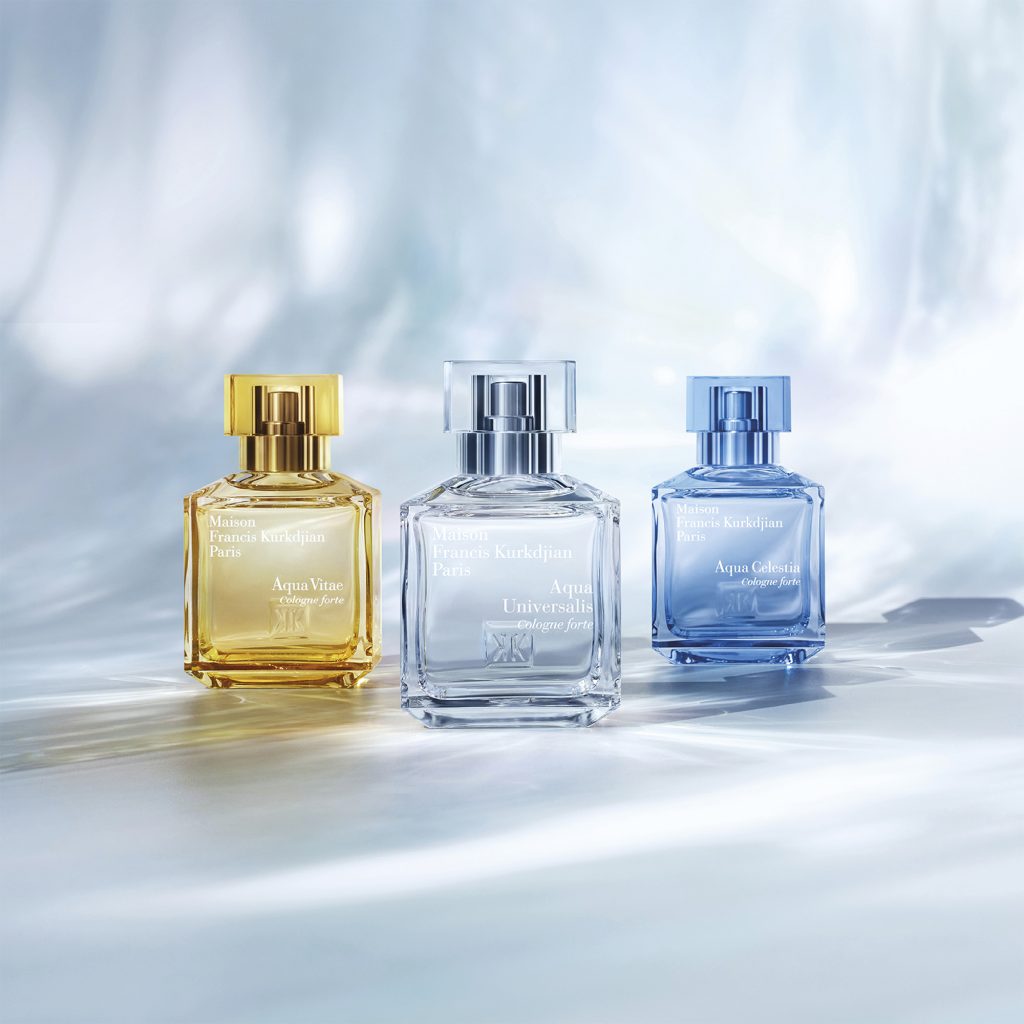 Since the creation of the Maison in 2009 with Marc Chaya, co-founder and CEO, Francis Kurkdjian has revived the spirit of the eau de Cologne and reinterpreted it in his own way with Aqua Universalis, a fresh eau for everyone and everything. Since then, the tradition lives on and has been enriched with two additional olfactory silhouettes, Aqua Vitae and Aqua Celestia. And now, Francis Kurkdjian continues the saga, by unveiling three new variations of his Aqua fragrances within the Cologne forte collection.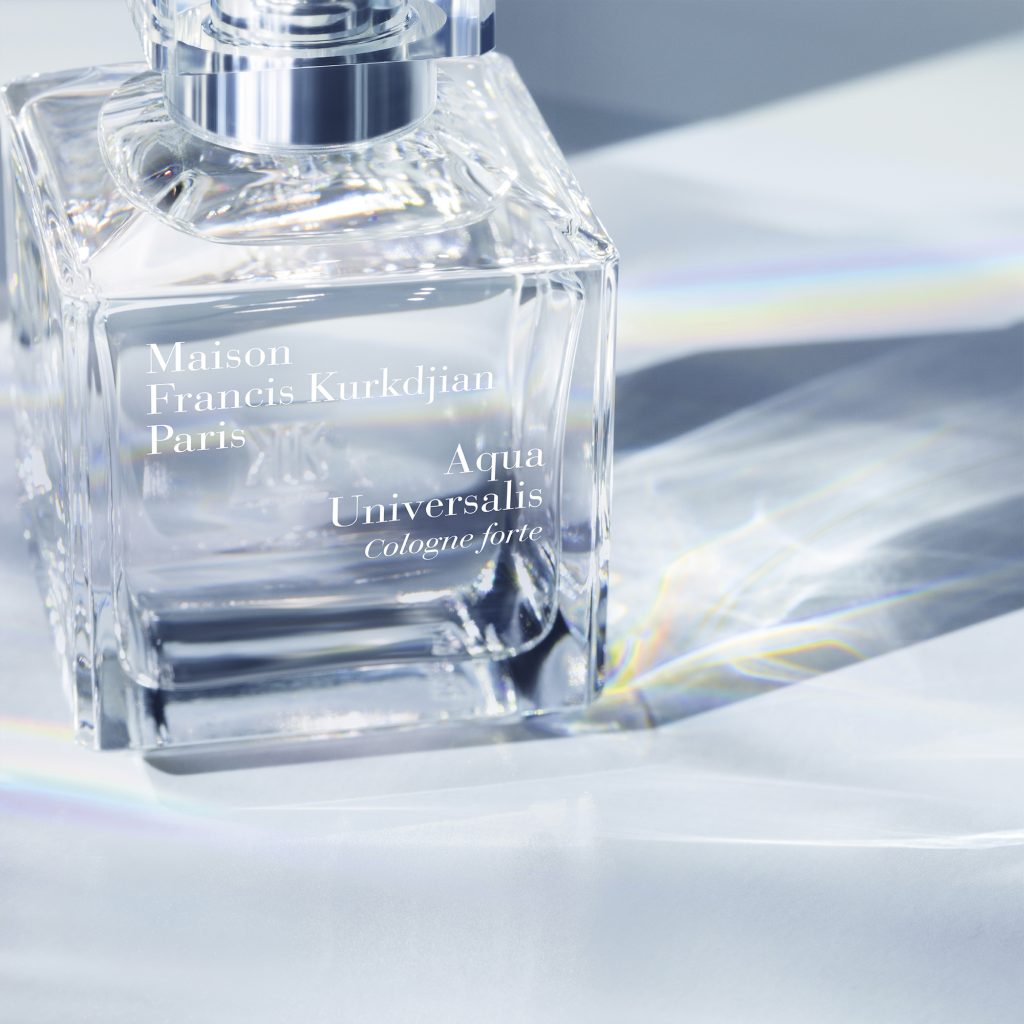 Aqua Universalis Cologne forte
A musky, citrusy scent, Aqua Universalis Cologne Forte is the notion of whiteness pushed to the extreme, a pure breath of fresh air, the feeling, not the smell, of cleanliness. Ingredients include essence of bergamot from Italy, essence of rose from Bulgaria, white floral accord (mock orange, sweet peas), white musk accord.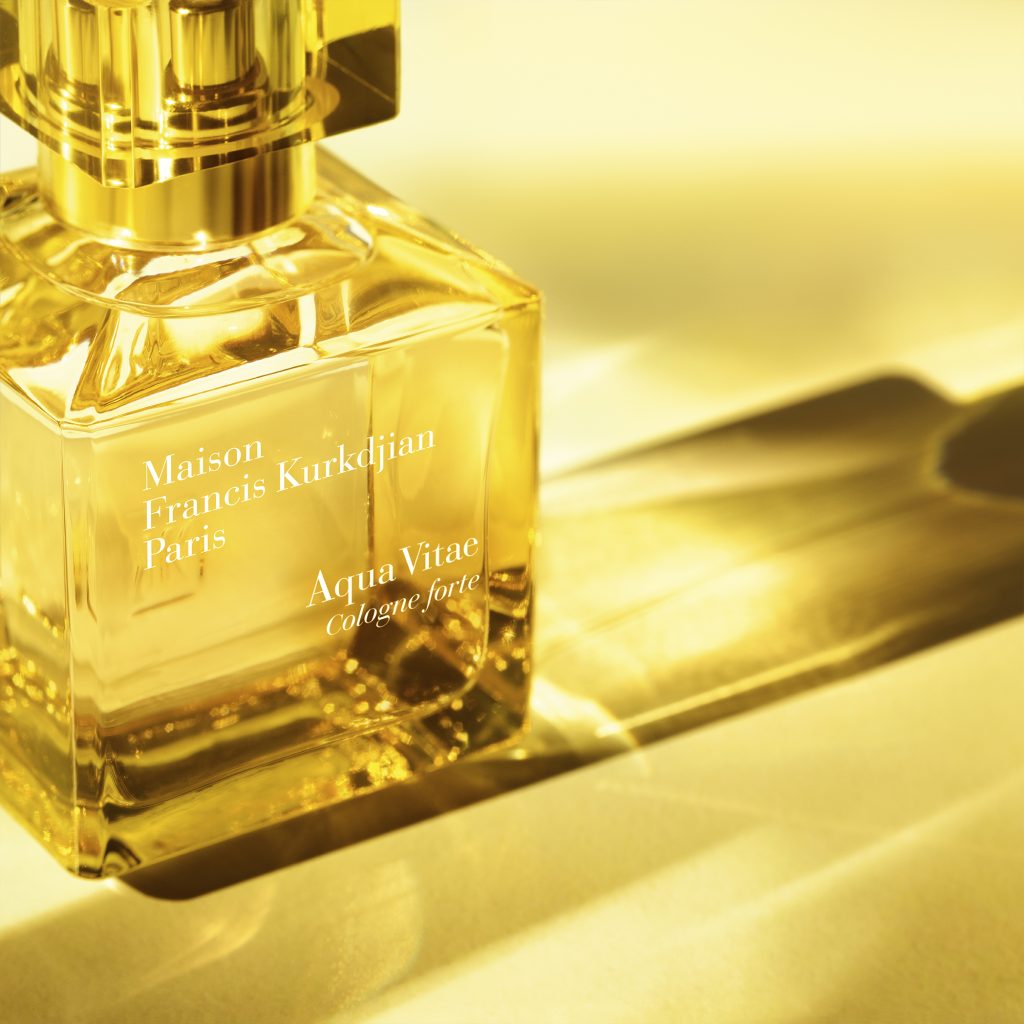 Aqua Vitae Cologne Forte
This citrusy, floral Eau de Parfum symbolises the sun at its peak with a floral blaze crossed by a surge of hot air. Ingredients include essence of bergamot from Italy, essence of mandarin from Italy, sunny floral accord, sensual musk accord.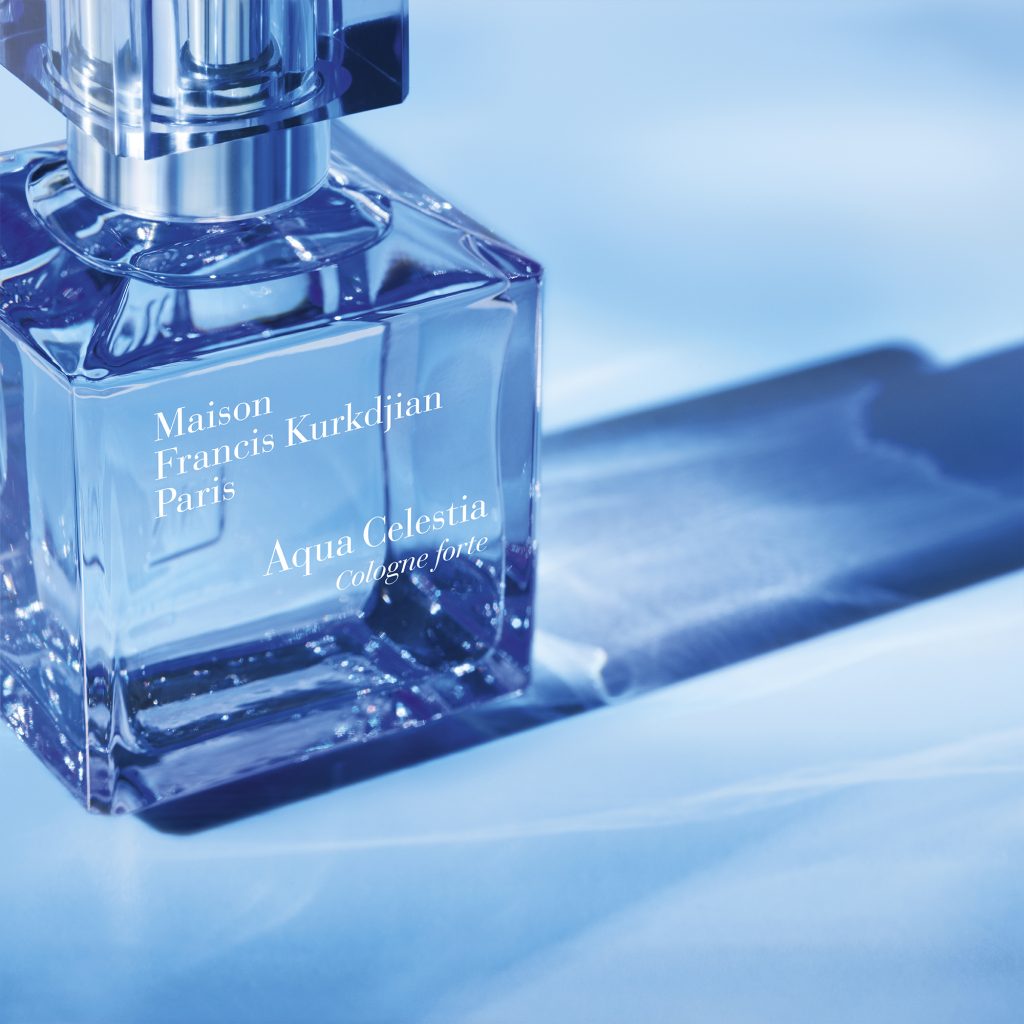 Aqua Celestia Cologne Forte
A citrusy, fruity scent is a fragrant encounter between the blue hues of the sea and the sky, a horizon beckoning you to evasion. Ingredients include bergamot from Calabria accord, blackcurrant bud absolute, jasmine from Egypt absolute, mimosa from France absolute, fruity musky accord.