Clash de Cartier gets a new bold look and the Clash [Un]limited gets an even more self-assured ambassador, the Emily in Paris actor, Lily Collins!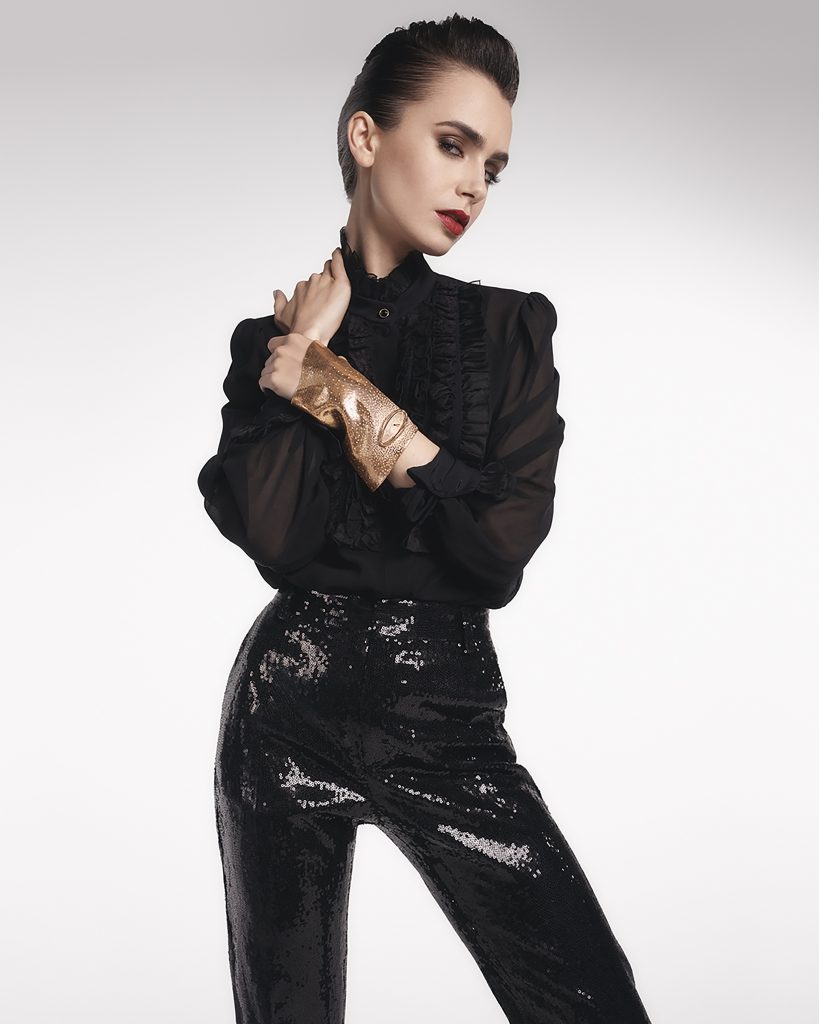 Lily Collins is the face of chic and now she is the face of Clash [Un]limited collection. The actress, who shared the news via her social media, is fronting a collection that is more mesmerising that ever.
The jewellery pieces are stunning, rebellious works of art that defy classic forms with their exaggerated volumes, intense black,oversized studs and bold wearing options. Simply put they reinvent Clash de Cartier.
A collection of exclusive limited edition jewellery pieces that highlight the Clash de Cartier stud. Excessive, spiky, and voluminous, the pieces flirt with precious jewellery in white and in black, occasionally punctuated with hints of purple.
But we cannot raving about the 'Mitten' watches, pocket gems, two-finger rings, stacked rings, ear jewellery, clips to be worn inside or along the ear or reversible bracelets and necklaces.
These jewellery pieces comes with multiple uses, like a ring dotted with pyramidal diamond and onyx studs that can be opened and worn as a midi ring.
Our absolute favourite is the 'mitten' watch that links the art of jewellery, fashion and watchmaking. Remarkably supple and sensual to wear, this unique piece is made up of a rose gold mesh set with a constellation of diamonds surrounding a Baignoire Allongée watch hemmed with studs.
The Clash [Un]limited pieces have been the subject of many workshop hours at the Cartier design studios.