It has been two years since the pandemic and as its variants continue to arise, it has become even more pertinent than ever to live life to the fullest, safely of course, and to chase experiences that you have always wanted to indulge in. Presenting part One …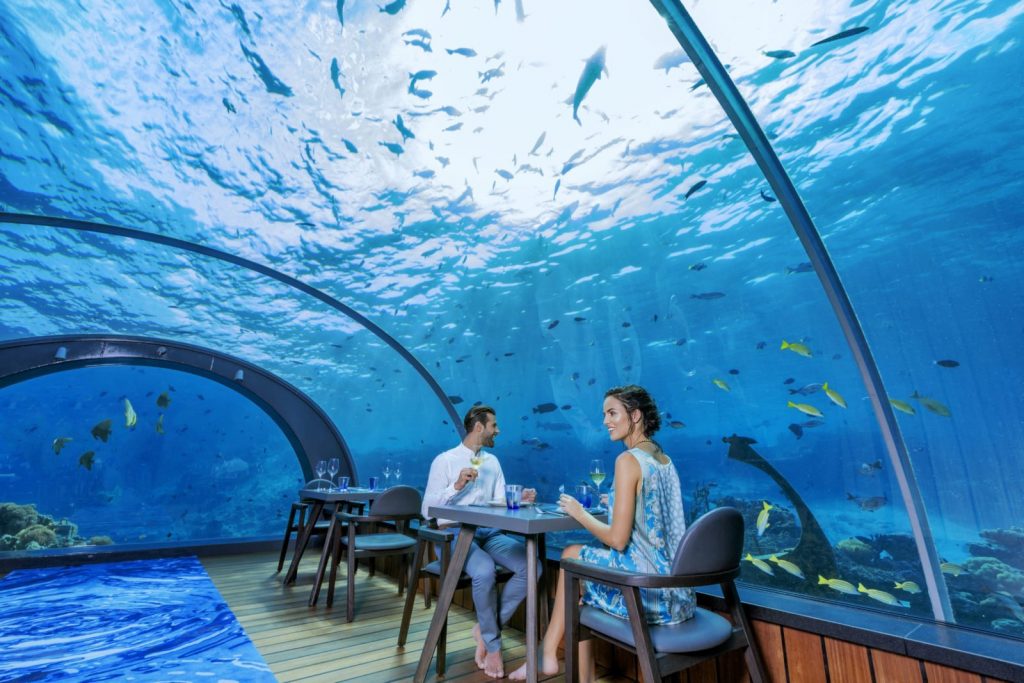 Dine Under Sea
Hurawalhi Maldives
If you have not, then you simply must experience 5.8 Undersea Restaurant at Hurawalhi Maldives. Having won two awards in the 2021 World Culinary Awards, one of which is the 'Indian Ocean's Best Hotel Restaurant 2021', the 5.8 Undersea Restaurant is a dining experience of a lifetime. The 5.8 is the world's largest all-glass underwater dining venue, a design masterpiece situated atop a coral reef abundant with marine life. The meal is no less spectacular with a 7-course dinner that consists of local seafood delicacies and desserts. There are vegan and no seafood menus as well at this innovative dining space that serves lunch and dinner. If you have been looking for an immersive dining experience, then no one does it like the 5.8.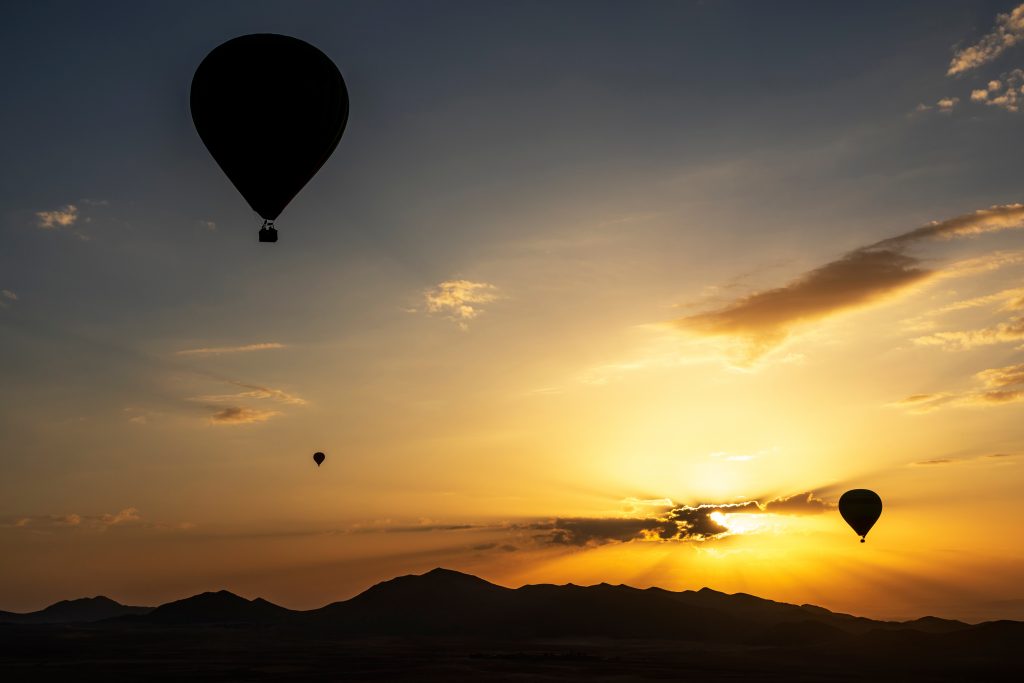 A Hot Air Balloon Ride to Breakfast
Marrakesh, Morocco
Coast through the magnificent Moroccan sunrise in a hot air balloon and then touch down to sample a decadent Berber breakfast. Tour companies and websites such as TripAdvisor offer experiences that include a mesmerising flight that catches the first light on the Jbilet Mountains, the Red City, and the Atlas Mountains as it charts a varied high- and low-altitude timeline offering you some of the most enchanting views of your surroundings as you drift over Berber villages and farms. And as your feet touch the ground, you find yourself in a traditional tent and get treated to delicious local delicacies. If this is not reason enough to wake up early in the morning, we don't know what is!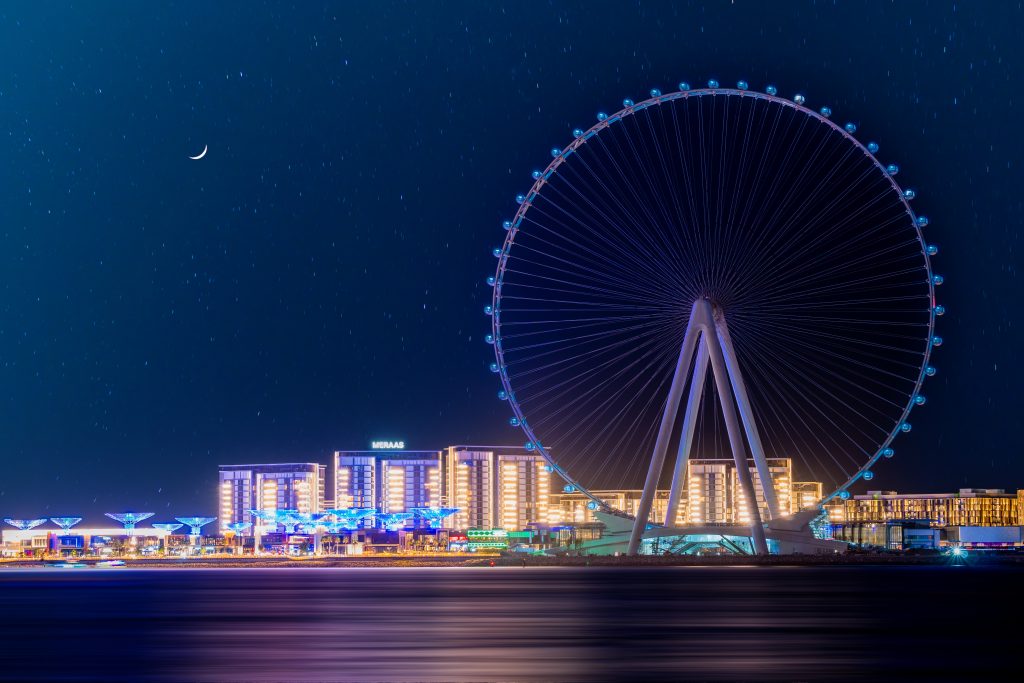 The Ultimate Ferris Wheel View
Ain Dubai, Dubai, UAE
The London Eye has its charm, but it might have to give up its top spot to Ain Dubai. This magnificent Ferris Wheel is the world's largest and an engineering feat with each leg of the wheel standing 126m high – long enough to fit 15 London buses – while the weight of the assembled hub and spindle is equivalent to four A380 aircrafts. Located on Bluewaters Island, the wheel takes you 820 feet in a secure glass-enclosed capsule to marvel at the Dubai skyline in a 38-minute journey that includes views of the Burj Al Arab, Palm Jumeirah, and Burj Khalifa. There are 48 air-conditioned passenger cabins, which can take up to 1,750 visitors on a 360-degree tour of one of the world's most amazing skylines. A word of caution though, if you suffer from vertigo, we suggest consult your doctor before you get on this one.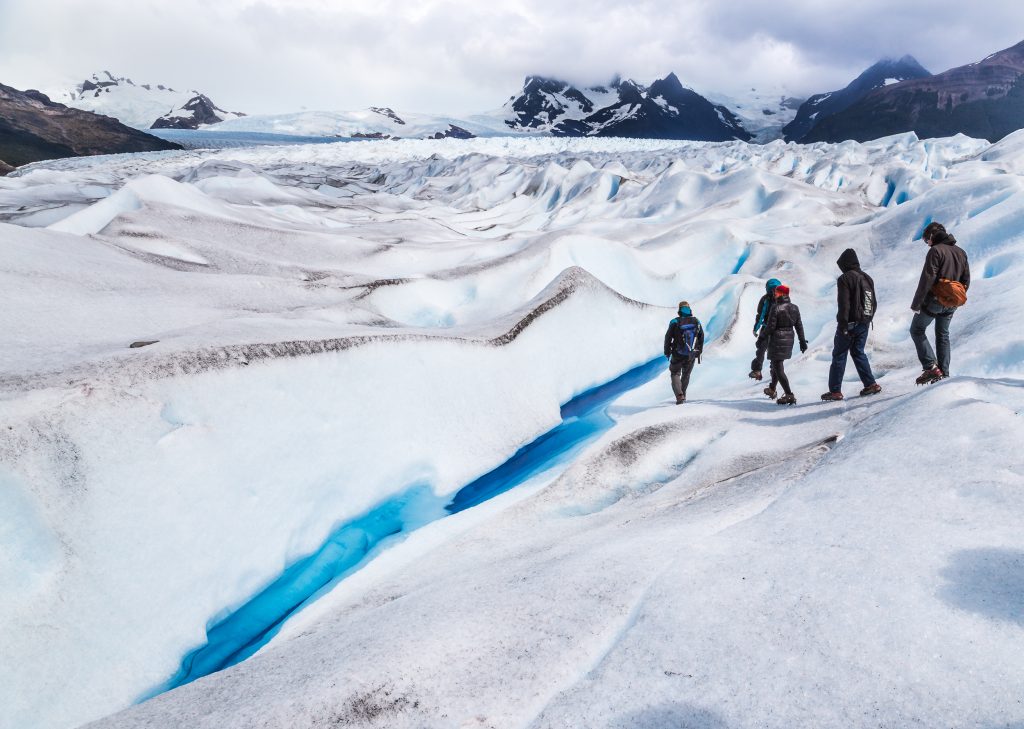 Trek The Perito Moreno Glacier 
Patagonia, Argentina
If you wanted to up the ante on that regular beach walk, then here's a challenge for this year. Get kitted and trek the Perito Moreno Glacier. Located in Los Glaciares National Park in the Argentinian Patagonia region, this glacier is 97sqm with an average height of 240 feet above the surface of the water) and is the 3rd largest reserve of fresh water in the world. Get yourself a pair of sturdy crampons and get cracking (well, not literally) on a giant walkway made of ice. Spectacular views of the Patagonian expanse await you.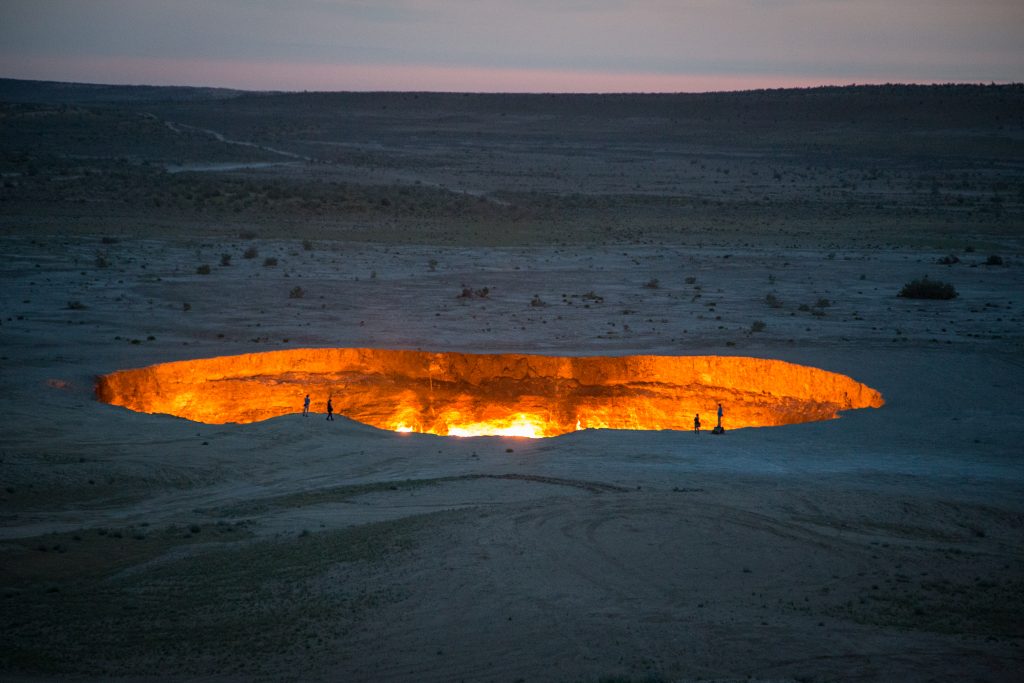 Venture Up To 'The Gates To Hell'
Karakum Desert, Turkmenistan
If you do trek all the way to Uzbekistan, then you might as well make a pitstop at the Darvaza Crater, known as the 'Gates of Hell', a natural phenomenon that is a fiery pit of seeping natural gas that has been burning in Turkmenistan's northern Karakum Desert for decades. Said to be aflame since 1971, no one really knows its origin. According to a recent BBC Travel article, local Turkmen geologists have claimed that the gaping 69m-wide-by-30m-deep crater formed in the 1960s and wasn't lit until the 1980s. Either way, this roaring fire pit is said to be one of the most popular tourist attractions. It may not be the case soon. Turkmenistan's President has ordered that the fire be put down and therefore we suggest you go see it while you still can.