Amouage Attars feature six new sublime blends that are olfactory creations from perfumers Cécile Zarokian, Julien Rasquinet and Dominique Ropion, and an additional one created exclusively for Oman …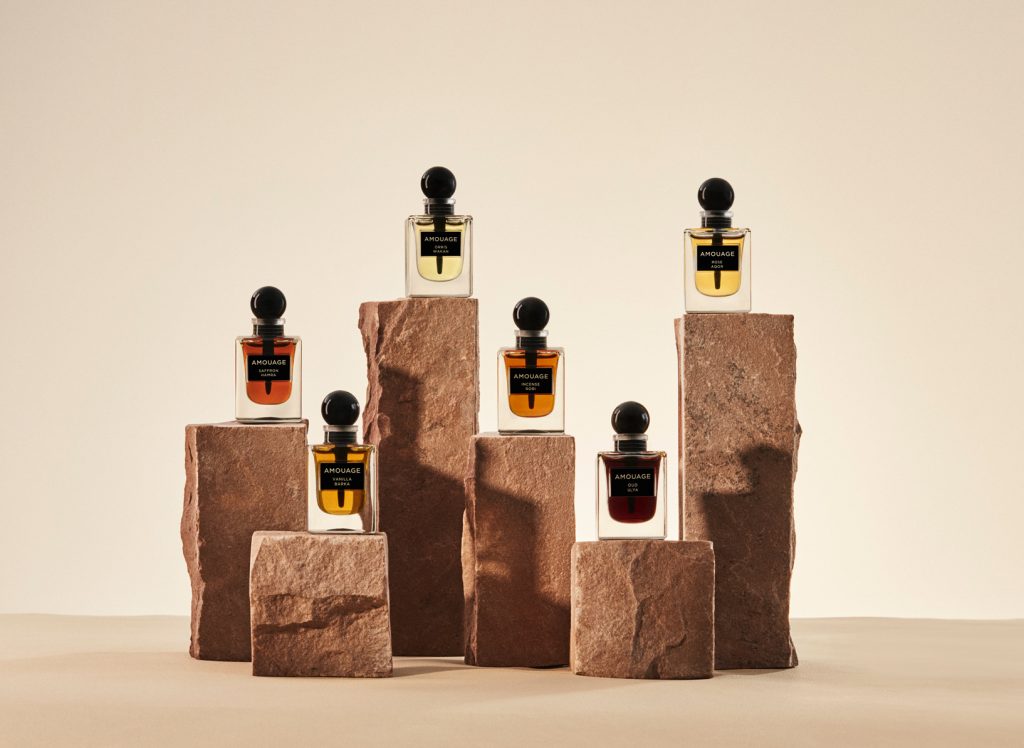 An homage to the beauty, nobility and wealth of the empires that gave perfume its first golden age, Amouage has released an ensemble of Attars that reunite two schools of fragrance – the technical with the olfactive – to give birth to a new generation of perfume. Featuring six new sublime blends from the minds (and noses) of Cécile Zarokian, Julien Rasquinet and Dominique Ropion, and an additional one created exclusively for Oman, each draws inspiration from the Sultanate's rich traditions, rare natural treasures and inherent passion for fine fragrance.
Inspired by seven villages across Oman, from the beguiling delicacy of blossom-strewn mountains to the sacred aura of ancient settlements, Amouage's Attars adroitly capture the soul of each of these 'hidden gems' and translate them into lasting fragrances that are flawless when worn alone or layered with one another.
Cécile Zarokian's Rose Aqor features a lush blend of precious Roses and Omani Rockrose blooms amidst a radiant heart of Frankincense and a pearly haze of Sandalwood. It is a sumptuous tribute to the oasis of Al Aqor, where the rarest roses in the world still grow. Also by Cécile Zarokian,Oud Ulya is as royal and lavish as its namesake. A pure expression of Oud, it is at once primal and tame, with the raw animality of Oud Assam and the intense smokiness of Birch Tar, neutralised by a generous pour of Vanilla.
Vanilla Barka is an image of the splendour of Barka, the legendary City of Spices near the sea. Interpreted by Dominique Ropion, it presents a sweet and decadent Vanilla Absolute that melts into a voluptuous stream of Tonka Bean lit up by flashes of crystalline Frankincense.
The sheer glory of Hojari Frankincense shines bright in Incense Rori by Julien Rasquinet. Set against a dark veil of Oakmoss and the hushed warmth of Virginian Cedarwood, it evokes the magical scent of Khor Rori at dusk, when incense wafts from the boats ashore.
Saffron Hamra by Cécile Zarokian conveys the supreme opulence of the finest Saffron coiling around a deeply sensual Rose Centifolia Absolute under leathery fumes of burning Cade wood. This is the luxurious union of a King and Queen in the stark redness of the Hamra Mountains.
Orris Wakan by Julien Rasquinet, unfolds with the graceful iridescence of Orris Butter in a mist of carnal White Musks shimmering with hues of milky Sandalwood. A peaceful ode to the apricot orchards of Wakan, Orris Wakan tells of the precious fragility of Spring blooms.
---
EXCLUSIVE TO OMAN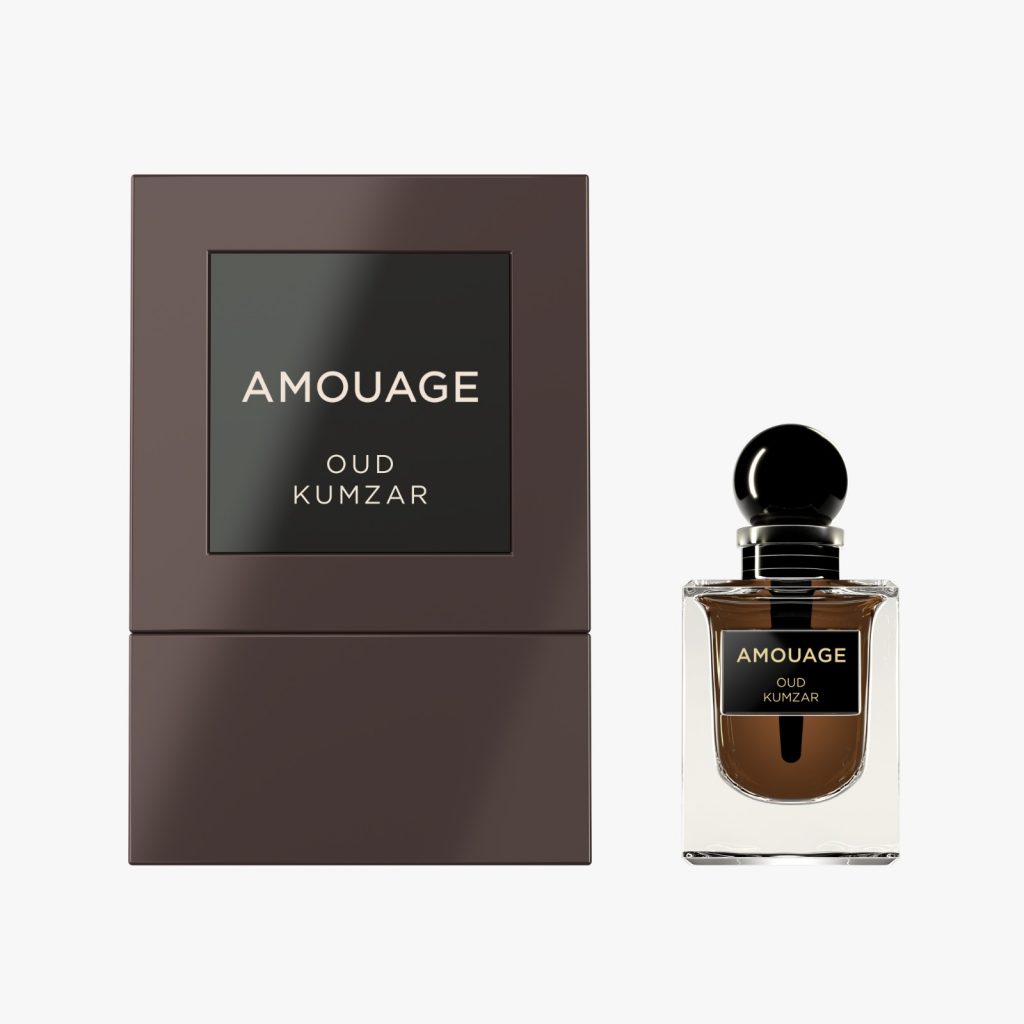 Available exclusively in Oman and opulent in every word, Oud Kumzar is the true meaning of royalty. A 100 per cent Pure Double Super Oud Oil extracted exclusively for Amouage from Premium grade oud chips of wild Aquillaria Agollocha trees, found in forests in the area between Jorhat and Nagaland, North East India. Oud Kumzar presents a well-rounded character, majestic warmth and unmatchable diffusion. Nuances of golden fruits, honey, beeswax, charcoal, civet, dark woods and chocolate reveal the most exquisite secret perfume tale.
---
The Amouage Attars are available in 12ml bottles enclosed in a lacquered wooden coffret as well as a beautiful Sampler Set including six Attars (global editions) in 0.5ml. A collection of six 12 ml Attars is also available in a luxurious coffret set. The Attars can be purchased online at www.amouage.com, at Amouage boutiques and distributors worldwide starting January 2022.