Function meets fashion in Zegna's new icon for Fall-Winter collection. The Overshirt aka the New Jacket is Artistic Director Alessandro Sartori's vision for those men who like to play with versatility in their quest for style.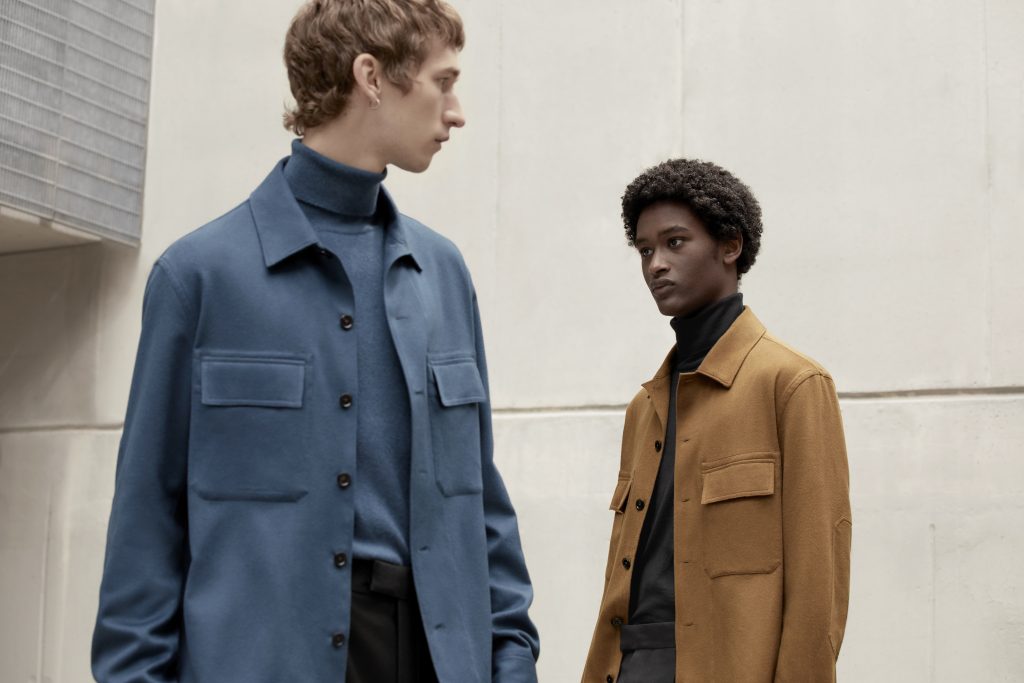 Zegna's Artistic Director Alessandro Sartori's vision gives us a new functional alternative to the blazer in the overskirt aka the New Jacket. Labelled as a new Zegna icon for the brand's Fall/Winter 2021 season, the overshirt is not only a reflection of evolving attitudes and behaviours, it is also part of Zegna's mission to (RESET) What Makes a Man and rethink the contemporary wardrobe according to the evolving way modern men live, the overshirt presents a new form of relaxed tailoring, elevating an utilitarian classic to a luxury level.
Sophisticated yet functional, this centrepiece of the new collection transcends dress codes and occasions. Combining the look of tailoring with the feeling of comfort, this new Zegna icon represents a turning point in men's style. As well as mixing the sartorial with the utilitarian, this hybrid jacket combines the smart and the casual, indoors and the outdoors. This is a true wardrobe foundation piece, endlessly wearable and versatile. As Zegna continues to retailor the modern man, the overshirt can be layered over casual and elegant outfits with ease.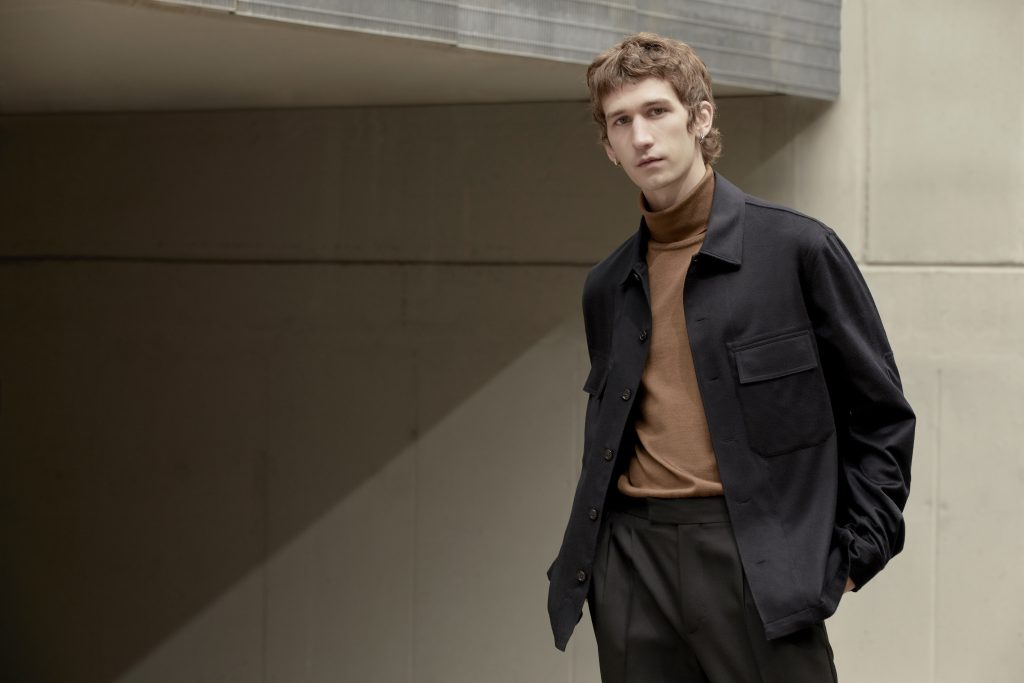 Taking design codes from traditional workwear, the Overshirt is impeccably crafted in a comfortable fit equipped with distinctive patch pockets. This iconic style is available in a spectrum of fine fabrics from linen and wool to exemplary cashmere and TechmerinoTM, all presented in a palette of refined neutrals for effortless wearability. The overshirt can also be totally personalised with My Zegna Made to Measure service, through a unique experience, custom tailored to the unique lifestyle and sartorial needs of our customers.