TUMI and Missoni have come together to collaborate on an exclusive head-turning collection of bags, hard cases, and travel accessories.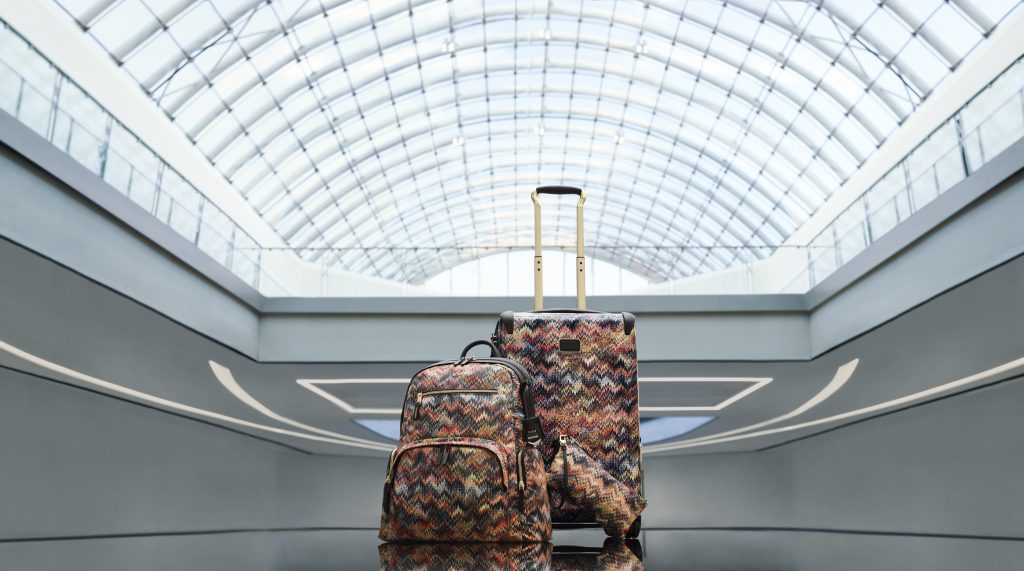 TUMI and Missoni are both brands that are known for their design excellence and it is no surprise that these two stylish houses of design have come together to give us an exclusive collection of bags, hard cases and travel accessories. Teams collaborated across Italy and New York in search of the perfect archival pattern that complemented TUMI's popular Voyageur collection, which is of course the iconic Missoni zigzag pattern.
The collection, a celebration of style and individuality, is a unique take on this print and is comprised nine pieces that include the International Expandable 4 Wheeled Carry-On. You will also find reinterpretations of Voyageur favourites that include the Anna Sling, Carson Backpack, and packable Just In Case ® Tote. TUMI Accents and the oversized luggage tag bring an Italian flair while also personalising clients' bags. More than just travel accessories, this collection offers its users to express their individuality.  The perfect merger of fashion and function, this collection is definitely sure to be a head-turner as you jet set through the globe.