For those looking to gift with purpose, Etika Jewels' 'Dreaming of Green' curated collection of lab-grown emeralds and diamonds is perfect for adding a touch of sparkle, responsibly.  
The collection's alluring combination of emeralds and diamonds elevates any look. Timeless statement pieces made from classic cuts incorporated into modern jewellery designs add a sophisticated touch with a modern twist to festive looks. 
A sparkling tribute to the natural beauty of the world around us, the collection features a pair of earrings, a tennis necklace, two necklaces and a ring, perfectly balancing emeralds, and diamonds.
Reminiscent of countryside getaways and serene gardens, 'Dreaming of Green' draws inspiration from nature and is centred around the emerald's magnificent green hue.  A gemstone symbolic of positive energy and unconditional love coupled with serenity and calmness, makes it a perfectly balanced, yet luxurious keepsake.  
With a brand mission developed to offer beautiful, sustainably sourced diamonds, gemstones, and gold jewellery at an affordable price point, 'Dreaming of Green' reinforces Etika's ethical and eco-friendly approach to luxury and fashion, encouraging responsible consumption and gifting. 
Lab-grown gemstones are identical to their real counterparts in every way but sourced and produced in a far more ethical and sustainable manner, using the latest technology, and ensuring a minimal impact on the planet.
Pieces from "Dreaming of Green" start from AED 2,100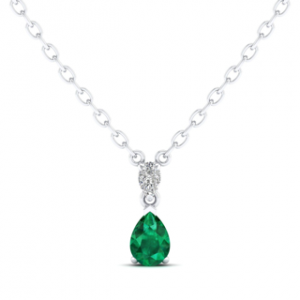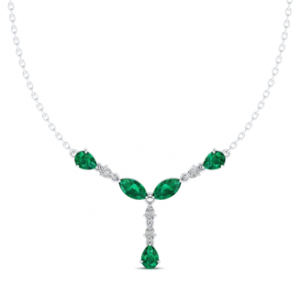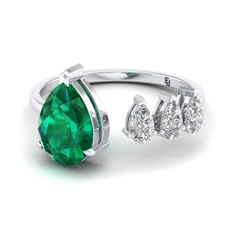 To browse the collection and the brand's wider product range, please visit