The Armillion bracelet fuses sleek design aesthetics with modern technology to offer its wearer a luxurious, practical product for the post-pandemic era that can make contactless payments, unlock your car and home and more. Signature spoke to Carlos Zuera Belsué, CEO of Armillion, the company behind this revolutionary wearable technology …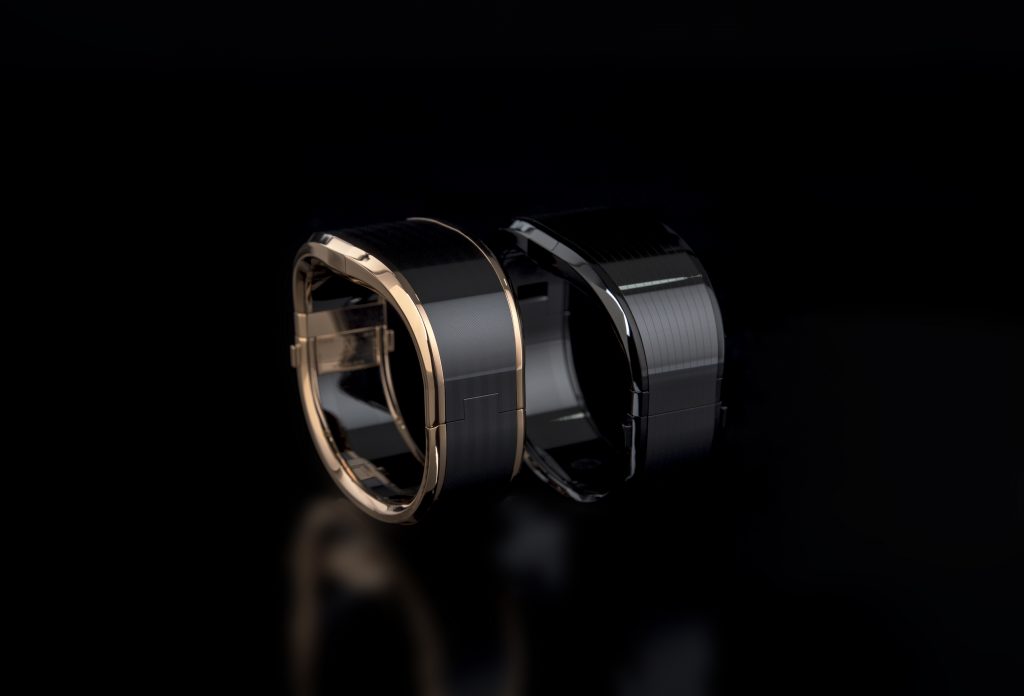 Armillion was born five years ago when Carlos Zuera Belsué realised that there was a niche to be captured in the wearable technology market. He says, "We wanted to merge tradition and technology in a way that never was done before. Armillion uses the well-known Swiss jewellery and watchmaking craftsmanship and fuses it with the latest Fintech in payments and easy access."
The Armillion bracelet takes its cues from the Roman 'Armillae', which were beautifully engraved bracelets created to reward Roman soldiers for their bravery and achievements in war and combat. A symbol of courage and honour then, today's Armillion bracelet is also an ode to the modern spyware used in "James Bond's movies" allowing the wearer to look suave and stress-free as he makes contactless payments, accesses his car or even his villa, without the hassle of a key.
This stylish and sleek arm accessory is powered by an impressive technology, with each bracelet acting as a metaphoric key to daily life, encrypted with the highest standard of security. This synergy of fashion and technology was not easy to achieve. Carlos says, "Every step has been a real challenge. As we solved one, another would arise. We used precious metals, defying principles of physics. High-tech ceramic, one of the hardest materials has been milled to micron tolerances. In terms of payment, we ensured that we provided the highest limits pf up to US$1Million. It was a long and lot of thought and effort went into to ensuring that every customer's feedback was incorporated.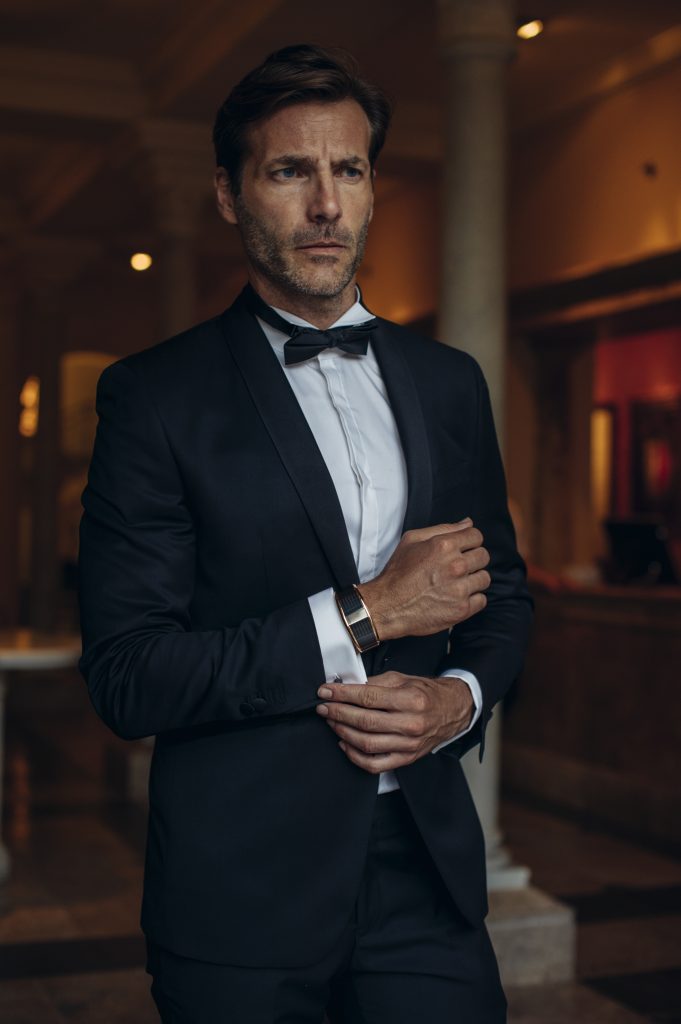 So how does this complicated technology work? According to Carlos, the bracelet uses Near Field Communication (NFC) technology for bank-level encryption and key-less accessing.
"The contactless payments are supported by Mastercard. Once the customer purchases our bracelet, all he needs to do is activate it by linking the bracelet's serial number to their personal ID information using the Armillion app. Once approved, the client receives a personal IBAN account linked to the bracelet and a security PIN for highest value of payments."
To create a wearable that balances the demands of luxury and technology is by no means an
easy task. However, Carlos says that they were "committed to maintain the horological spirit
in our technological devices, so the most important challenge was to offer seamless payment
and access features without using batteries so that our bracelets don't have to charged just
like watches."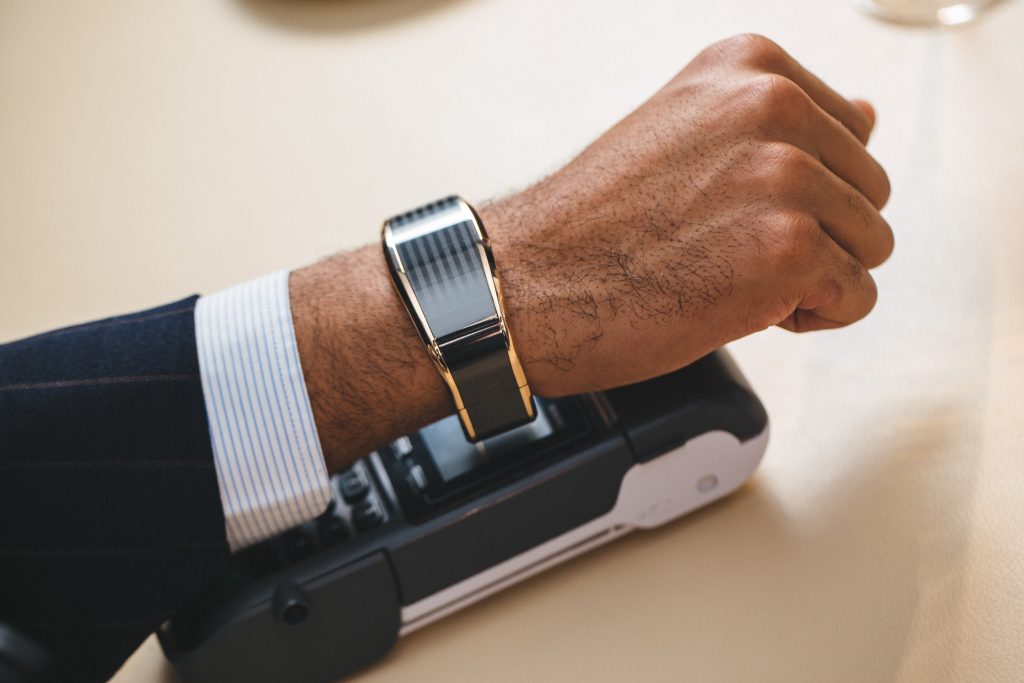 The Armillion bracelet maintains an ethereal look and feel that makes it an timeless style
accessory and it continues to innovate in terms of technology, with the latest being its Sharia
Compliant special editions in beautifully crafted in Grade 5 Titanium and Black High-Tech
Ceramic. Having started their Middle East expansion in neighbouring UAE and Bahrain, Carlos also
plans to find distributors in Oman, Saudi Arabia, and Qatar before the end of this year. "We
are also looking at strategic partnerships with local private banks in the region," he adds.
The fashion industry has been exploring wearable technology for a while now. So how does
Carlos see this trend establishing itself both as a fashion statement and a must-have
technology? Carlos believes that style is timeless and 'trend-less'. "It is not what you are
wearing but how you wear it. It's about attitude and charisma."