Chopard, the official partner of Cannes Festival since 1998, has continuously pushed the envelope when it comes to creativity through its Red Carpet Collection. This year's Red Carpet collection is nothing sort of jewellery 'Paradise' …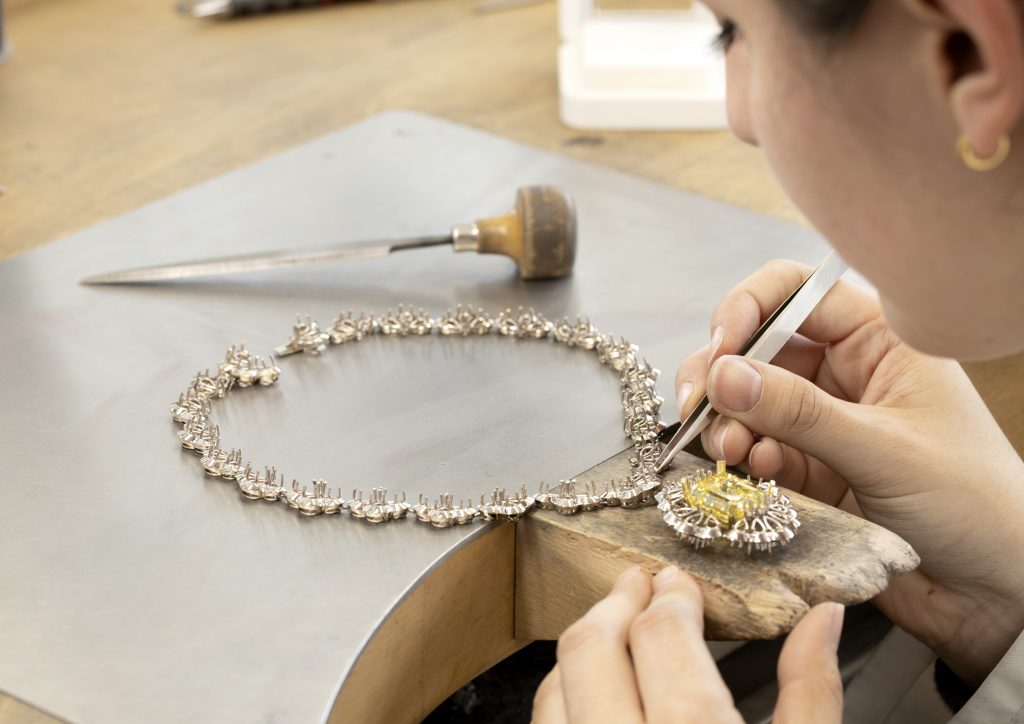 Chopard's Co-President and Artistic Director Caroline Scheufele has unveiled this year's Red Carpet collection to celebrate the brand's passion's for cinema and pay tribute to actresses who embody its radiant energy on the Cannes Red Carpet.
The Maison, which has been a partner of Cannes Festival since 1998, has outdone itself with 74 sparkling creations that form the Paradise Collection. A theatre of dream, a haven of marvels, the Paradise Collection is the result of Caroline Scheufele's magnificent creativity and imagination that is fuelled by a range of creative resources. She says,  "The Red Carpet Collection always gives me the opportunity to give free rein to my creativity and this year I was inspired by the idea of Paradise: I wanted our creations to invite women on a journey towards a comforting haven, an imaginary world brimming with dreams and optimism." She adds, "There are various ways of envisaging one's personal Paradise and I have tried to give life to these multiple worlds within the Red Carpet Collection through creations honouring fauna, flora and the finest gemstones, as well as by designing jewellery that is part of the fantasy of movies.
"The Red Carpet Collection is a jewellery masterpiece made possible by the skill of all the artisans who pool their talents in our Haute Joaillerie ateliers. Each of these creations is a work of art in itself."
When instilling a baroque, fanciful spirit into the Collection, Caroline drew inspiration from the lush nature of the mythological or real places populating her fantasy repertoire. A bountiful Garden of Eden, where precious stones are picked like berries, where plants and animals offer their songs and spectacular colours; a secret landmark, like the island of Pantelleria, where the telluric depth of the volcanic rocks is reflected in the crystalline transparency of the waters where Caroline Scheufele loves to immerse her gaze; or a supernatural, vision of nature resembling that of the fantasy film Avatar, a metaphorical space in which to find refuge, to escape the hostility of reality and to find a new lease on life.