Oman Air's First & Business Class Lounge is now home to The Spa by Shangri-La, a secluded and rejuvenating spa journey. Pamper your mind, body and soul with a luxurious and relaxing retreat. Unwind in a welcoming and serene space before your journey begins. Discover a spa experience that leaves you rested and ready to fly.
The spa offers a range of rejuvenating and revitalising massages for 45 to 60 minutes that enhances your lounge experience further.
BETTER SLEEP MASSAGE: An aromatic full body massage designed to make you feel re-energized.
DEEP TISSUE MASSAGE: Relieve muscle tension with this deep tissue intensive massage.
RELAXING AROMA MASSAGE: Soothing Swedish massage for first time spa goers.
LYMPHATIC FULL BODY MASSAGE: Hungarian relaxing and detoxifying massage that reverses sign of fatigue and stress.
Indulge in one of their short but invigorating Express Massages (15 or 25 minutes):
ANTI-JET LAG FOOT MASSAGE: Rest your feet with this divine foot and ankle massage.
STRESS-RELIEVING NECK AND BACK MASSAGE: Relieve back and neck aches with this perfect solution massage.
NATURAL CRYSTAL QUARTZ FACIAL MASSAGE: Relax your facial muscles with this mineral-rich massage.
STEAM EXPERIENCE: Heal your body with this natural herbs infused steam experience.
HANDS-FREE HYDROTHERAPY:Stay dressed and float comfortably as you enjoy a warm water jet back massage.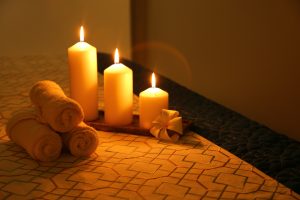 Awaken your skin and glow with one of our radiant facial treatments:
HYDRATING EXPRESS FACIAL: Brighten and hydrate dull and luster skin with this revitalizing facial.
DETOXIFYING SILVER FACIAL: Renew and heal your skin with silver to combat blemishes and breakouts.
FACIAL Add Ons: Add one of following mini treatments to your facial (extra time is required).
FIRMING NECK AND DECOLLETE TREATMENT: Combat signs of ageing with this hydrating and tightening treatment.
SOOTHING EYE MASSAGE: Using diamond peptides and a copper compound, this 15-minute treatment with leave your face and eyes brighter and refreshed.
Enhancements:These extras don't add any time to your treatment but provide amazing additional results; so try one or as many as you like.
THERMAL OIL: To relieve pain and stiffness
PROBIOTIC-INFUSED LOTION BOOST: Transform your massage into an age defying treatment
ORGANIC SHEA BUTTER FOR HANDS OR FEET: It is important to hydrate before a flight. *
HERBAL COMPRESS (BACK ONLY): Relaxes muscles and soothes tissues.
HOT STONE APPLICATION (BACK ONLY)
INSTANT HYDRATION PLUMPING MASK: Reduce the depth and appearance of fine lines and wrinkles