Chanel's first public event in the Middle East is a celebration of its revolutionary new skincare line: N°1 De Chanel.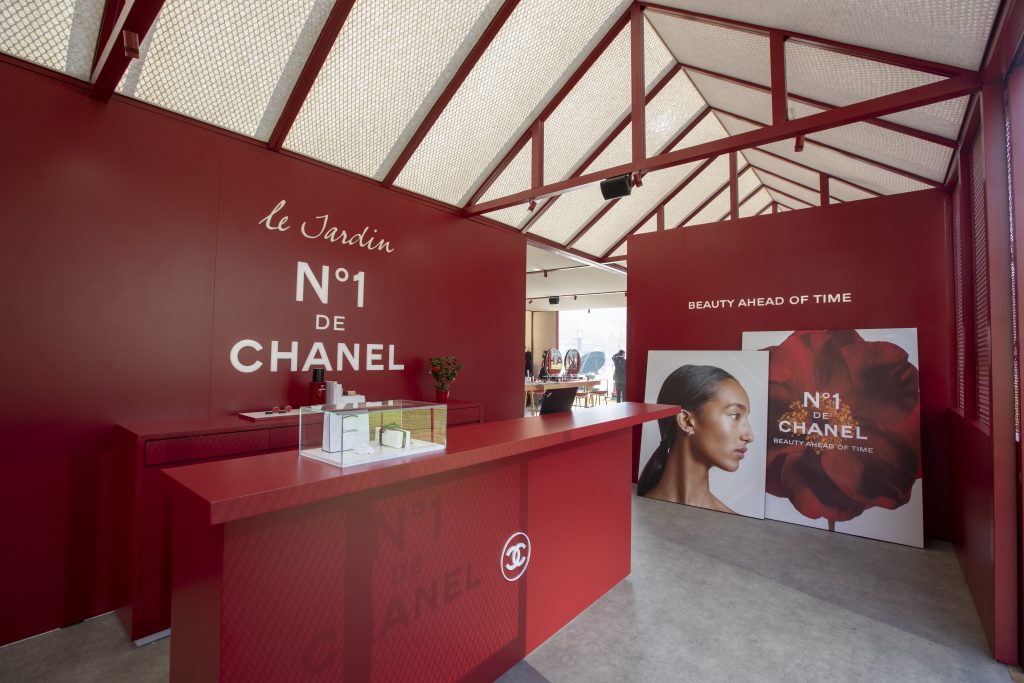 Chanel's new generation of holistic beauty products, including skincare, makeup, and a fragrance mist, are inspired by none other than nature and its unsurpassable intelligence. And to celebrate this revolutionary new range that promises to redefine beauty, the brand has put together its first public event in the Middle East in Burj Park next to the Dubai Mall in downtown Dubai.
N°1 De Chanel Garden pop-up is an agricultural red greenhouse that has been recontoured in Chanel codes to reflect the holistic and visionary spirit of N°1 De Chanel range. This interactive space offers you the chance to try out the new line, discover the process behind it and also familiarise yourself with different beauty routines.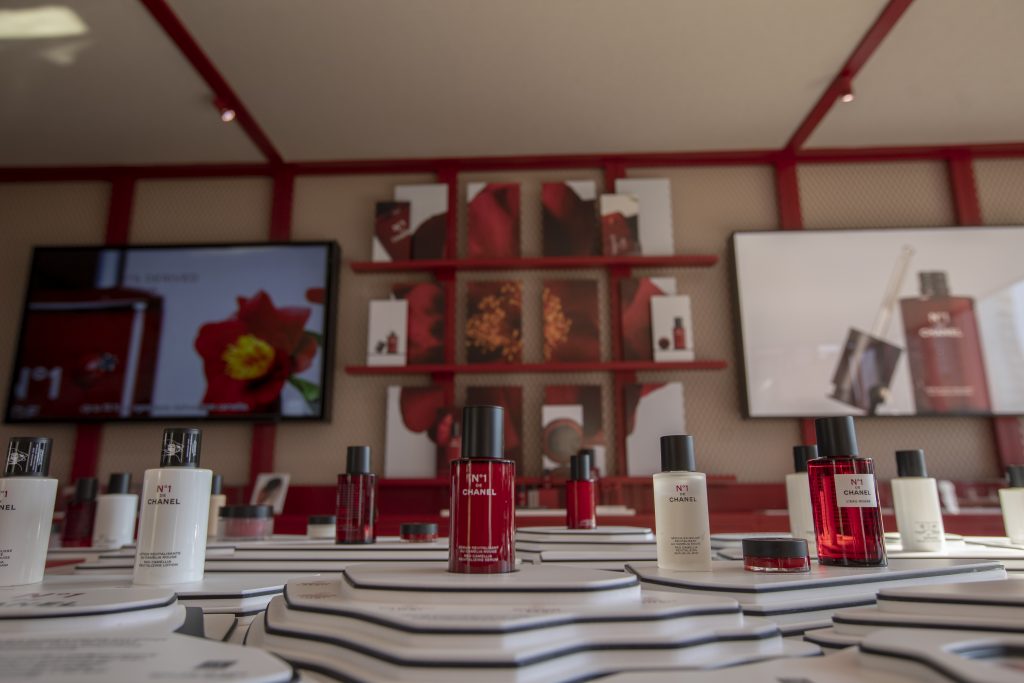 An immersive red camelia corridor guide you into a personalised visit with several activities designed for them including water-colouring workshops by Portuguese visual artist Ana D' Castro,  line drawing classes by Dubai-based Charlotte Hudders. You can also find some calm with an outdoor meditation session with a breathing teacher from Shimis and a one-to-one private consultation with a beauty expert. All classes, workshops and private consultation can be booked online on chanel.com. A juice bar will be available with juices being served in an individual recycling glass bottle. The menu has been created to meet with the natural power of the ingredients and bring to life their benefits.
The N°1 De Chanel range is a new step forward in holistic beauty and it is all yours to discover at this unique pop-up, on only till Feb. 27.