Dining out is never a half-baked experience in a country like Oman that is known for its hospitality. Be it hotels or stand-alone restaurants, they all go all out to ensure that your meal is a sensory journey which offers the best of both worlds – some excellent food and an ambience – ideal whatever the occasion there might be. Presenting some of our favourite picks from across the country …
FLEUR RESTAURANT, DUNES BY AL NAHDA
There's something completely other-worldly about dining with breath-taking views over breath-taking over the Wadi Al Abyad and the Al Hajar Mountains. The Fleur Restaurant is part of the palatial tented hotel, Dunes by Al Nahda that is spread over 17 acres, and has 30 individual tents with 50 rooms which cater for everything the discerning traveller could need.
Be it a relaxed lunch or then dining under the canopy of desert stars, Fleur restaurant is a dining experience that must be indulged in. Watch the ever-changing light over the spectacular landscape whilst enjoying specialities from Omani, Western and Indian cuisines.
We would recommend that you try the Omani cooking experience that introduces you to Shuwa, a local speciality where meat is marinated in oils and spices for 24 hours then wrapped in palm leaves and cooked in a fire pit.
---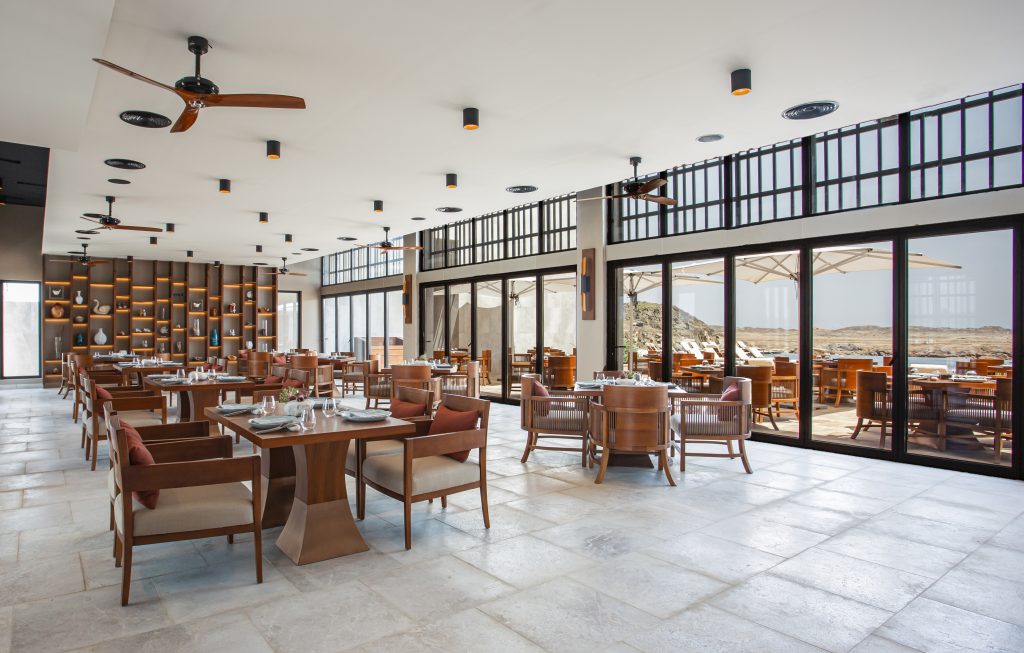 SEA SALT, ALILA HINU BAY, SALALAH
Indulge in a five-star costal dining experience at Sea Salt, Alila Hinu Bay's Sea front restaurant. With stunning views of the Arabian Sea, guests can expect an ambience of fresh crisp air and tranquil sounds, along with a menu to satisfy the senses. Sea Salt creates the perfect culinary experience through style of service and fine cuisine, alongside views of beauty; you will develop a deeper connection to nature. Serving daily from 7 am to 11pm, Sea Salt offers a la carte breakfast, lunch, and dinner.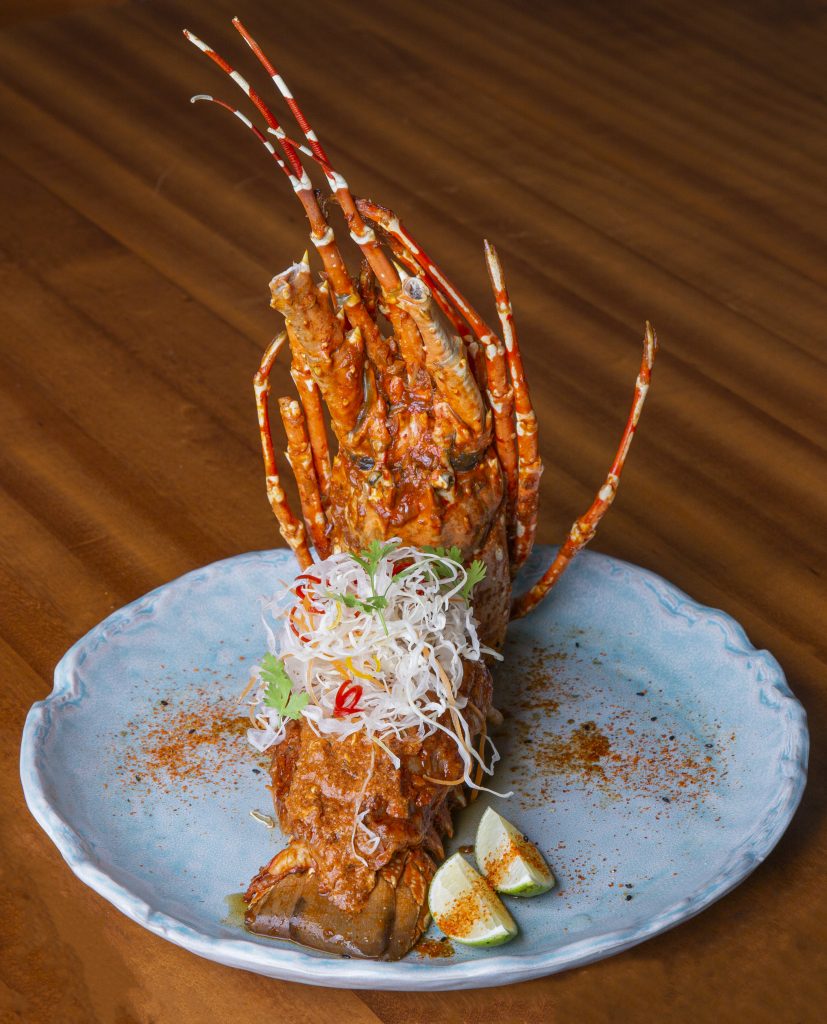 Dishes are created with a combination of both international and locally produced organic ingredients; including the freshest catch and seasonal lobster sourced from Mirbat port, in support of the community and the environment. Their signature dishes include the Fish Otak Otak, Singapore Chilli Lobster, and Regag Bread.
---
JUNIPER RESTAURANT, ALILA JABAL AKDHAR, OMAN
Named after the juniper trees that grow in the highlands of Oman, Juniper Restaurant satisfies all your culinary cravings, from breakfast through to dinner.  As you feast your eyes on the mountain horizon, savour an international menu inspired by the golden age of Arabic cuisine, influenced by trade routes that stretched from the Middle East to the Mediterranean region. Allow their culinary team to wow you with a rich variety of flavours using fresh and seasonal local produce crafted to gastronomic perfection. Serving daily from 7 am to 11pm, Juniper offers a la carte breakfast, lunch, and dinner. Dishes are created with a combination of both international and locally produced organic ingredients, including herbs, fruits, vegetables, honeys and much more from the neighbouring communities of the 'Green Mountains' in support of the community and the environment. Their signature dishes include Pomegranate – Mixed lettuces, Braised Lamb Shoulder, and Mohalabia.
---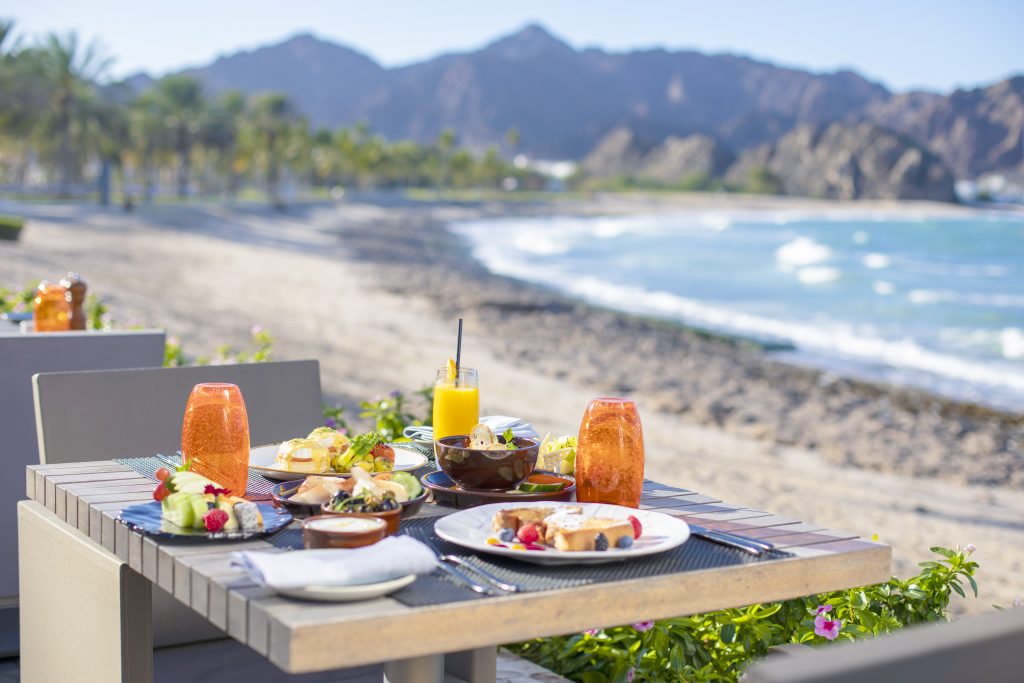 THE PAVILION, AL BUSTAN PALACE, A RITZ-CARLTON HOTEL
Living up to its reputation as one of Muscat's most loved chic dining restaurants, The Pavilion continues to offer an unmatched combination of breath-taking views, culinary mastery, and warm hospitality. Poised at the water's edge, guests can sink their toes into the sand before delving into a mouth-watering variety of elegant appetizers, fresh locally sourced seafood, and the finest grilled meats. All the while ambient entertainment sets the mood for an intimate meal with loved ones or friends, whether on the terrace or a private dining setup.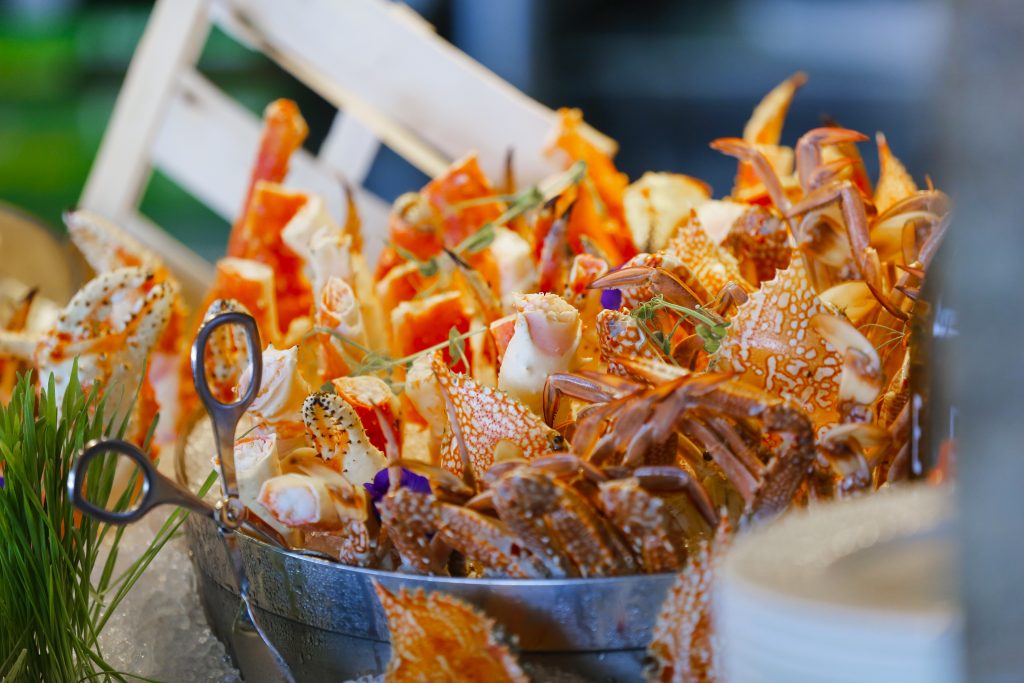 With the Friday Brunch being one of the winter season's most highly anticipated events, this beautiful venue offers the perfect backdrop for a leisurely weekend meal, all set in an atmosphere designed for ultimate relaxation. Where sunlight flows during the day and sunsets offer spectacular views over the Gulf of Oman, every brunch, lunch, or cozy escape at The Pavilion, is sure to be an unforgettable experience any day of the week.
---
DUNES BEACH & RESTAURANT, JEBEL SIFAH
Combining tranquil outdoor space, stunning sea views and world-class cuisine, Dunes, Jebel Sifah's newly opened beach and restaurant, is fast becoming one of Muscat's trendiest luxury destinations. Launched by Muriya, Oman's largest and most diversified real estate developer, the stylish dining and hospitality venue brings a whole new gastronomic experience that comes to redefine entertainment by the sea in Oman. Just a 40-minute drive from Muscat but a whole world away, diners can enjoy a wide range of local and international cuisine including fresh seafood with a twist, delicious desserts, and signature beverages to delight the whole family.  A welcome addition to Jebel Sifah, Dunes compliments the resort-style charm and leisurely amenities of the community-focused destination, providing an excellent getaway both during weekends and weekdays. With a stylish open-concept design and sweeping views of the sea, it's the perfect place for those wishing to chill, drink and dine in an elegant but relaxed atmosphere all day long.