Fabergé iconic Compliquée Peacock collection has two new masterfully crafted additions: The Compliquée Peacock Platinum and Rose Gold Hand-Painted Limited Edition Watches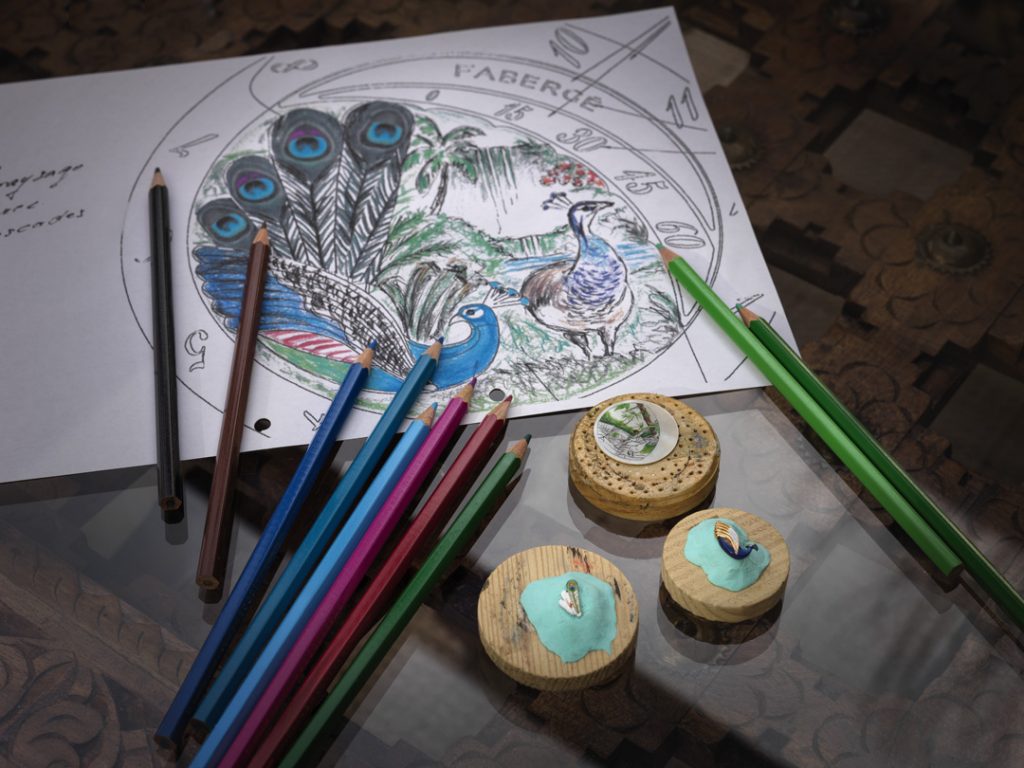 Fabergé's Compliquée Peacock won the High-Mechanical award at the Oscars' of watch-making industry, Grand Prix d'Horlogerie de Genève in 2015. And now the brand has come up with an exciting new variation on the theme.
Made in partnership with Workmaster, Jean-Marc Wiederrecht from Agenhor and master craftsman, André Martinez (a specialist in miniaturist artistic painting on watch dials), the new Compliquée Peacock watches are limited to just 10 pieces. Each watch dial is totally unique and features an intricate scene hand-painted by André Martinez, depicting a peahen alongside the iconic peacock. These miniature masterpieces pop with colour, with vibrant blues, greens, and orange.
The paintings are carried out with lacquers of exceptional quality. Whilst remaining true to traditional miniature painting techniques, these lacquers also meet high manufacturing standards, including resistance to UV rays; and they are environmentally friendly, biodegradable, and non-toxic.
These new creations are available in two styles, with the choice of an 18K rose gold case with forest green crocodile leather strap, or a platinum case with a teal crocodile leather strap. Each case features a diamond set bezel, which adds a delicate radiance to the stunning design.