Australian artist Colin Burn has pulled out all the stops when creating this Pearl Royale Limited Edition Chess Set. Read on to find out why this limited edition is a covet-worthy item …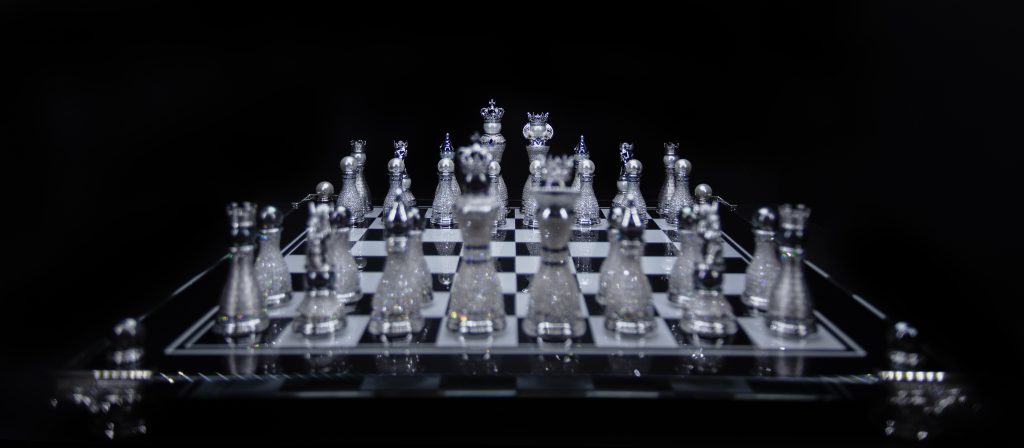 Whether you play chess or not, this is a chess set that is bound to check-mate you into owning it. Why you ask? Well, crafted to perfection in solid 18K white gold and pave' set with more than 510 carats of fine diamonds, the Pearl Royale stands as the world's most opulent chess set ever created.
Limited to only three sets, each hallmarked, numbered and authorised by the celebrated Australian artist Colin Burns himself, this hand-crafted design pays homage to the renowned 1849 Staunton standard chess set. Speaking of his inspiration for this remarkable set, Burns says,  "As a young child I regularly played chess with my cousins, so my parents gave me a beautiful Staunton chess set which I really loved. Growing up in the 60's & 70's my generation was exposed to Hollywood movies of epic battles, it was popular for us kids to have collections of toy soldiers, which made chess a popular game as it embodied the same spirit and challenge. Thinking back on those fun times I was drawn to the idea of creating the world's most beautiful chess set and in 2008 I finally put pen to paper to commence the design.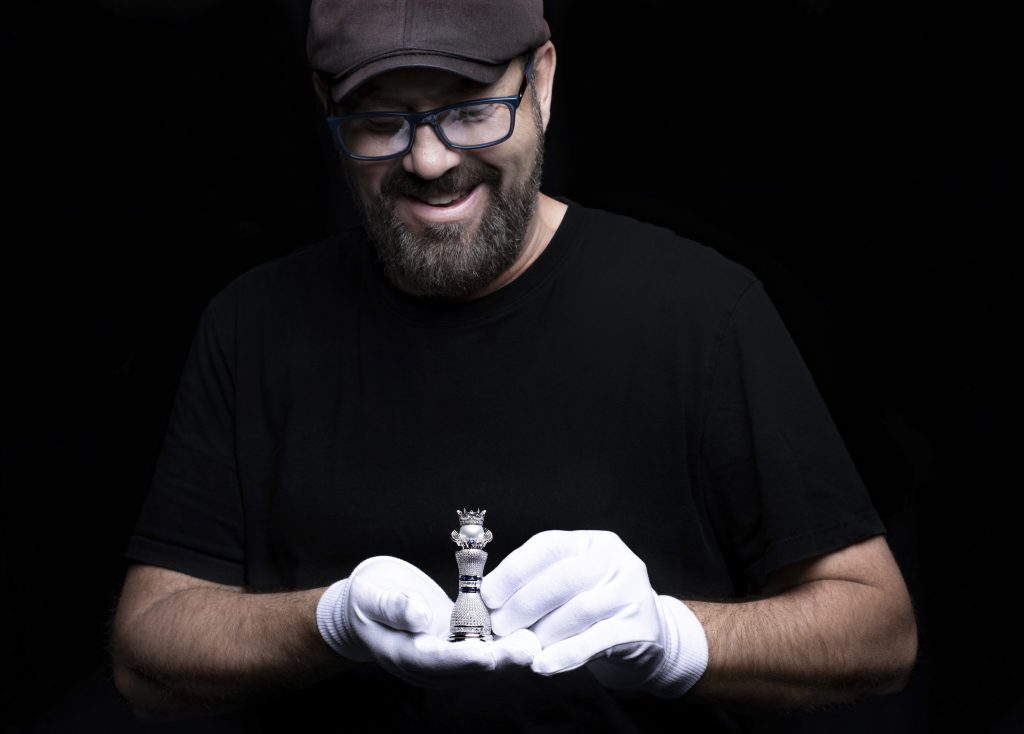 "At the time I was doing a lot of work with beautiful South Sea pearls, so they became the inspiration within my design to embody the heads of each piece and bring life to the characters. It was perfect as I could use both black and white pearls to define each side of the chess set. It was also important for my design to be Staunton inspired as this has become the standard for chess sets since 1849 and the only chess sets allowed in world championships. I wanted to create the most beautiful chess set within this royal standard and it had to be dressed in all its regalia, with the world's most beautiful diamonds and rich blue sapphires fit for kings and queens. My overall dream was to create the world's finest chess set for the world's greatest players to do battle!"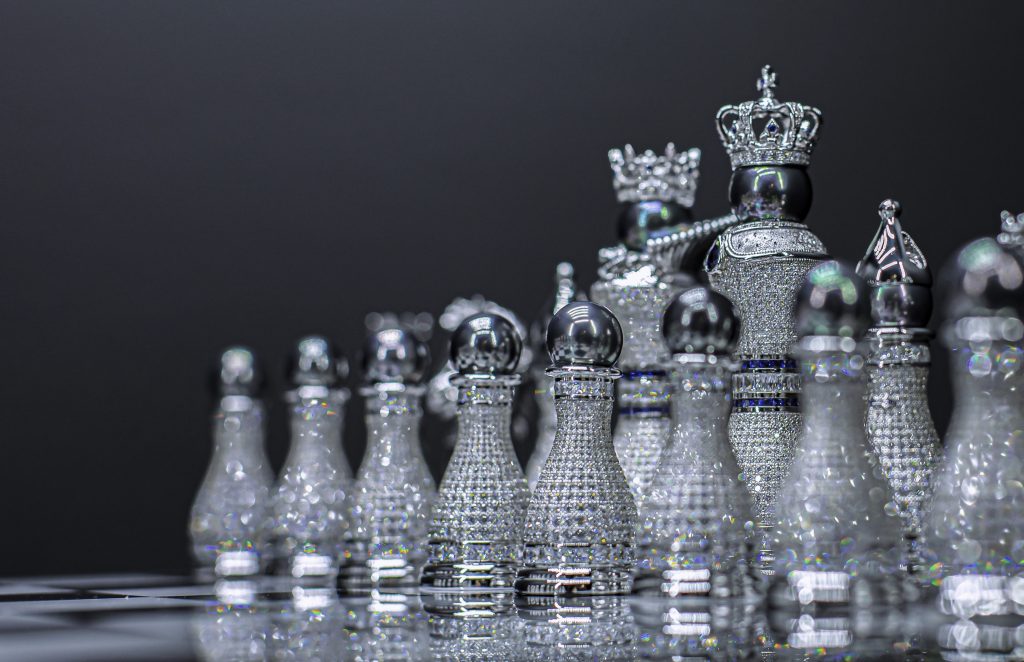 And what a fine chess set it is. Battle or not, this lavish set has been painstakingly pave' set with the highest quality GIA-certified 510 carats fine diamonds, AAA South Sea pearls and Ceylon Blue sapphires, sitting atop a crystal glass board embellished with solid 18K white gold, pearl and diamond set corners. The underside of each piece is intricately designed, and channel set with the same quality fine diamonds and finished with smooth polished edges to glide effortlessly across the crystal glass board.