The Beautifect Box, a game changing portable dressing table redefines the way you do make-up and it is now available in the Middle East.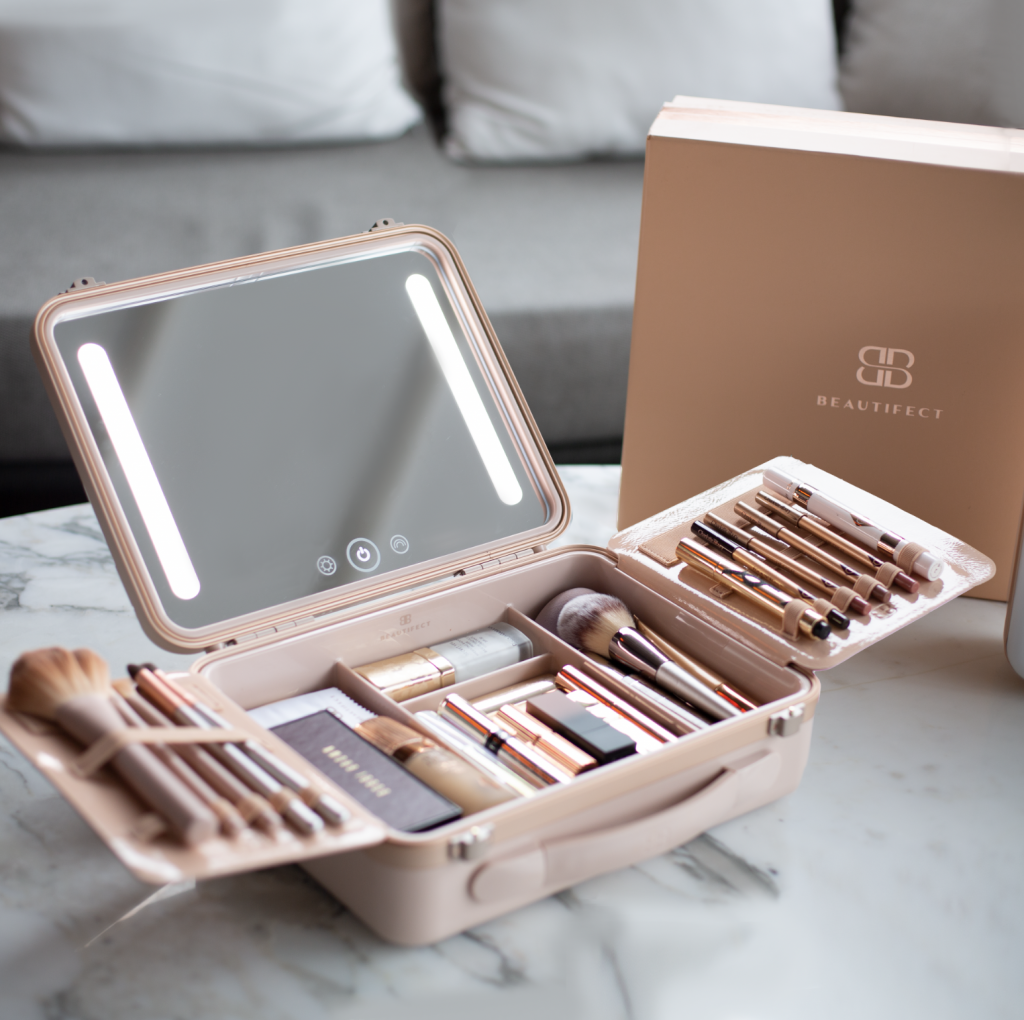 Meet the Beautifect Box, a game-changing portable dressing table across the Middle East that's set to redefine the way to do makeup. With its unique luminous lighting, distortion free mirror and smart storage system, the chic, lightweight box is the most efficient and elegant solution for applying, carrying, and storing makeup.
The patent-pending Beautifect Box is the brainchild of Dr.Tara Lalvani, a Dental surgeon turned entrepreneur and beauty lover who designed the innovative beauty device out of the need for something better. She says, "Applying my makeup always felt like an inconvenience, I was having to leave my family and go to a different room, the lighting was poor and my makeup was disorganized in messy makeup bags. I was wasting valuable time every day taking out my makeup and then having to tidy it all away again. I tried searching for a better way but to my surprise I couldn't find one. That's when I set out on a mission, determined to make women's lives easier."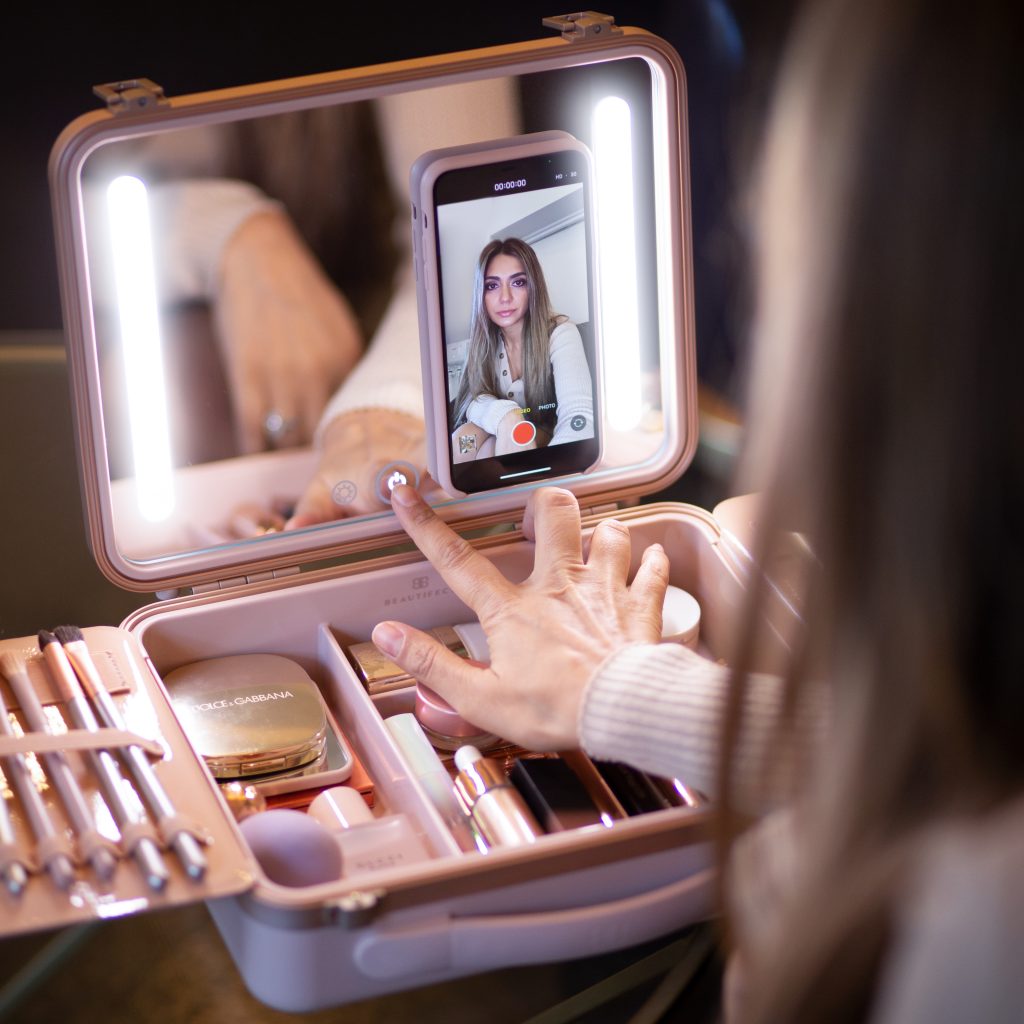 Tech-Powered
Unique to Beautifect and two years in the making is the powerful Luminous System, offering industry defining lighting at the touch of a button. It offers five lighting environments: Evening light, Office Light, Photo Light, Daylight and Bright Sun. It comes with three brightness settings and a CRI of 90+ lets you see true to life colours and shades ensuring you get a flawless finish every time. That's not all. It's true-definition and distortion-free glass mirror angles and holds to any position that best suits you, via the specially engineered torque hinge. Also included is a magnetically attachable 5x magnification mirror for ultimate close-ups and finer details.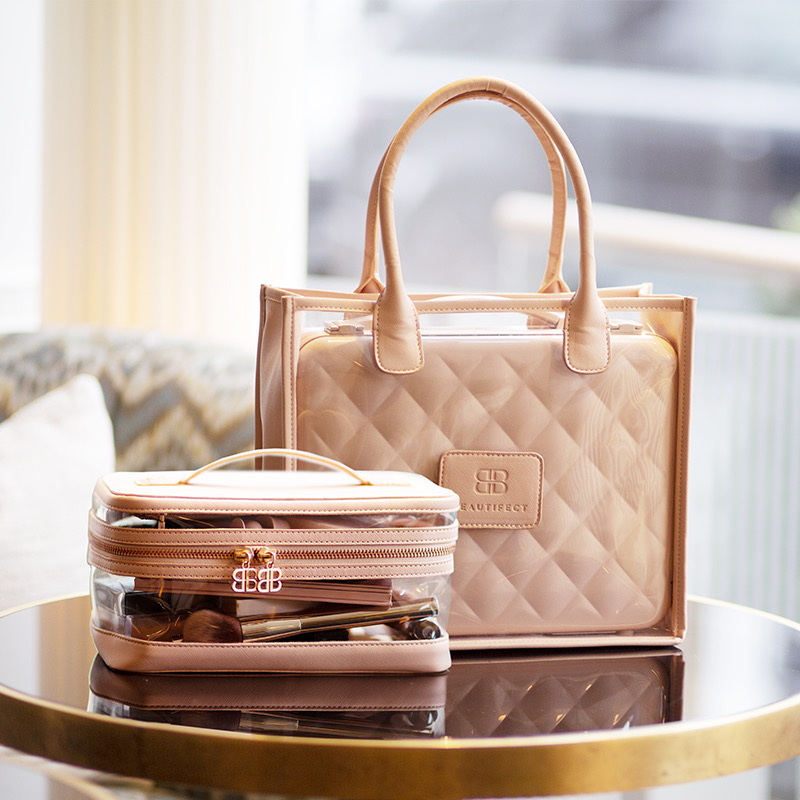 Smart Storage
The deep, generous compartments provide enough space for all your daily makeup. Dual-function flaps separate your pencils and brushes, allowing you to easily locate them whilst securing your makeup in place and protecting the mirror. Rechargeable via a standard USB-C cable, following which you can go cord-free for up to one month, depending on the average use, the Beautifect Box, available in White and Nude, has been created to make your daily makeup routine a breeze, no matter where you are!
Beautifect also offers a range of accessories including the Beautifect blender, tote, and vanity bag.