OmanLuxury, one of Sultanate's leading home-grown perfume houses, is participating in the twelfth edition of Esxence – The Art Perfumery being held in Milan, one of the leading fashion and lifestyle capitals in the world.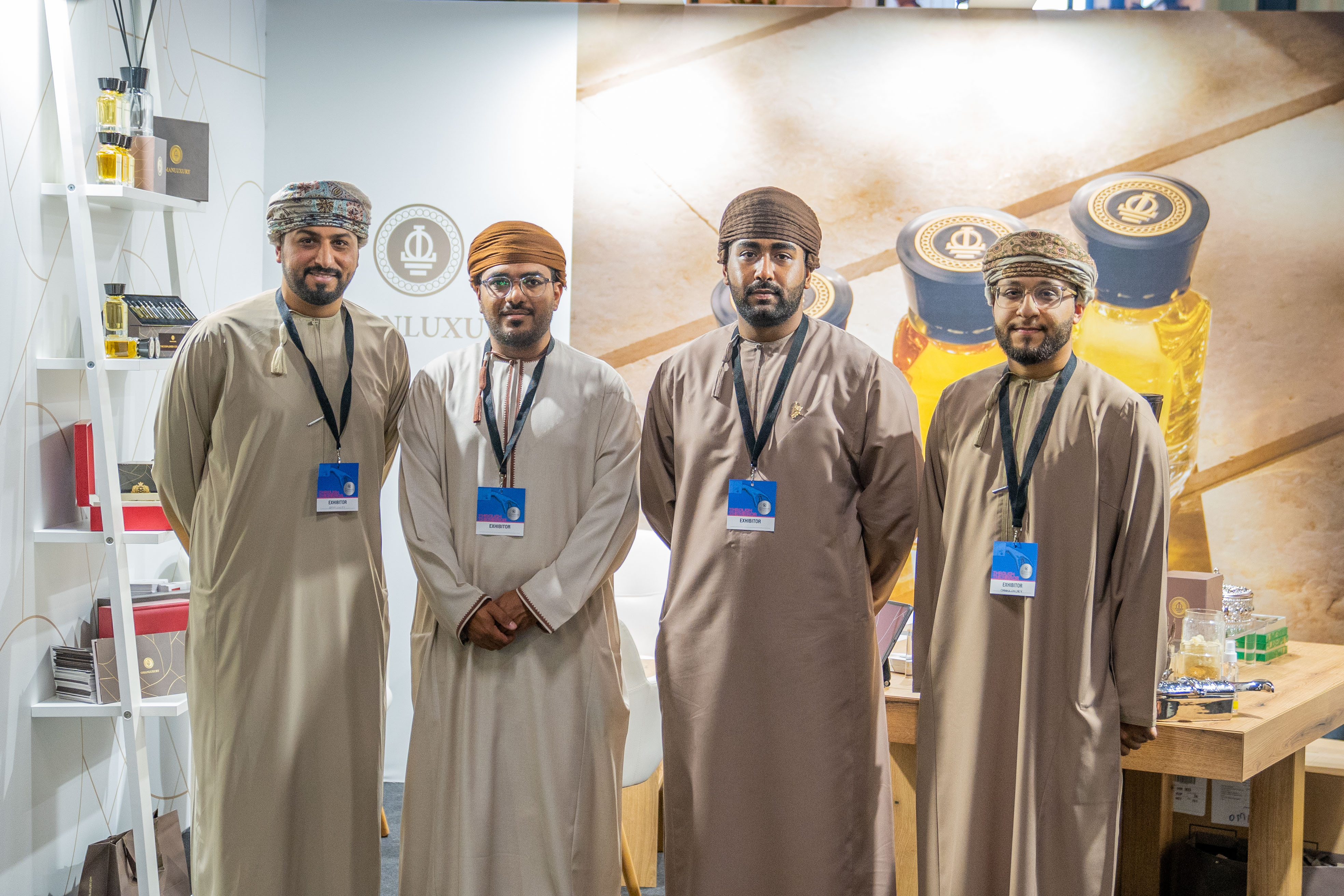 It's a fragrant summer in the Italian city of Milan that is hosting Esxence – The Art Perfumery event, a global benchmark for artistic perfumery.
The event, which is now in its twelfth year, is being held until June 18 and plays host to some exclusive showcases from the world's finest perfumers that include 260 brands from across countries including the Gulf region and new exhibitors from Japan, Australia, Argentina, Hungary, and Hong Kong.
Oman is being represented at this event for the second time by OmanLuxury, which is one of the Sultanate's leading perfume houses and is owned by Muatasim Alhinai, Ahmed Al Esry, Muadh Al Sinawi.
Commenting on the brand on the sidelines of the event, Muatasim Alhinai CEO and co-founder of OmanLuxury said, "Established in 2012, OmanLuxury represents a unique creative vision that marries the ancient Omani heritage of perfumery together with modern nuances to create scents that are elegant, beautiful and stand apart in the global olfactory landscape.
"We are extremely proud to be representing our nation at Esxence – The Art Perfumery for the second time running. Our success at the event last year has given us tremendous encouragement to return and present our fragrances and products, which all embody the essence of Oman."
OmanLuxury's range of olfactory products are inspired by Sultanate's abundance of natural ingredients, its geographical marvels, and its people.
Ahmed Al Esry, General Manager and co-founder of OmanLuxury, who is also attending the event in Milan, said, "The art of perfumery has been prevalent in Oman for centuries, with many families creating essences at home for weddings and special occasions. Building upon this tradition, OmanLuxury takes it up a notch further by bottling the Sultanate's heritage, culture, and craftsmanship to offer the world a fragrant glimpse into the true essence of Oman."
The brand's current market presence exceeds twenty countries, including the Gulf region, East Asia, Africa, European countries and Eastern Europe with more than one hundred and eighty point of sales.
Also present at the event is Muadh Al Sinawi, Marketing Director and co-owner of OmanLuxury. Commenting on the brand's participation he said, "Each creation from OmanLuxury is a magnificent piece of art and by participating in events such as the Esxence – The Art Perfumery, the brand not only showcases its mastery of fragrances and its Omani heritage, but also creates avenues to expand into new markets and add to its already growing global presence."
Indeed, with success of last year's event under its belt and an equally magnificent event presence this year, OmanLuxury is not only reaffirming its global brand presence, but is also ensuring that Oman gets the place it deserves in the luxury fragrance landscape.