Experiencing the Northern Lights in privacy and pure luxury is what Octola Private Wilderness in Finnish Circle promises. The 10-Suite log cabins on 300+ hectares come with a butler, wilderness guide and more…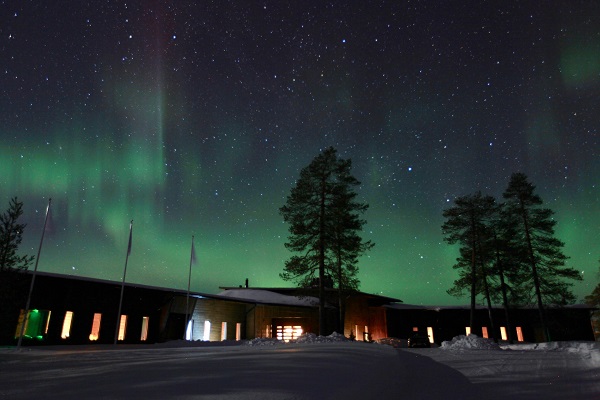 The Northern Lights are on everyone's travel list. But have you ever wanted to spend a couple of nights in privacy surrounded by exquisite wilderness and enjoy bespoke services? Octola Private Wilderness has all this and more. Situated on 300+ hectares of private wilderness within the Arctic Circle to yourself, with no light pollution and the mighty Northern Lights are dancing in the sky, Octola Private Wilderness is where you can experience breathtaking views of the natural wonder and enjoy a remarkable stay. The 10 Suite log cabin was recently completed within the Finnish Arctic Circle where the Northern Lights can be witnessed over the period of September to April.
Whether you book the entire cabin of 10 suites, or take a wing of 6 or 4 suites, the rates are all inclusive and allow you to be taken care of by a team of discreet local staff trained to meet your every need, including a private butler and a wilderness guide. A private gym and fitness centre, unique hand carved wood-burning sauna and the freshest food cooked to your liking.
The food is all sourced locally according to the 8 Arctic seasons of Lapland and consisting mainly of game, wild plants, berries, mushrooms and fish, all local, pure and ecologically gathered from nature to your table by your own Michelin star Chef complemented by wines chosen by one of the top sommeliers in Finland.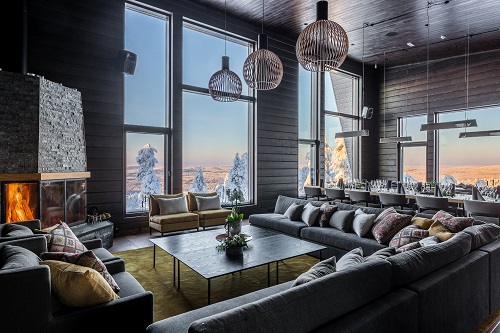 The private eco-luxury 10-bedroom wilderness chalet located within the Arctic Circle in Finnish Lapland is approximately 20 minutes from Rovaniemi International Airport. Situated in the heart of a private 300-hectare wilderness reserve, Octola offers ultimate privacy and tailored luxury services. It is a fully catered and hosted destination with exclusive private activities including guided snowshoe excursions in search of the Northern Lights, cross-country skiing, tobogganing, husky sledding, snowmobiling, winter ice driving and private visits to Santa Claus.