Signature checks into Fraser Suites Muscat, the first luxury serviced apartments development from the renowned brand, for a staycation…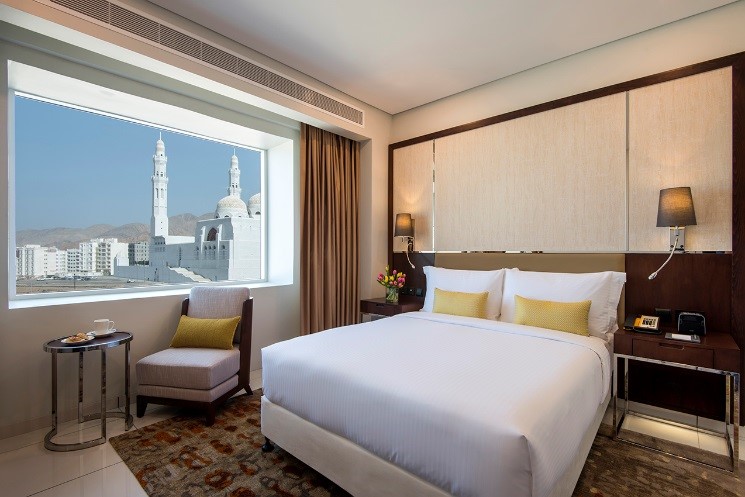 It is no secret that we lead increasingly busy lives. Be it professional or social life, there are days in most individuals' lies where the two just flow along without a pause. Yet, it is in this strenuous lifestyle that we lead, we need to pause, take a breather and switch off from the daily din. While vacations and mountain getaways, especially in Oman, are the ideal choices, this might not be a possibility often. This is where staycations come in. Short, sweet and relaxing, without having to leave Oman, staycations are perfect recharge sessions for the body, mind and soul. And in a picturesque place like the Sultanate, a staycation is the ideal mode of getaway.
With this thought in mind, we decided to get out of the daily routine, deadlines and rushed hours and check in to the newly opened Fraser Suites Muscat. Located in one of the fastest growing areas in the city, Bausher, Fraser Suites Muscat is adjacent to Panorama Mall. The luxury serviced apartment brand, which made its debut late last year, is class and elegance combined. Overlooking the stunning Mohammed Al Ameen mosque, Fraser Suites Muscat is an appealing city getaway.
Although located along one of the busier roads in the city, once you enter the property, Fraser Suites Muscat is a haven of tranquillity and warmth. The staff is courteous, welcoming and attentive without being overbearing. Their serviced apartments vary from one bedroom to three bedrooms. Luxuriously appointed, the apartments are a class apart. Featuring the latest in technology and fine furnishings, the apartments stay true to the Fraser Suites DNA that can be found across the globe in their different properties.
We stayed in a one-bedroom apartment that came with an expansive living room, a fully-equipped kitchenette, store room and a bedroom with a queen size bed. Our room overlooked the beautiful Mohammed Al Ameen mosque, which is quite a sight to take in especially in the evening once dusk sets in. Our room also had a large terrace complete with coffee table and chairs, where we spent our evening at leisure while enjoying our evening coffee and cookies.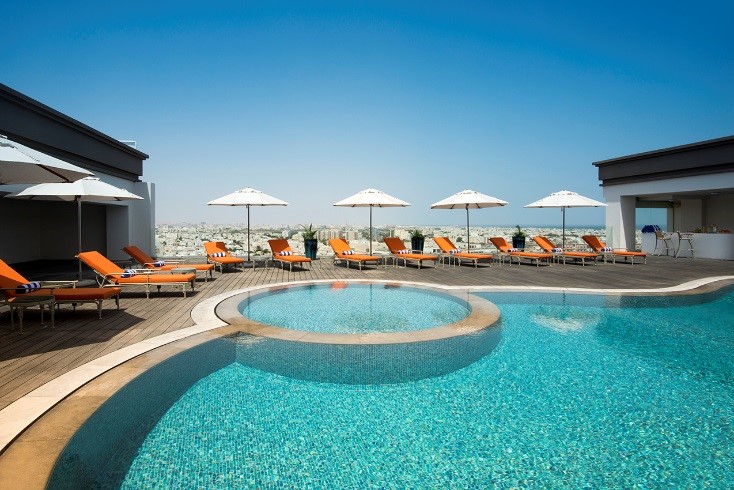 The property has an impressive gym on its topmost floor with a studio for classes like yoga and allied activities. The gym is open to guests from outside as well. The pool is definitely one of the highlights of Fraser Suites Muscat which is situated on the rooftop and has a distinctive view of the city. Keeping kids engaged is not difficult as the property has a large and well set-up play area as well as a kids' activity room.
An all-day dining restaurant, The Oak, is where breakfast, lunch and dinner are served. There is also an independent café located near the hotel lobby where sandwiches, light bites, coffee, teas and juices are served.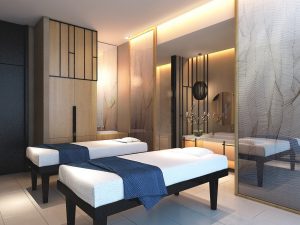 Fraser Suites Muscat also boasts of a spa where organic oils are used in the variety of the massages provided. The Spa has four rooms with a menu that includes Thai, Balinese, Swedish and other massages. Facials, manicures and pedicures are set to be introduced at the spa which is open to both in-house and outside guests.
Frasers Suites Muscat ticks all the right boxes that ensure a memorable stay – fine luxury accommodation, excellent service and appealing features, making it an ideal option for visitors as well as staycation aficionados like us.