The new Icon Active is Versace's bold new chronograph for men and women that celebrates youth and street culture.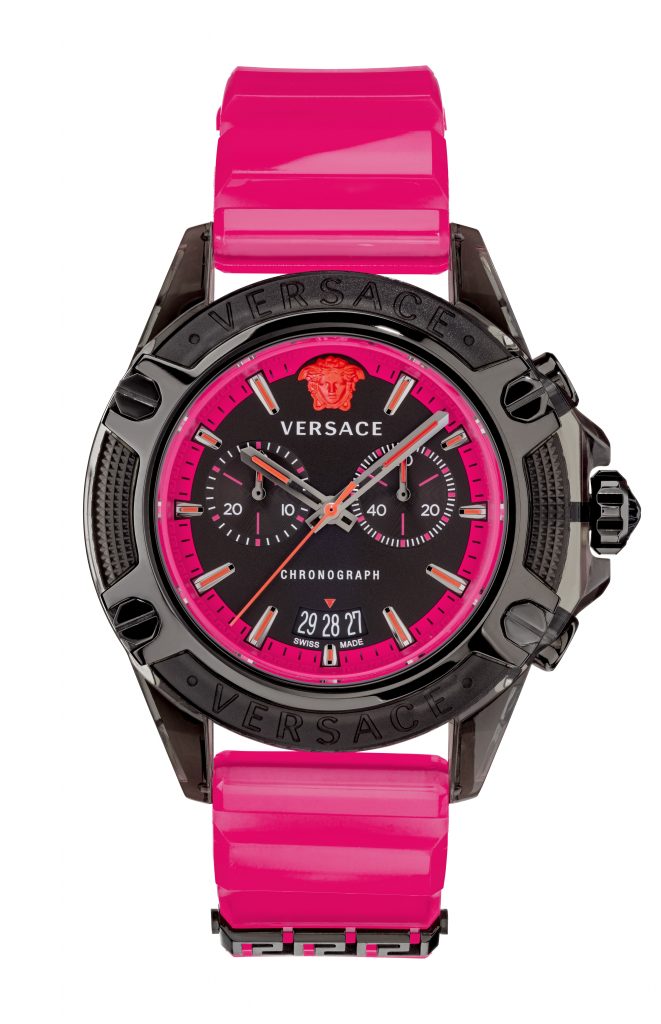 The new Icon Active is a bold chronograph conveying a distinctively urban, sporty point of view with an unmissable touch of Versace style. A celebration of youth and street culture, this timepiece finds the balance between contemporary and casual, it's the perfect blend of a fashion accessory and a luxurious watch.
Available in a wide array of colours that will appeal to fashionable young men and women, the watch features a transparent polycarbonate case enclosed in an IP champagne or IP gun cage held by four screws. On the dial, the Medusa at 12 o'clock bears distinguished presence of the iconic  brand identity. Appearing right under her, the Versace logo is repeated on the top ring at 12 and 6 o'clock.
Visible through the curvature of the inner ring, the Greca motif surrounds the dial with a subtle touch of refinement; while on the metal loop placed around the strap at 6 o'clock it becomes a powerful design element, adding preciousness and personality to this timepiece.