The Precious Lace Majestic Paraiba tourmaline necklace recently joined the treasured Chopard Haute Joaillerie's signature collection and is available only via private sale at Sotheby's.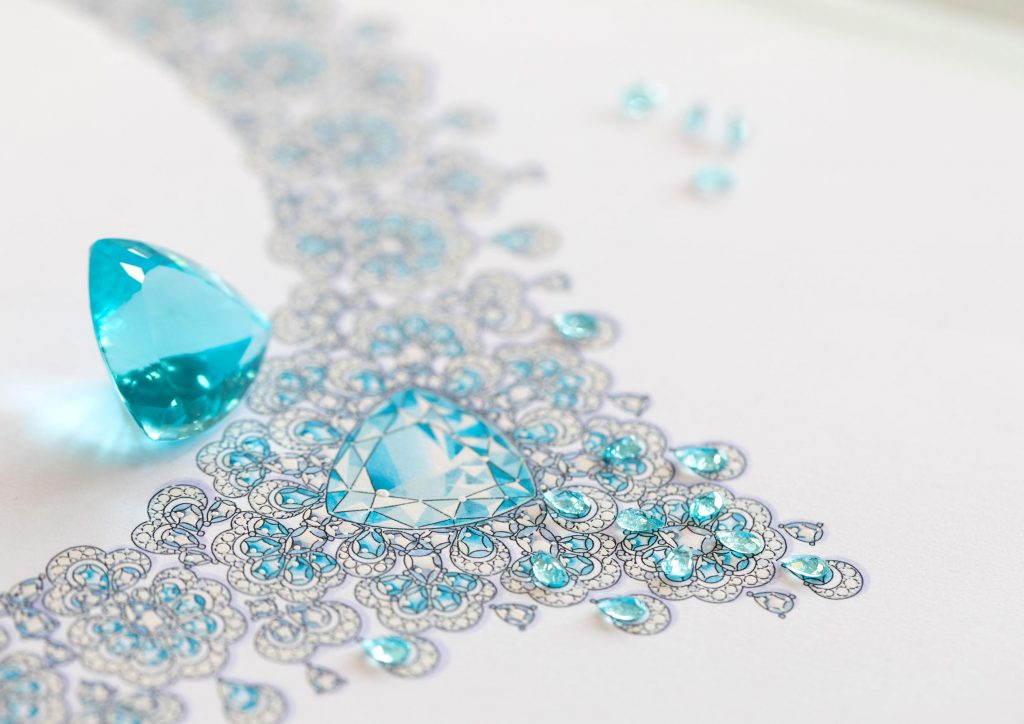 Since its creation, Chopard's Precious Lace collection has featured exquisite interlacing in which the brilliance and energy of gemstones combine to stunning effect. And the Masion's latest addition to the Precious Lace collection is yet another fantastical piece of art in motion.
Created in an exclusive collaboration with Sotheby's auction house, this veritable masterpiece of jewellery-lacework juxtaposes the worlds of Haute Couture and Haute Joaillerie to offer the world a one-of-its-kind necklace.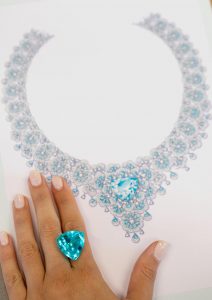 Fired by the resplendent creativity of Chopard's Co-President and Artistic Director, Caroline Scheufele, the necklace is crafted from Fairmined-certified ethical white gold and titanium, The ocean-blue shimmer of the Paraiba tourmaline enhances the beauty of the timeless design.
The stunning 34.63-carat Paraiba tourmaline from Mozambique – renowned for its unique turquoise-blue colour and one of the most sought-after tourmalines – sits at the centre of this exceptional piece and is complemented by diamonds in a play of pear shapes and brilliant cuts.
A work of art, this precious creation evokes luminous filigree work and an escape to remote inlets bathed in crystal-clear waters, while embodying the union of a rare mineral and a unique design. It is currently on offer via private sale at Sotheby's which is renowned for its expertise and its offering of the world's most extraordinary jewels.