Jebel Sifah has recently opened 'Sakana' restaurant at Sifawy Boutique Hotel. Overlooking the picturesque marina in Jebel Sifah; Sakana is a new dining outlet serving authentic Japanese cuisine.
The Sushi & Teppanyaki signature restaurant offers a wide variety of mouthwatering Japanese platters featuring Ebi Tempura, a dedicated Teppanyaki Hibachi set menu and a la carte, noodles, traditional sushi, Nigiri sushi, sashimi, maki sushi, and more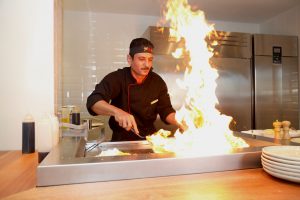 .
The opening of Sakana adds to an extensive food and beverage portfolio in the destination that Jebel Sifah is well known for in Muscat. Japanese cuisine is recognized globally as one of the finest cuisines worldwide for what it has to offer from colorful and appetizing to healthy delicacies that have gained millions of food lovers craving this kitchen internationally.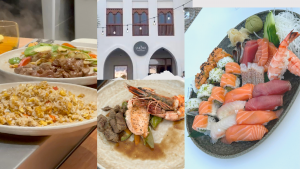 With its talented Chefs preparing nothing but the best of Japanese dishes using the freshest ingredients, Japanese cuisine lovers and food connoisseurs are guaranteed a remarkable culinary journey at Sakana within its charming ambiance.
Sakana is open from Wednesday to Sunday between 1:00 PM and 10:00 PM. For inquiries and reservations, please call +968 9205 6320 or email fb.reservation@sifawyhotel.com