Eid is just around the corner and with that in mind Dubai based Jewellery Designer Lana Al Kamal has shared her top tips for mixing and matching your jewellery to compliment your outfit and personality.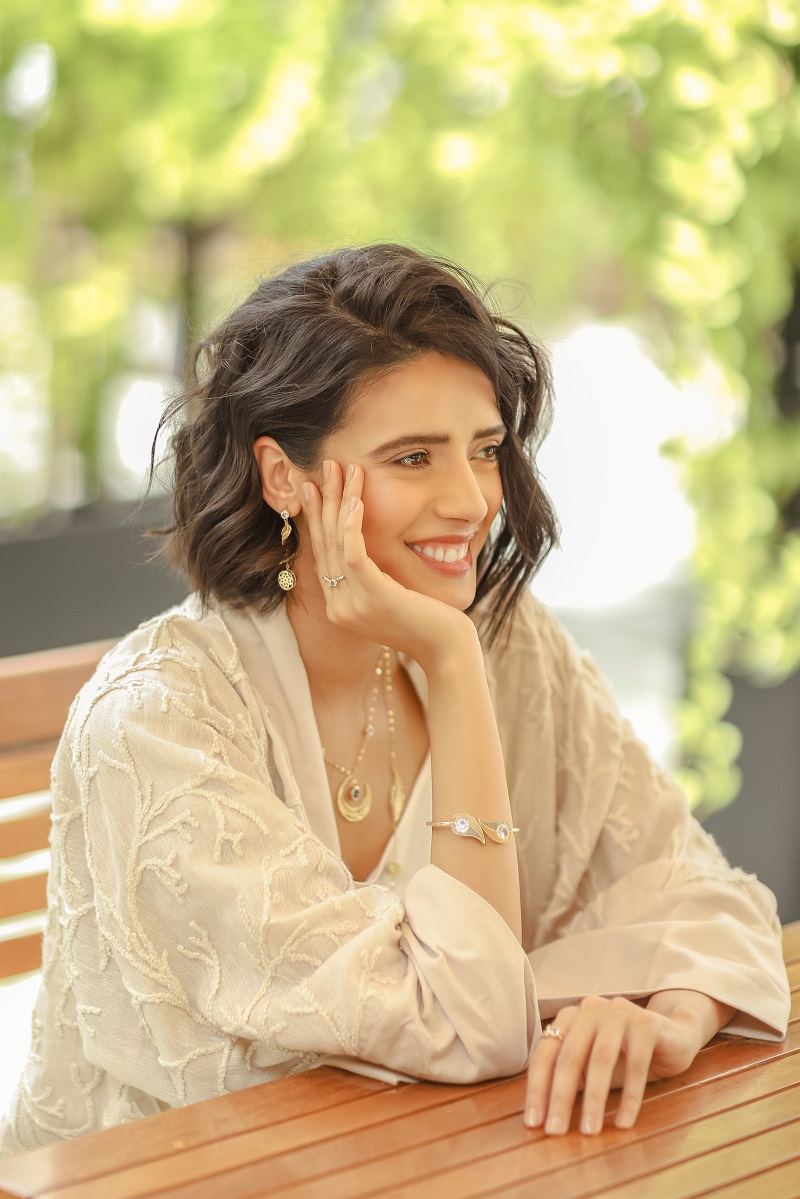 According to Lana, "Jewellery offers women an opportunity to tell the world who they are at a single glance – bold, understated or sentimental, for example." So whether you're a less is more, or more is more person, jewellery can be stacked and layered or worn as single pieces.
Opt for timeless quality pieces
Invest! Pieces made from high quality materials such as 18K gold, will not only last longer and have a higher re-sale value but are also more ideal for those with sensitive skin.
Focus on one area
Wear jewellery on your ears, neck, wrist and fingers, but choose one specific area to stack or layer, making this your focal point.
Choose a stone with meaning
Opt for something to represent your being, such as mood or birth-stone. This will give your jewellery a more sentimental value, other than being just aesthetically pleasing.
Add colour
The blue and white stones in the Leaves of Joy collection portray a connection with nature and a sense of serenity but also add a refreshing pop of colour, especially when paired with neutrals.
Proportions
Mix the long with the short, the delicate with the chunky!
Lana Al Kamal Jewelery is available at O Concept Dubai and online at freesigners.com. For more about Lana Al Kamal Jewelry visit the brands Instagram account @LanaAlKamalJewelry.