Sophistication, international products, and unique experiences are the cornerstones of Alia Awadh's eponymous salon brand. The entrepreneur talks about her journey in the beauty world in this exclusive interview…
As you enter the new stylish salon, Alia Awadh Beauty, one of the first elements to catch the eye is the neon sign on the foliage print wallpaper. It says 'I am not picky, I just know what I want'. It might come across as a statement that's often strewn across on social media, but not here. On the contrary, it was a catalyst for Alia Awadh to start her eponymous brand.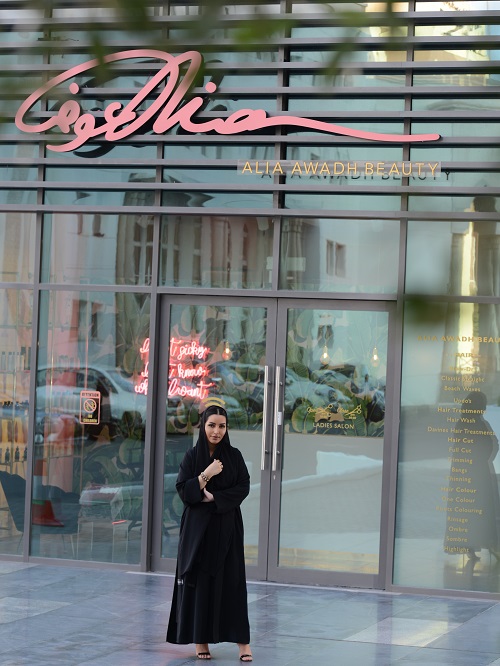 "Whenever I used to get a service done at a salon, I wished for better products, better service, and not have to carry my own makeup products. In fact, my friends would always comment that I know what I want. That's how I decided to start Alia Awadh Beauty," says Awadh, who herself is passionate about the beauty industry.
A strong personality, Awadh knew early on how she wanted her salon to be. "I wanted it to be a trendy place where the services and products we offered were of high quality. Many a time, ladies go to salons and come out dissatisfied or unhappy. I wanted to change that. I wanted them to not just get their treatments done but also feel pampered," shares Awadh.

A social media personality with over 36.5K followers, Awadh is not new to the beauty industry. After graduating with a degree in Business Economics, she was offered the opportunity to work as the manager of a salon set up by a friend. Awadh's work mode and management soon saw her being made the Marketing Director at the salon. After a few years, she moved onto a clinic where she continued in the Marketing department. Awadh juggled two jobs when she was offered the marketing responsibility of yet another salon.
Eventually, she realised the need for a salon that included all that she envisioned. This included new brands, unique treatments and exceptional service in a trendy space. She started by getting her logo designed together with young Omani graphic designer Maryam Al Adawi. Once the logo, a unique design that incorporates her name in both Arabic and English fonts, Awadh set out to find a location for the salon.
"I went around to a lot of places in Muscat but I was not happy with anything. Finally, after close to a year of searching for the ideal location, I came to Salam Gardens. It felt like the perfect place to open the Alia Awadh Beauty brand," quips Awadh.
Once the location was finalised, everything moved at record speed. Interior designer Fatima Al Kharusi worked with Awadh to make her dream a reality. After three months, Awadh had the soft launch of her salon. Her team currently has four well-experienced stylists and therapists, with more experts set to join the salon very soon. The team is specialised in hair styling, makeup, facials, and waxing. Together with specially formulated hair care treatments, styling, luxurious facials and makeup services, Alia Awadh Beauty takes pride in bringing unique brands to Oman. Alia Awadh Beauty is the first salon to introduce the cult classic haircare brand Davines in Oman, both in-salon and as well as a retail range. In addition, Sam McKnight, Orly, Essie, and Milbon are some of the other brands that the salon uses.
Make-up is one of the main services provided at the salon. Among the various premium products used at the salon are Estée Lauder, Dolce, and Gabbana, CharlotteTilbury, too faced, Mac, Dolce & Gabbana, Fenty Beauty, and Kylie Cosmetics, among others. Alia has also introduced Dyson Professional in her salon. Alia Awadh Beauty is, in fact, the first salon in Oman registered by Dyson.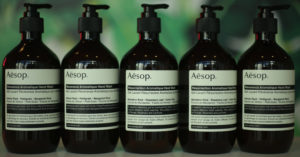 Awadh plans to introduce products from international brands Aesop and Byredo very soon in the salon. "I am particular about the brands we have at the salon. I also do not introduce anything without trying it out first on myself. My team and I have to be convinced about a brand or product before we offer to our clients," says the entrepreneur.
It is this determination and passion that fetched Awadh the Al Mar'a Excellence Awards 2018 in the World of Beauty category within three months of opening her salon. Not one to rest on her laurels, Awadh is constantly on the lookout for new experiences for her clients. Alia has made it convenient for clients to get professional make-up, lash and brow services done anywhere at their convenience as her team visit customers at their homes or venue.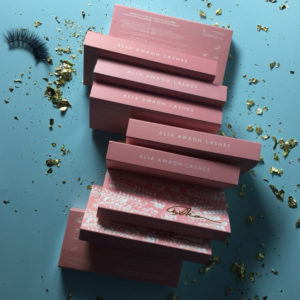 Clearly, one to stay ahead of the game, Alia has introduced her own range of luxury lashes. Her eponymous brand includes six 3D mink lashes and a travel set. She also plans to open more branches shortly.