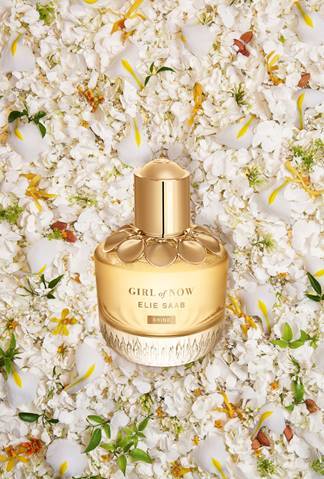 Elie Saab knows what a woman loves. The brand's iconic GIRL OF NOW fragrant is back. And more flamboyant than ever! Inspired by the fascinating silhouettes of ELIE SAAB collections, the new edition GIRL OF NOW SHINE emphasises its luminous magnetism, enhances its dazzling femininity and reveals the full magnitude of its aura.
Created once again by IFF's perfumer duo Sophie  Labbe and Dominique Ropion, GIRL OF NOW SHINE pushes the boundaries of addiction. Just like the captivating embroidery that adorns the Maison's gowns, a sparkle of pineapple instantly highlights toasted pistachio.
Ylang ylang and jasmine – flood the Ormond flower' s delicious orangey almond scent with a golden light. Enveloped in a veil of powdery vanilla and iris, the vibrant base notes of patchouli become more sensual, almost smouldering.
We are smitten by this new fragrance!