Anne Kurian reviews Dashing Nails & Beauty Lounge where natural and organic hair, skincare and beauty treatments take centrestage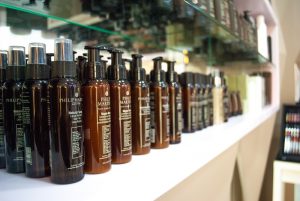 Over the past couple of years, the natural and organic skincare industry has seen a boost in popularity with more people becoming aware of the benefits of clean living. Not only are natural and organic products better for the kin but also for the environment. We at Signature are always on the lookout for products and services that are natural and/or organic. So, when we heard about Dashing Nails & Beauty Lounge that promoted natural as well as organic products and services using these products, we knew that this the place to visit.
Located at The Walk in Al Mouj Muscat, Dashing Nails & Beauty Lounge was founded by two enterprising ladies, Daisy and Isabel, when they could not find places that provided natural options in the beauty and skincare arena. Surely, they could not have been alone in their search for natural choices? Dashing Nails & Beauty Lounge's success since its launch is a clear indicator of the fact that there are many women who prefer natural products over the chemical laden beauty and skincare variety.
Dashing Nails & Beauty Lounge is a haven of wellness, beauty and skincare. Dashing brings to fore the importance of clean beauty through the use of top-quality, non-toxic, natural and organic products as well as services. The brands available at Dashing include SpaRitual, Eva Garden, Karuna Skin and Philip Martins.
Elegant, bright and warm, Dashing is a well-designed salon with a contemporary vibe. From hairstyling to hair spa, manicures and pedicures, and facials, Dashing has some of the finest treatments in town. I decided to try Philip Martin's Detox Ritual and SpaRitual Teatox Treatment that included manicure-pedicure.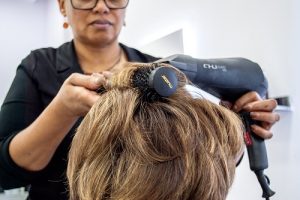 The Philip Martin's Detox Ritual is an intensive and invigorating hair spa treatment that cleanses the scalp and hair making it healthier. My hair therapist for the day was Sarita, a knowledgeable and well-experienced stylist. She examined my scalp and hair, then suggested the Detox Ritual to bring back life to my highlighted, dry hair. The treatment includes massages with special oils, cleansing out product build-up from the scalp and even a hair steaming process to open up the roots to enable the organic products from Philip Martin's to seep in.  The hour-long treatment later, my scalp felt squeaky clean, fresh and my hair was softer. Sarita suggested I get this treatment done at least once a month, although, for longer lasting results, every fortnight would be ideal.
After the luxurious and rejuvenating hair treatment, it was time to head to the Mani-Pedi station. The mani-pedi stations are quite plush and are reflective of the founders' commitment to providing patrons with a truly relaxing experience. My session began with SpaRitual's popular Teatox Treatment, a vegan-friendly and natural range from the renowned brand.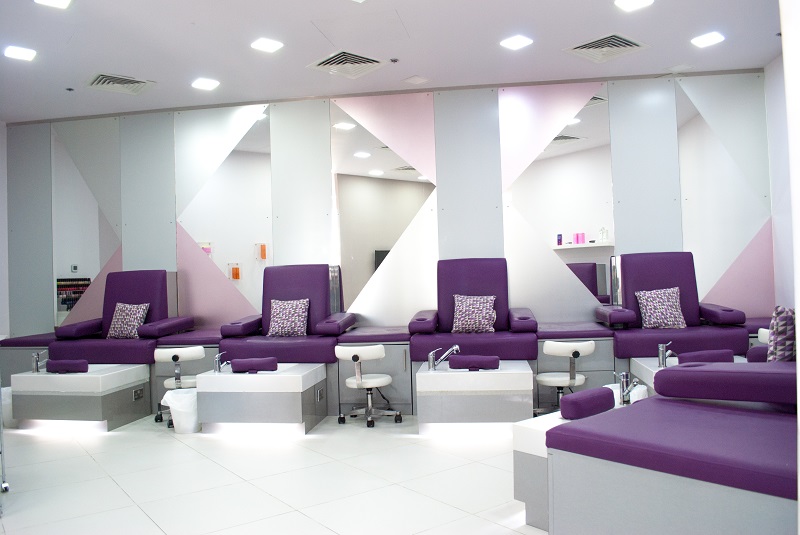 The first step involved the use of Earl Grey Teatox Sugar scrub that not only sloughed off dead cells but also detoxified and moisturised my hands and feet. This was followed by the application of The Earl Grey Teatox Body Masque on my arms and legs. The black mud mask has activated coconut charcoal and black tea extracts along with organic orange essential oil, which helps to nourish the skin and draw out impurities. After applying the mask, the therapist wrapped clingfilm around my arms and legs, then wrapped it further in warm towels for the mask to do its magic. Even before the therapist had applied the cream, after removing the mask, I could feel my skin was soft and visibly lighter. She finished the Teatox session with a body souffle from the same range, which she massaged into my skin.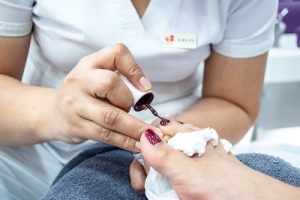 I chose a soothing mauve shade from the SpaRitual chemical-free nail polish collection, which incidentally stayed without chipping for six full days. Not only was I impressed but also went back to pick up some lovely shades to add to my new all-natural nail polish collection.
One of the simplest yet biggest favours we can do to our body and the environment to start living clean, switching to chemical-free alternatives. There are plenty of choices for just about every aspect of our life. Including looking and feeling good!
Dashing Nails & Beauty Lounge is at The Walk, 2nd Floor, Al Mouj Muscat. Contact: +968 24555000