---
Stylekum is for the woman who is in love with her individuality and expresses it unapologetically. It is also for the man who takes pride in his beard like it's his mane. We are here to talk about that which never goes out of fashion. The evolution of social media has put intense scrutiny on how we put ourselves out there. Who decides what we wear, how we accessorize? How we present ourselves? Don't we all have that something, which is so intimately and uniquely ours. Social media may have changed the way fashion is perceived , produced, and consumed.
The rules of fashion may have changed. But Style is eternal.
As a qualified marketer having been associated for the larger part of my career with Fashion & Beauty the transition to Stylekum has been organic. In a career spanning just around two decades in two of the most powerful tools of expression, it has been fascinating to observe how Fashion & Cosmetics have been deployed to communicate one's core essence.
Mother Teresa conjures up an image of a lady draped in white and blue and in that vastness of blue and white one can almost feel compassion and integrity, her core identity. Michelle Obama speaks of unapologetic black power and success. Malala Yousufzai's unassuming style communicates hope to millions of young girls out there.I birthed Stylekum, a newly founded startup , to create engaging content , brings reviews and stories on everything style to the social community and reshape narratives on how style is viewed and perceived. The objective is to provide authenticity and information to make well informed decisions to make one comfortable in their own skin and exude a persona that is uniquely theirs and theirs alone.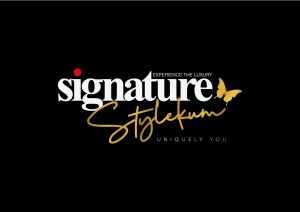 All missions require platforms and in coming together with Signature, Stylekum has an ideal medium. Signature with its diverse platforms takes its discerning readers on a luxurious journey through the latest and the best in the world of luxury lifestyle, be it local, regional, or international. For over 12 years now, Signature has been a lexicon of style and has been a trend-setter in its own right, shaping a unique identity of its own.
With the Signature X Stylekum partnership, which will be realised through a monthly column, dynamic content on social media platforms and more, our aims are clear. We are here to help you be the best version of you. We are here to be your beacon on your path to identifying, embracing, and cultivating your style.
Together, we are 'Uniquely Yours' for 'Uniquely You'