Blue Heart, the latest fragrance from Thameen London is a fragrant jewel that pays ode to the legendary Blue Heart Diamond.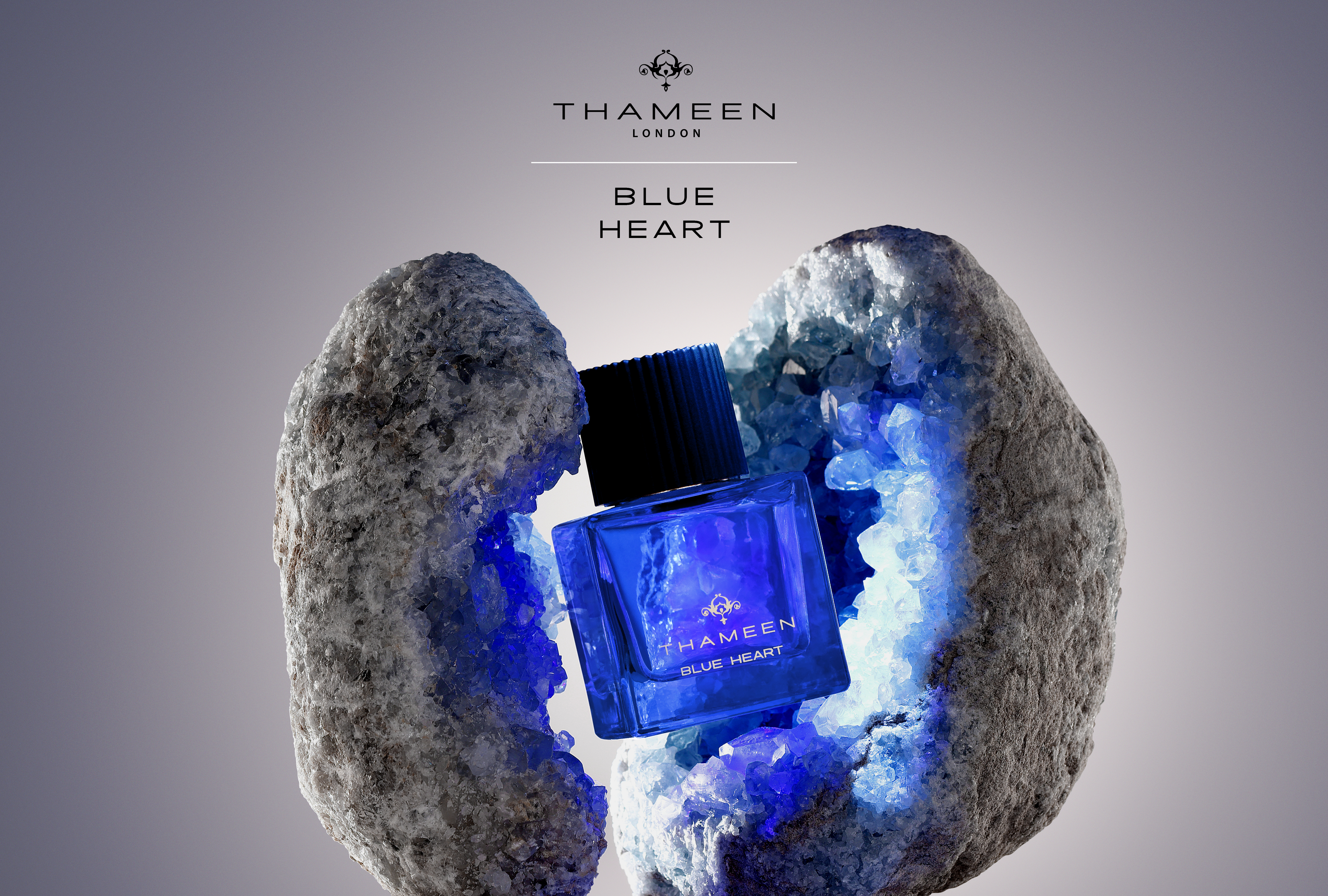 Thameen London, a niche fragrance brand based in the UK, is known for creating fragrances that blend eastern opulence and western refinement. Thameen, which means precious, lives up to its meaning with its finest creations being  inspired by the world's most precious jewels and the enchanting stories behind them.
In line with the tradition, the brand recently launched its newest fragrance called Blue Heart. Part of the Treasure Collection, this Extrait de Parfum is inspired by the story behind the remarkable Blue Heart Diamond, spanning four continents and including a cast of world-famous characters.
The over 30 carat brilliant cut Blue Heart is the largest heart shaped diamond in the world. Discovered in South Africa in 1908, the diamond was set by Cartier in a Lily of the Valley corsage. It was sold to the Unzue family in Argentina in 1911 and remained there for 42 years. The diamond was bought by Van Cleef & Arpels in 1953 and reset as a pendant surrounded by 25 white diamonds.  Harry Winston changed the pendant into a ring in 1959. The final owner, Majorie Merriweather Post, donated it to the Smithsonian Institution in 1964.
The seductive and bewitching elements of the illustrious Blue Heart Diamond are expressed in this olfactive gem by highlighting vanilla flower in the core, interplaying with the complexities of the exotic tones of saffron and white coconut.  Evoking an aura of mystery, the richness of orris root is combined with sensual tonka bean to layer the heart of vanilla with a multi-faceted texture to illustrate the radiance of the diamond's crystal structure. The lingering trail of this composition is shaded with a contrasting force of dark tone of nagarmotha and glowing warmth of amber. Blue Heart is presented in Thameen London's signature bottle in rich sapphire blue colour.