The second chapter of Bvlgari Jannah High Jewellery collection was unveiled at a spectacular event recently where global icon, internationally acclaimed actor, film producer, activist, and Bvlgari Global Ambassador Priyanka Chopra-Jonas was announced as the face of the Jannah collection.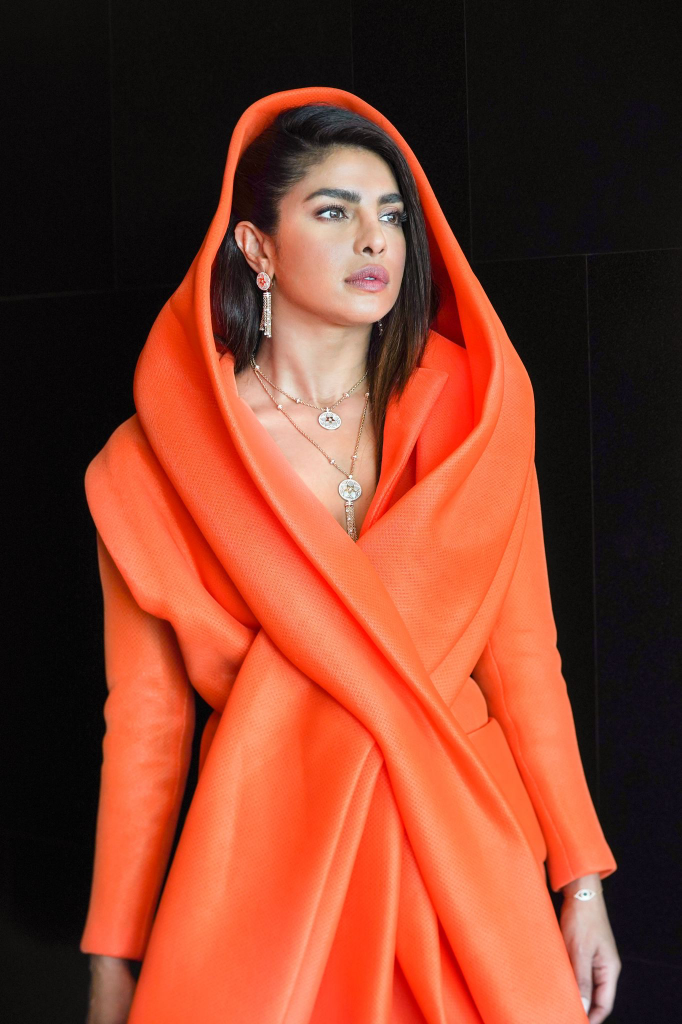 Bvlgari hotel and resort played the perfect host venue to celebrate the bond between Italy and the Middle East.  In 2020, Lucia Silvestri, Bulgari's Creative Director, and Her Highness Sheikha Fatima bint Hazza bin Zayed Al Nahyan of the ruling United Arab Emirates Royal Family, came together to give us the Bulgari Jannah High Jewellery collection.
Today, they have come together once again to unveil a dazzling Chapter Two of the Jannah collection, which embodied Her Highness Sheikha Fatima's sincere wishes of joy and peace through timeless and eternal creations.
Inspired by the marble motifs of the Grand Mosque in Abu Dhabi and love for beauty, family, and life, the symmetrical five-petal Jannah flower – a metaphor for absolute perfection, as expressed by the name itself which means 'paradise' in Arabic – is at the core of the new precious and timeless Fine Jewellery collection.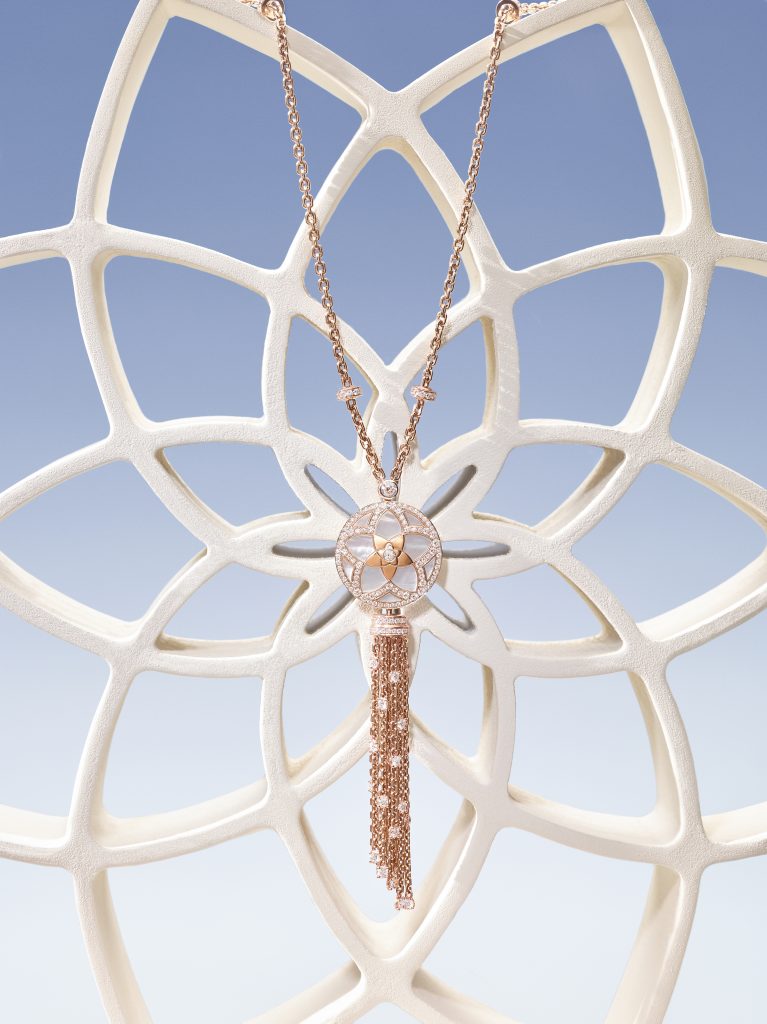 A natural evolution from the Jannah High Jewellery masterpieces, the new Fine Jewellery collection reimagines the distinctive floral motif found on the interior walls and ceilings of The Sheikh Zayed Grand Mosque in Abu Dhabi into six delicate and refined 18K rose gold creations to be freely combined in different everyday sets.
Embedded in a circular gold frame, the five-petal flower set with iridescent mother-of-pearl inserts and dazzling diamond pavé, animates a sophisticated pendant necklace with matching pendant earrings, finished with a shimmering gold and diamond tassel, perfectly combining glamour and ease. Stud earrings, a soft bracelet and an elegant pendant necklace fusing refined simplicity with a richness of details are perfect to infuse any everyday style with joy and brightness, while a versatile sautoir features two-sided discs – with or without diamond pavé lines – which can be rotated to create different compositions.
And as the face of this eternal Fine Jewellery collection, iconic diva Priyanka Chopra Jonas, an internationally acclaimed Actor, film producer, activist, and Bvlgari Global Ambassador, will be at the forefront to spread the message of positivity and Jannah in UAE and beyond, making the motif's legacy accessible to a new generation of empowered women. Being also strongly connected to her roots, Priyanka perfectly personifies the encounter between two cultures, bridging elegantly East and West, while emphasising the message of Jannah beyond Italy & United Arab Emirates to spread a message of peace and tolerance around the world.