With an exclusive Cineclub as the backdrop, Santoni showcased the Spring Summer 2020 collection to guests at the mesmerising Palazzo Gallarati Scotti during Milan Fashion Week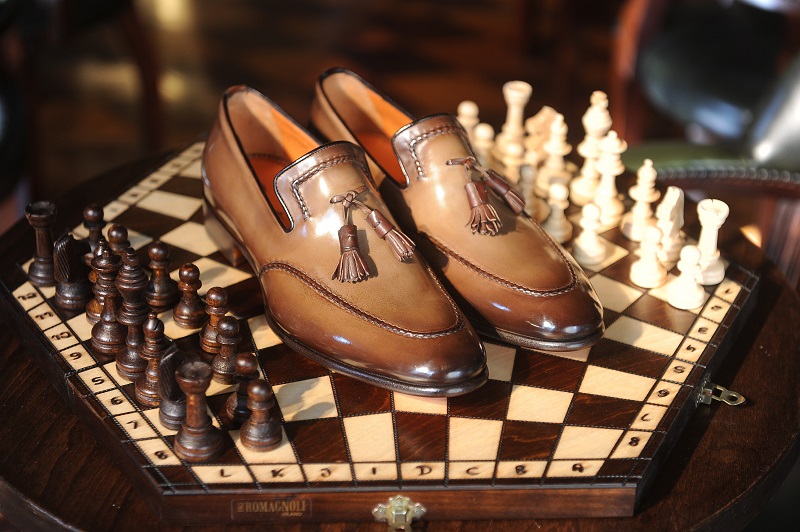 Santoni brought the magic of movies for the unveiling of the brand's Spring Summer 2020 collection in Milan during Fashion Week. Cineclub, at the mesmerising Palazzo Gallarati Scotti, formed the backdrop for the collection that has been inspired by the Seventh Art. The guests were welcomed to an unexpected and elegant private cinema where a selection of films inspired by the worlds of the collection was screened, exploring the stories, the characters and the objects. The presentation, curated by Paris studio H5, represented a celebration of Beauty through the art of Cinematography.
The Spring Summer 2020 collection by Santoni comprises of four separate yet complementary worlds that define men's style. Through the perfection of classic icons, Santoni brings a new patina: Deepness, a pictorial process featuring a gradient effect that gradually shifts from the intense tones of the sole, moving upwards to lighter ones in an artistic play of nuances. The Desert imagery is inspired by the Wild selection: sandy dunes, bare rocks, a footprint on the barren arena, uncontaminated nature. Derby shoes, loafers, ankle and desert boots in soft nubuck, unlined suede, elk offered in natural shades that range from off-white to sand and brown shades with hand painted leather details.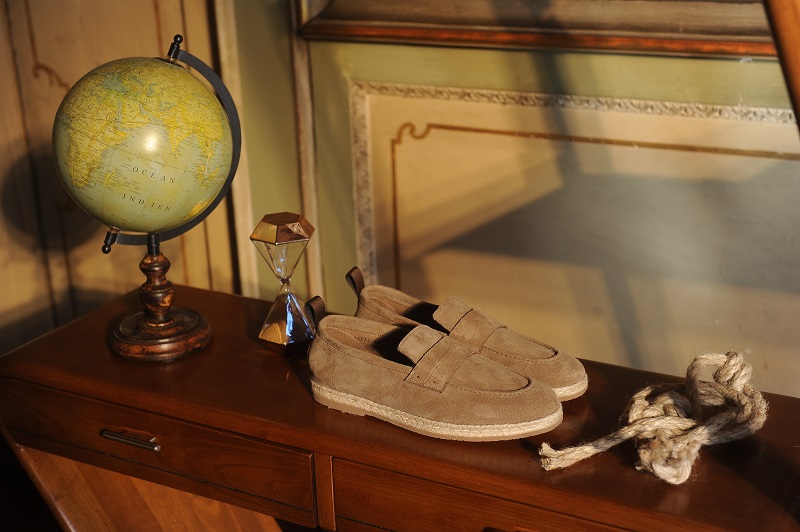 The leisure styles are inspired by the world of sailing and convey a sense of effortless elegance that is distinctive of open air and vacation environments while being perfect for the city. The traditional yacht loafers are accompanied by sneakers featuring ultra-light soles, sophisticated sandals, and espadrilles embellished by handmade details and the iconic double buckle. Among the sneakers, the new Gym is captivating – slightly retro lines meet natural and ultra-flexible rubber sole.
The palette is neutral and natural: white, off-white, sand and tan are the protagonists of the collection, highlighted by the sophisticated nuances of blue and vibrant touches of orange.