When it comes to the beauty industry, make up lovers want the best- a product, a brand that represents them. The House of Dior has always understood this which has made them a favorite for many over the years. Make-up expert, CK, reviews their new collection – Dior Backstage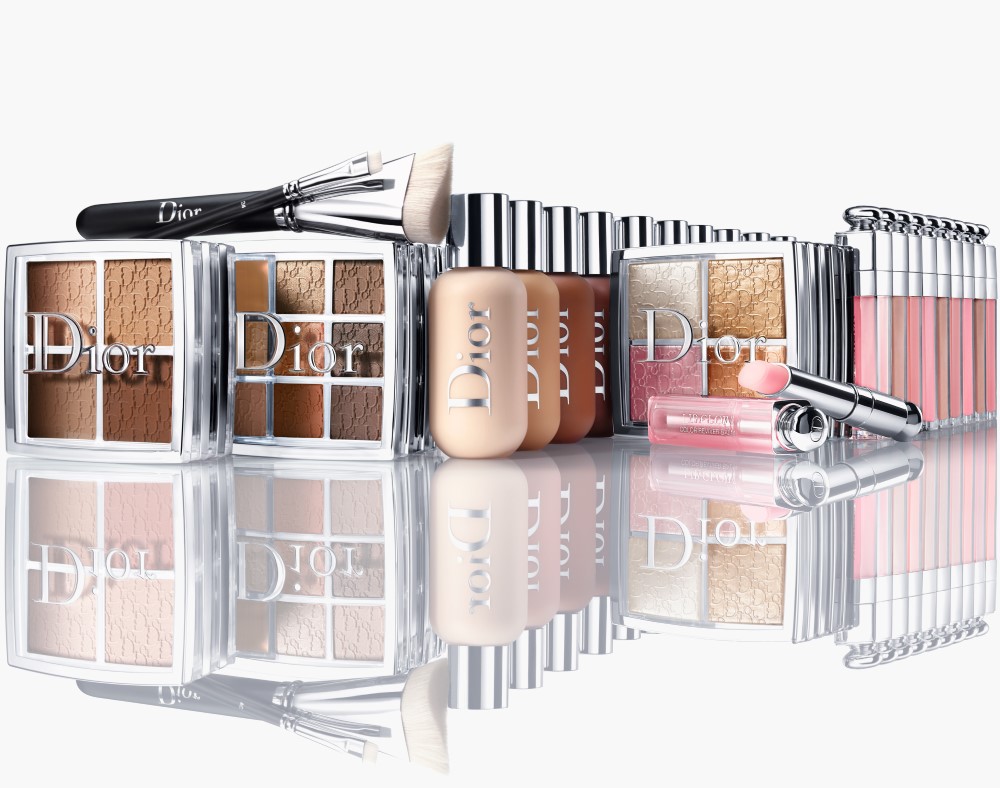 It's no secret that I love make-up, more precisely, good make-up. Though there are literally hundreds of brands out there, only a few catch my eye. The House of Dior beauty recently brought on stage the 'Dior Backstage,' which has, for the first time, introduced 40 shades of foundation (inspired by RiRi?), eye palettes, eyebrow palettes, cheek palettes, a lip palette and brushes.
Dior, is a favorite of many, and scores high amongst the top beauty bloggers and vloggers. It gained major attention when the new Duchess of the Royal family used it on her wedding day.
As a Dior beauty lover, myself, I adore their wide variety; however, as a rule I always judge a product on five major factors. Only, and if only the products pass these five pointers, they will find their space into my shopping basket.
Presentation/ packaging
Product quality
Comfort of application
Pigmentation of the product
Pricing
Let's see, if Dior Backstage passes this test – in that order.
Presentation/ Packaging: You may ask me why packaging? Well, I want the product to make me pretty as well as tend to my vanity.
Dior has always aced it when it comes to packaging.  From slick black covers to twinkling silver holders, Dior's attention to detail has always been on top. The Backstage Collection has inspired by its make-up artists, which means ease and comfort for application.
Dior has managed to fancy up a simple plastic nuzzle bottle for their foundation instead of a glass container. With bright Dior branding on the soft plastic, I can say this is truly standing out from the rest.
Their colour-coordinated palettes rest in a slick sliver transparent case, making it easy to know the shades. Their brushes stay in their monochrome block colors, true to the brand.
Product quality: As they say, consistency is key and I think Dior has never wavered from it. They have yet again brought to the stage quality products that suit all skin types…. something that speaks of the brand.
Comfort of Application: I believe applying make-up should be like therapy. Factors like ease of product handling, the comfort of how each product sits on the hand, choosing the right color from the variety etc. plays an important part. When it comes to the Backstage collection, the packaging provides the best comfort of application.
The soft plastic foundation bottle helps to squeeze out the product easily while the transparent, compact, square and rectangular palettes sit easily on your hand when applying. The bristles in brushes are soft and cut at angles to provide the right shading.
Pigmentation of the product: Dior Backstage, in one word, is well pigmented. The foundation, though does not provide full coverage, gives a beautiful dewy effect with two easy layers, and blends well with the skin. The eye palette that comes in two major shades (Cools and Browns) is well pigmented that can be used for both day and night. This is applicable to the cheek palette as well; the contour kit defines the cheeks and the blush/highlighter palette glow is blinding. The lip palette, gives a very glossy effect that is necessary for a day out.
Pricing: Dior Backstage is yes, on the higher range- but it is totally worth it! On an average, the products are priced around RO 20 with the lowest being RO 17 and the highest being RO 26.
Has Dior Backstage passed my test? Yes, a big, stylish, sparkling yes. I've already bought my collection… hopefully you will too.