Creative Director of Amouage, Christopher Chong, on the new fragrance line – IMITATION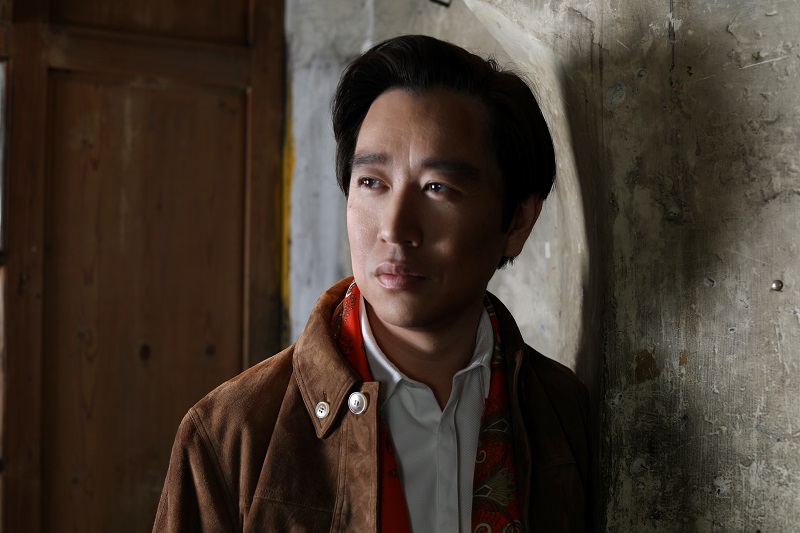 As humans, we are drawn to stories. Whether it is telling, reading or listening to a story, there is always a pleasure in partaking in the experience. Storytelling, incidentally, is one of the key pillars of Amouage. When Christopher Chong, the Creative Director of Amouage, creates a fragrance, he doesn't just craft a perfume but takes people on a mesmerising journey that transcends the olfactory experience. Just about every creation is interwoven with a story that elevates the experience of the fragrance itself.
The stories that Chong creates often are an amalgamation of his thoughts, nuances from life and sometimes, dreams. For Amouage's latest Main Line launch, Imitation, Chong embraces reality and draws inspiration from his own life. In the process, he offers a glimpse into his life in New York where he moved to from Hong Kong as a child with his parents in the '70s. The complete storyteller that he is, Chong launched the new line, Imitation Man and Woman, at New York's hip neighbourhood Lower East Side, where he grew up.
But the Lower East Side that Chong grew up in was gritty, rough and tumultuous. Much of New York in the '70s was far less glamourous than it is now. "My family and I came to the US when I was 6 years old, from Hong Kong. I came from a land where we saw a single culture; I did not know how the Western world was. I hadn't seen so many different cultures at one place. It was a huge culture shock for me when we moved to Lower East Side, New York," says Chong.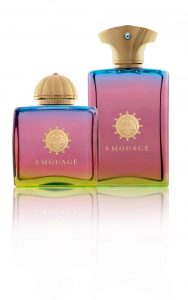 Many years later, this cultural blow complemented by various iconic elements and personalities has led Chong to create two fascinating fragrances. "There has been this unrest inside me, which I wanted to bring out. I am in not in shock anymore but there was this creative urge to showcase what I was feeling inside," says Chong referring to his creative journey of Imitation.
Alongside New York, particularly Lower East Side, Chong took inspiration from the sights, sounds and people of '70s in creating Imitation. "While the '70s was not easy, there were iconic elements that I was exposed to. Charlie Girl (a famous advert for the perfume Charlie), graffiti, Studio 54 (an exclusive and renowned club in the 70s), the disco, Bianca Jagger, Andy Warhol… Today, these elements have been part of my creative process," explains Chong.
So, what inspired the name 'Imitation' for the new line? "It is mainly because of Andy Warhol and his imitative art. He took everyday objects and imitated them into life. Another element of inspiration is Oscar Wilde's essay on art, on how life imitates art. This is how we chose our strap line 'life imitates art'. It's also how I feel my life has been evolving," says Chong.
Bringing his personal accounts in to the perfumes, Chong took inspiration from the olfactive style of the '70s to create Imitation Woman. A floral and powdery scent, the women's fragrance is styled after what Chong felt Bianca Jagger, one of the icons of the '70s, would wear to Studio 54. "I wanted to explore sensuality. I imagined what a woman's fragrance would be in the '70s. It had to be rich and definitely floral. Imitation Woman is a rich floral composition that has been infused with one of the main ingredients – aldehydes. Into this we added blackcurrant buds and patchouli. The disco and parties were highlights of the '70s; I added incense and sandalwood to create the smoky essence of clubs reminiscent of the period," says Chong. Renowned perfume designer, Pierre Negrin worked with Chong to create Imitation Woman.
Imitation Man is a heady concoction of the masculinity, rawness as well as sensuality that's evocative of the '70s. Chong includes a number of scents that takes you back to the '70s – scents that are unique and bold. "Vinyl is a key element of the '70s. I wanted to bring that into the fragrance. Chypre is another composition of Imitation Man, which is strong yet appealing. The third element I have introduced is 'pheromones', which comes through in the leather base of the fragrance," says the Creative Director. He worked with Leslie Girard, a new perfume designer, to create Imitation Man; although new, Girard was intuitive in understanding the brand's creative director's brief.
As distinctive as a fragrance from Amouage is the packaging. It's not common for an Amouage aficionado to discard the beautiful, artistic boxes in which the perfumes are packaged in. The packaging is an integral part of Amouage's storytelling process in every olfactory creation. Just like the name, the packaging of Imitation has been inspired by Andy Warhol's style with the New York edge. The bottles shine in neon shades while the art work on the boxes are edgier than anything Amouage has created before and is an ode to Warhol's works.
As the interview draws to a close, a question begs to be answered. What's next from Amouage and Christopher Chong? "Definitely more perfumes! There is a launch from the Secret Garden range in September. I am also working on an addition to The Library Collection, which will be launched in January 2019."